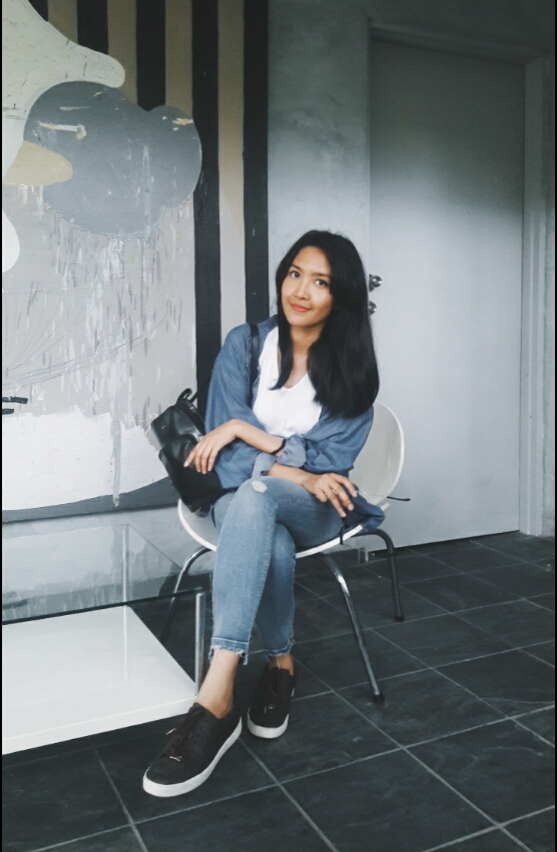 Written By Jo Yee
When it comes to fashion, Malaysia hasn't always been known to be the most daring. With society obsessing over the next plagiarised bag more than fresh designs coming from emerging designers, Zuusaha is one brand that shakes up the atmosphere with an aim to create a new niche within the market that is exceptionally and uniquely, Zuusaha.
Zuusaha received nationwide attention during their debut at Kuala Lumpur Fashion Week 2018 earlier this year when scouted by the KLFW 2018 team to showcase on the runway and wowed much of the audience with its charismatic design and counts the likes of Diana Rikasari of Schmiley Mo as their fan. The brains behind the eye-catching brand, Zuusaha, is Siti Zubaidah Binti Sahar, or more casually known as Zubaida. She found her DNA and style in design and arts which she developed a passion for during her diploma years. Her often wacky characters, that are now essential elements in her designs and collection were then conceptualized during the last year of her degree in Fashion Design, which won her a Gold Award at UiTM, Shah Alam for her final year collection.
At 24 years of age, Zubaida kicked off Zuusaha as her first namesake label straight after completing her Bachelor's Degree in Fashion Design.  Currently 3 years deep in the local fashion industry, Zubaida looks to her own emotions and imagination as a source of inspiration to form her eccentric characters, transforming her imagination into illustration and subsequently, clothes. Her work touches on the themes of "mental health, rebellion, youth" and the inevitable struggle of everyday life. Incorporating a wide range of techniques to form her Art-To-Wear pieces, Zubaida's pieces are especially known for its extensive use of bold, neon colours. In one example, Zubaida comments,
"I symbolize "REBELLION" in my design and art by using colours as the interpretation of the rebel within myself" in regards to expressing her themes through meticulous attention to choice of colour."
Despite her debut collection entitled "Reborn" at Kuala Lumpur Fashion Week 2018, Zubaida's work is much more bang than a fizzle of weak pieces, with each design looking as avant-garde on itself and even more so when presented as a whole collection. The collection along with the brand itself carries what is described by Zubaida to be elements of: "Pop Surrealism" – described by the designer as "highly polished imagery inspired by cartoon characters and scenery" and also, Art-To-Wear – which Zubaida describes to be as "paintings in clothing form". "I want to accentuate the concept of Art-To-Wear in the Malaysian fashion scene because my passion is in these two things: fashion and visual arts. And for myself, I very much see fashion design as a part of the visual arts" says the designer in when asked what was her fuel and motivation in coming up with Zuusaha.
On the left: Fazura's blatant copy. On the right: Dries Van Noten's SS15 runway show
Zuusaha's collection of unconventional and loud designs stand in stark contrast with the infamous debut collection by Fazbulous – brainchild of local celebrity, Nur Fadzura Sharifuddin, or more popularly known as Fazura who shared the same runway this year at KLFW but was called out cringe worthily by contemporary fashion police duo Diet Prada for having ripped off Dries Van Noten 2015 Spring Summer collection show-stopping finale to be appropriated into their own finale. While our market for fashion goods is no stranger to plagiarism issues ranging from idea theft down to full copyright violations to a tee, brands like Zuusaha definitely offer a refreshing sense of originality that we don't often come across as much of our market is catered to meeting a certain level of Instagram-quality aesthetic instead of challenging such mediocre standards.
For Zubaida, she expresses how "Malaysia have so many talented people who have new, fresh ideas, and it's just the matter of how open Malaysians are willing to accept something new and different" when asked on what would move the fashion industry here at home forward. The designer further laments that  "the more opportunities we give those who deserves it, Malaysia could potentially become the next fashion capital of South East Asia."
Zubaida charismatically hopes to be considered a "pop surrealist" in the industry by being the first designer to accentuate Art-To-Wear, a distinction from many other brands that presents a conventional and expected form of fashion aesthetic, while also having her eyes set on being recognised on a global scale for her original characters. She further adds,  "I would love to make Malaysia proud for having me as a creative who brings her surrealist characters to a global scale just like Yuko Shimizu with her Hello Kitty character, and that is loved by people all around the world."
Through Zuusaha, Zubaida artfully merges the two worlds of art and fashion together to form what is a uniquely wearable form of art that is safe to say, not of any kind we've seen so far.
While our taste in fashion still remain quite vanilla and behind when compared to our more forward-thinking neighbours in the continent, brands like Zuusaha urges us to see the value in creative workmanship that dares to pull the trigger to reassess our status quo values towards art and fashion. As with many emerging talents, we hope to see Zubaida's potential-packed collection go far and to bring forth new meaning as to what Malaysian fashion is and could potentially become in the future.