Believe it or not, the pop-up concept can be traced back almost 900 years ago in Europe, especially for seasonal markets or festivities like Christmas, allowing patrons to come and purchase goods for a limited amount of time before the market closes. Flash retailing, as it's also known, is an ubiquitous concept, with a premise surrounding urgency, as most shops are open for a week, or a day or two, before it ceases to exist; and constructing a pop-up based around the ever present sundry shops scattered all over Malaysia that are open almost everyday, is oxymoronic to say the least. Which is what 'Kedai Run It' has done.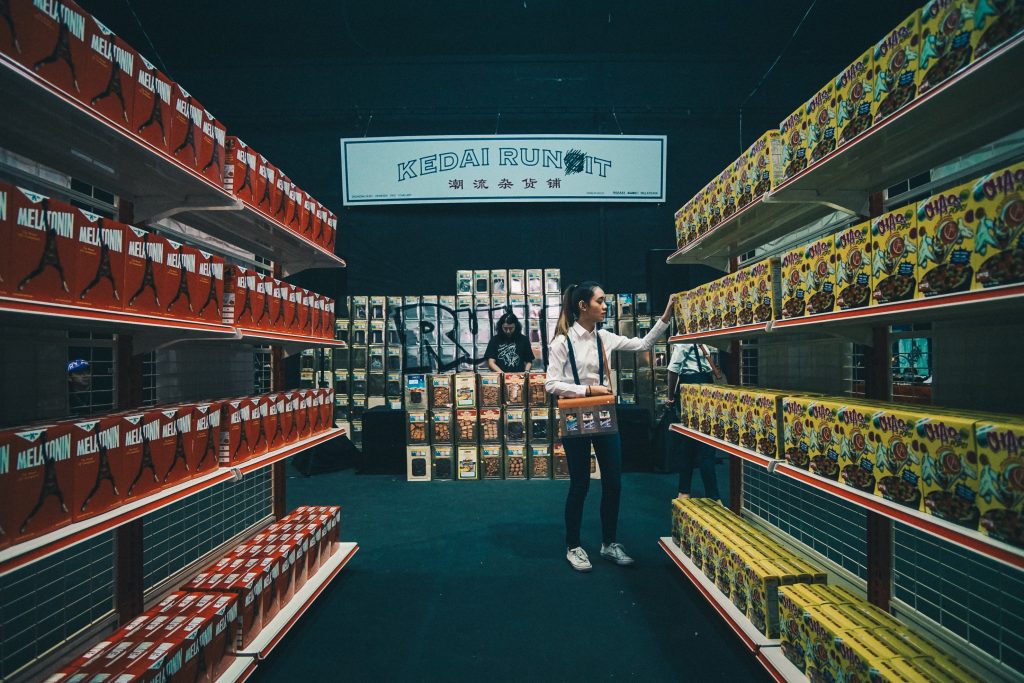 A collaborative effort between us, Against Lab and Melatonin, 'Kedai Run It' draws heavy inspiration from the 'kedai runcit,' taking everything from racks, to sweets, paraphernalia and decor, to recreate an authentic setting within the confines of 'Vision Studios,' here in Bangsar.
Reaching the venue, Mothership KL's food truck greeted visitors at the entrance, flanked by a 'mata kucing' drinks stall at the registration booth. The centrepiece of the event holds two full racks of merchandise from Against Lab and Melatonin. T-shirts packed into cereal boxes, repurposing Trix designs and Michael Jordan inspired graphics with similar images printed onto the shirt was available for purchase at RM 129 a pop.
17Gallery also made an appearance, bringing with them a whole host of rare sneakers and apparel from the likes of Supreme, Palace, Nike, and more.
DJs from the likes of Blink, ASH_LSL, and Naufal kept the energy up, while attendees were busy munching on sweets and snacks often found in the 'kedai runcit.' Most of us haven't touched the candies in such a long time that it's nice to munch on an Apollo cake bar and relieve the simpler days when you'd wait for Saturday mornings to watch cartoons. The event wrapped up with a sneaker raffle, with the winner getting the choice to choose between the quite hype Yeezy 500 'Blush,' or Supreme X Nike Zoom Streak Spectrum. My raffle luck is horrendous, so I didn't win anything despite my best efforts to land a pair, but regardless, the whole concept of the event got me hooked. A mini-trip down memory lane was what I need to take my mind off of other things for a while.