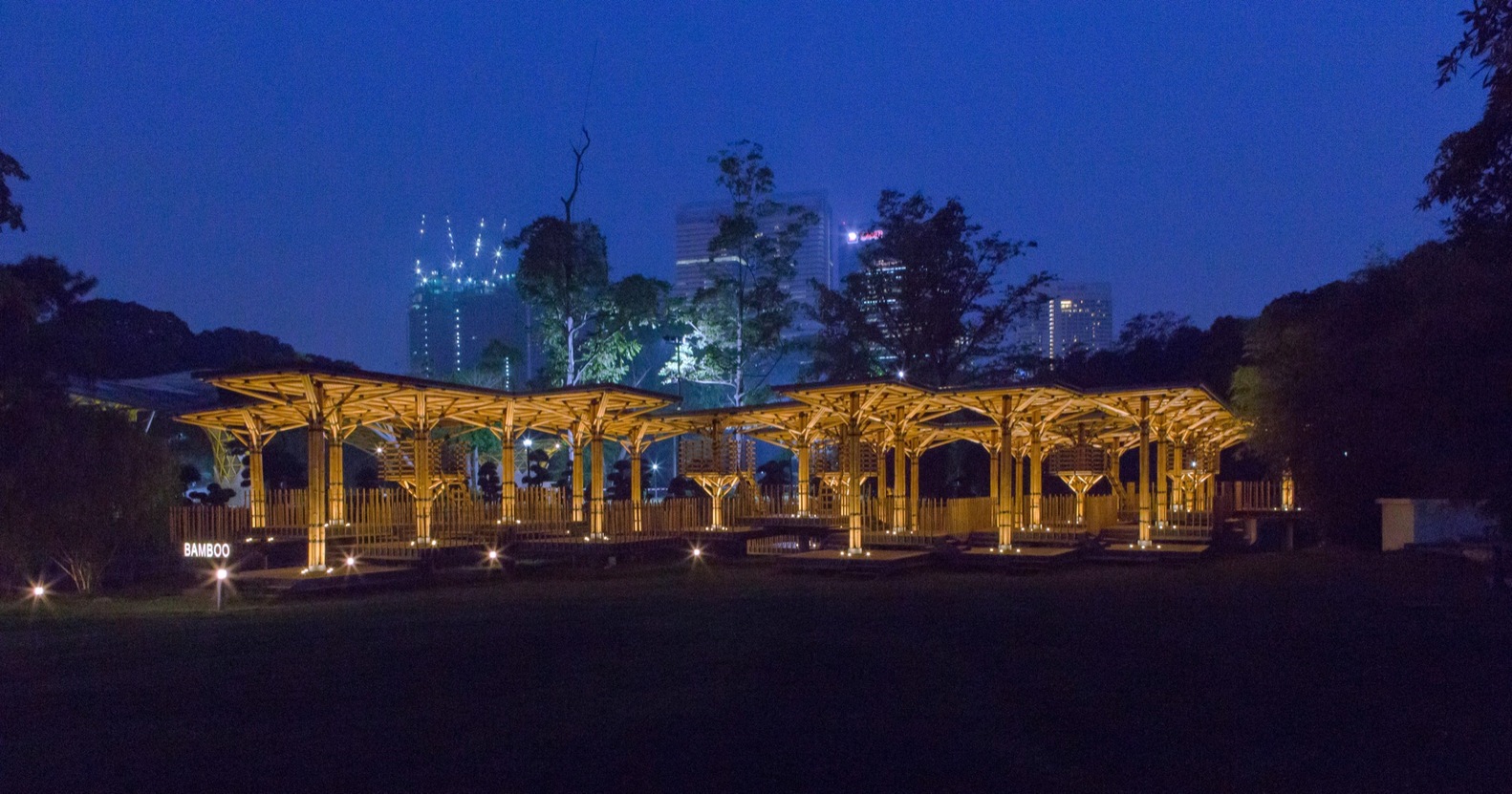 The Bamboo Playhouse is a public pavilion located in Kuala Lumpur's oldest and arguably, most picturesque park – the Perdana Botanical Gardens (Taman Tasik Perdana). The pavilion itself is situated on a small island in a large lake that stretches through the centre of the park. The use of bamboo in contemporary buildings is very rare in Malaysia and this building explores its potential as a sustainable building material.
Inspiration for the playhouse stems from traditional vernacular structures called the 'wakaf' which are originally found in villages or 'kampungs'. Here, the playhouse can be described as a series of 'wakafs' grouped together to form an animated and playful bamboo structure that blends harmoniously with the beautiful greenery of the botanical garden.
The pavilion consists of thirty-one identical square decks set at various, seemingly random heights, creating a playful three-dimensional floorscape. The project was commissioned by the Dewan Bandaraya Kuala Lumpur to Eleena Jamil Architect, an architecture firm that focuses a lot on mixing our local aesthetics with modern architecture.
The Bamboo Playhouse is already completed and opened to public, so if you want to catch a glimpse of it, do drop by the Perdana Botanical Garden.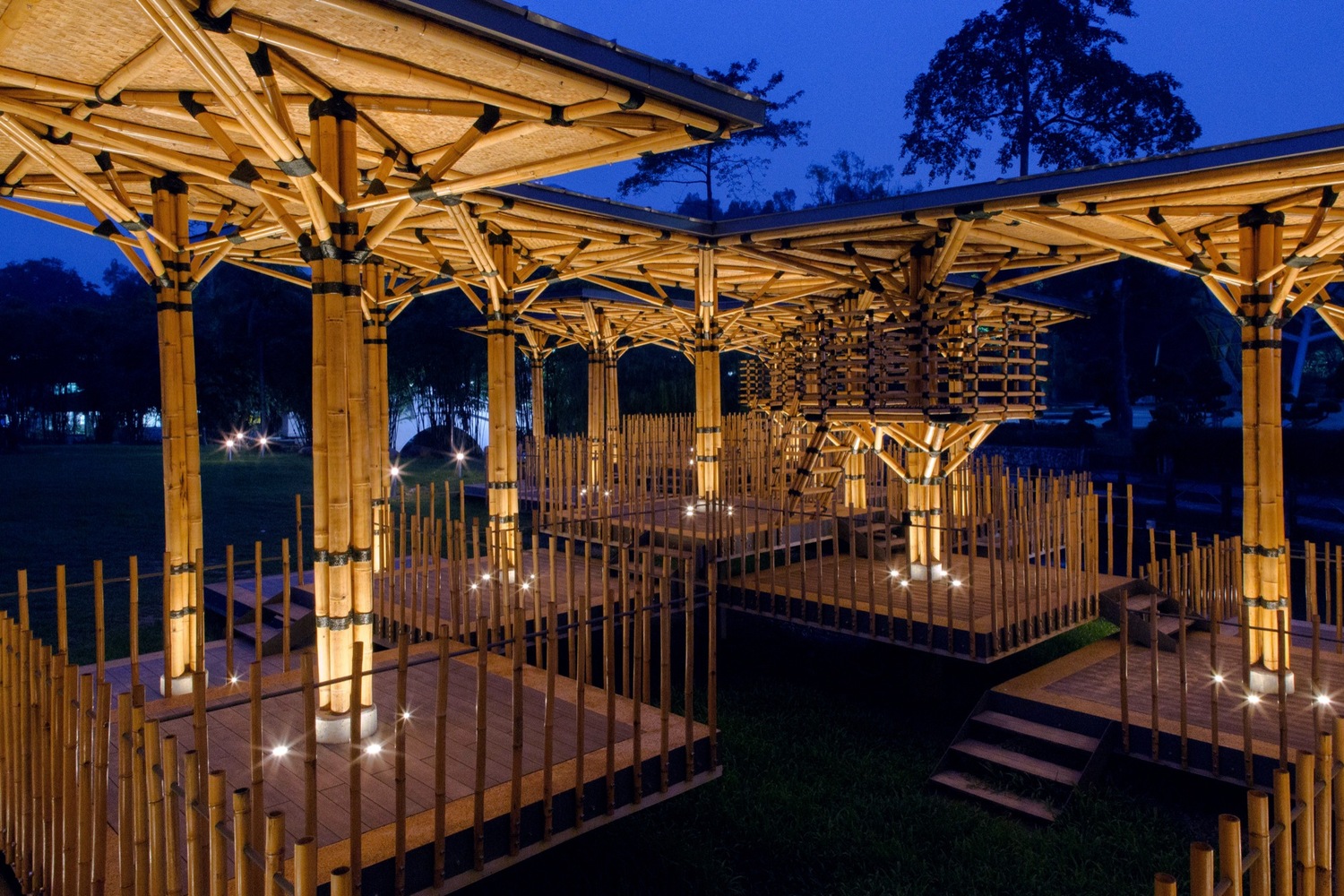 Source: archix.org