Men's Fashion Week is almost coming to an end, and boy this year's SS19 shows is one of the most significant & defining moments in the history of fashion. From the debut of streetwear icon Virgil Abloh's Louis Vuitton to Kim Jones partnering up with underground jewelry maker Ambush Yoon for Dior Homme SS19 collection. It's not just the designers & clothes that are something fresh & new, designers are now also introducing models that are from different racial backgrounds adding diversity to what was once a caucasian dominant industry.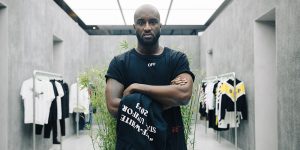 Virgil Abloh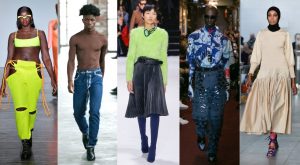 Diversity in SS19 Shows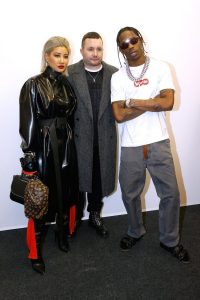 Kim Jones & Yoon Ambush with Travis Scott (Dior SS19)
Even technologically wise, we are seeing advancements from the ever popular social platform, Instagram, introduced IGTV (coincidence much?) to further enhance that Fashion Week experience to those of you who aren't able to attend it, like myself. With that addition, you can view all the shows in HD within the app itself and experience it live behind the scenes & also the main shows without ever switching social platforms, but I digress.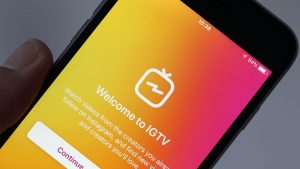 Without further ado, we here at MASSES have compiled a list of 5 designers/brands to watch out for!
Louis Vuitton
Arguably the most anticipated show this season, it also happens to be streetwear designer current king, Virgil Abloh's debut into the high fashion scene. Being the first African American designer to be appointed with direct to the top of the high fashion food chain, Virgil is set to leave a lasting impact in Louis Vuitton to secure his position as menswear creative director. The runway show was divided into various hues of colours giving it a colourful vibe, perfectly fitting into Spring & Summer theme.
Many were doubtful about the appointment by LV, as Virgil had no formal fashion training & came from a streetwear background. However, all critics were proved wrong when he started the show with sharply cut tailoring then slowly transition to more utilitarian, military-esque later on to the show. Showcasing that he is a chameleon, able to understand the existing LV clienteles as well as providing new & exciting aesthetics, most importantly not forgetting its relation to the younger audiences.
Alyx
What was known as Alyx Studio is now formally called 1017 Alyx 9SM. The brand was conceived by Matthew Williams, which in recent years has gained recognition in the fashion world with his unique take on military-esque garments. Some of his notable products are the Rollercoaster Belt & Chest Rig (Shown above) most famously worn by Kanye West.
Paris Men's Fashion Week was the first time he debuted a full collection consisting both menswear & womenswear, staying true to his gender neutral aesthetics. However Matthew Williams is no stranger within the fashion world, having becoming a finalist for the prestigious LVMH Fashion Awards & his recent collaboration with Nike dubbed Nike X MMW; hence making his formal debut a highly anticipated show for SS19'. If you are a fan of military, utilitarian style Alyx is sure to be on your list in the future.
Dior Homme
No stranger to the world of high fashion and also one of the most iconic, Dior Homme previously had slow sales and have now found themselves in a dire position to heavily revamp the brand to remain relatable again. Which is why Kim Jones of LV fame was poached to head the fashion house.
For SS19', Jones is out for blood collaborating with several different entities to attract audience of all ages. Some of the most notable ones is KAWS, who created a huge figurine of the BFF dressed in classic Dior Homme's sharply cut suit. Another collaboration is with Yoon Ambush, whom he appointed as head of jewellery for Dior Homme. This season is heavy on the accessories, something we have never seen before in previous Dior Homme shows, notably the detailing on the caps & belts. With Yoon's involvement, Kim Jones has managed to create an aesthetic that is relevant to current trends which is both military-esque & utilitarian. But at the same time not forgetting Dior Homme's signature aesthetics which is sharp tailoring, and again with a Kim Jones's twist by putting unusual summer-y color palettes such as light pink hues into his garments.
A-Cold Wall*
While the hype of Virgil Abloh being the first African-American to be appointed as creative director for a prestigious fashion house is huge, let's not forget there are many talented black or other ethnic backgrounds designers around. One of them more notable one is Samuel Ross, creative director & owner of the brand A-Cold Wall*.
A-Cold Wall* is still a fairly new brand within the fashion industry, with SS19' being his second debut in London Fashion Week. However it is worth noting that this brand incorporates creative use of seemingly unusual materials as clothing. This results in the creation of a highly scientific, extremely practical, and utility heavy aesthetic within this brand. Samuel Ross is also a master in draping various fits for the body, challenging the norm on beauty.
RAF SIMONS
How can we forget the all time anti-fashion designer Raf Simons, when he is not busy creating the modern cowboy look for Calvin Klein, the man himself prefers to challenge the perception of what is the norm when it comes to beauty. His SS19' collection is heavily focused on classic sartorial silhouettes and inspiration is drawn from his observation on recent fashion trends : "We need a new outline. I know I was part of it myself, but too many hoodies with prints! You know, something needs to shift." Truly embodies the spirit of an Anti-Fashion designer.
Of course, classic is timeless & at the same time does not have to be boring! This collections consists of neon colours to give a punch to those looks, as well as having slightly disproportionate cuts with the jackets. When everyone is going for wide baggy trousers, Raf himself chose to go for slimmer,
sharper bottom halves. Like to know more about Anti-Fashion? Check out this article about the OG of Anti-Fashion sentiments.
And there you have it! 5 brands we here at MASSES believe are some of the most inspiring brands showcased for the recent SS19' Men's Fashion Week. Let us know what do you think in the comment section below.