Written by Charmaine
The action of wearing a facemask has always been uneasy as it always gives out the message to stay away from a certain person who has it on. However, due to the global coronavirus pandemic, the season of wearing a facemask has become more of a necessity especially when it comes to staying safe.
Fashion brands such as Prada, Balenciaga, Louis Vuitton and Fendi are now changing their demands in garments, and are now putting themselves in the frontline to produce facemasks. 
Although that might be the case, not all facemasks are equal and medically authorized as the ones used in the frontlines by medical doctors and nurses require specialised fabrics to filter out dirty air components. Therefore, these would be the same ones that would be reccomended for normal users as well. However, when it comes to fashion brands, the masks produced by them are made by regular cloth which does not do anything for an individual's safety apart from making sure you are in with the trend and look stylish. 
With that, here's a list of face masks that are stylish and are medically approved that can be used as alternatives.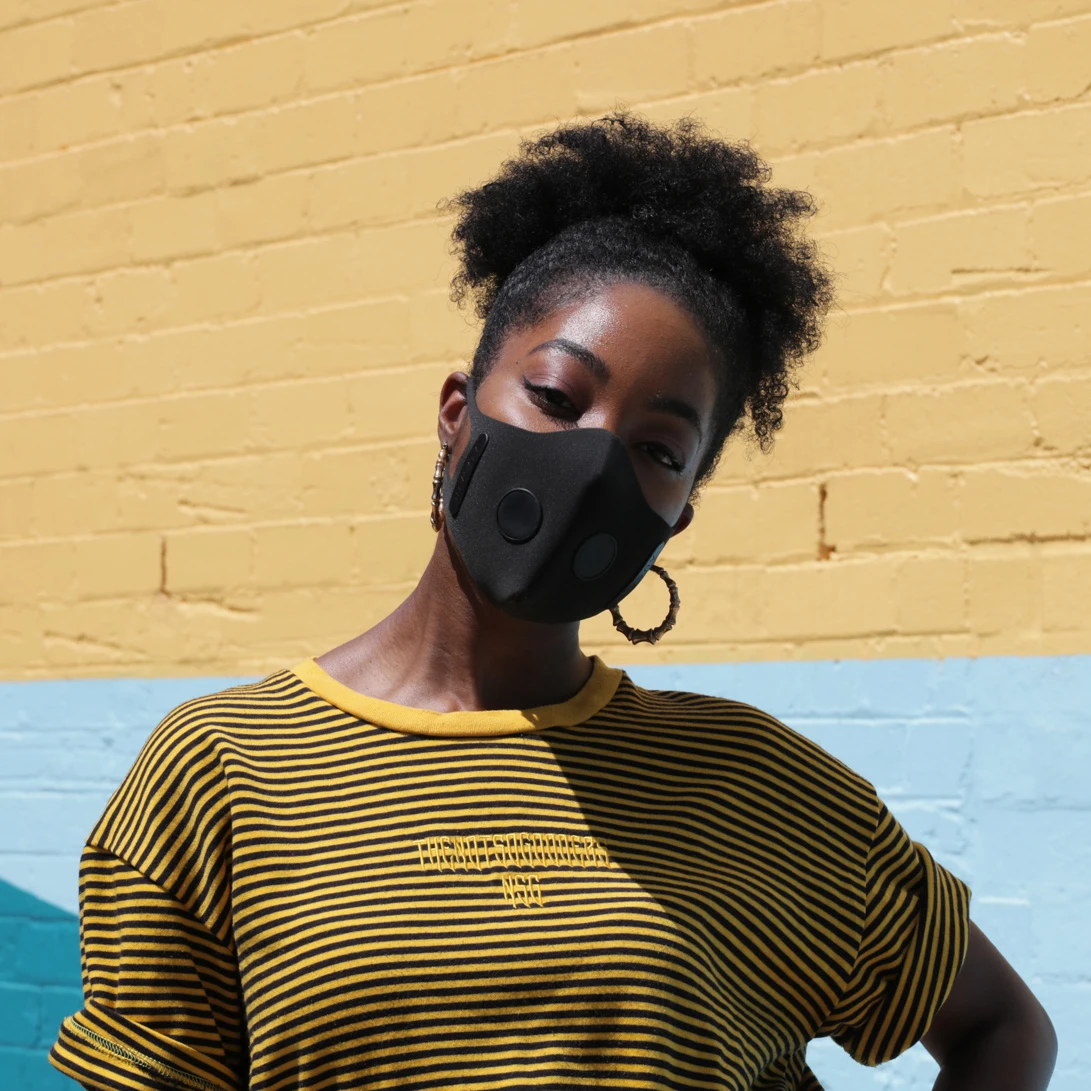 Aus Air 
Founded in Sydney by brothers, Elias and Isaac Honor and friend, Jack Graham with a vision to get everyone to have a taste of Australia's fresh air. The high end anti-pollution face mask, Aus Air was created and comes with replaceable filters instilled with Australian scents such as Tasmanian Lavender, Coastal Tea Tree and Sydney Eucalyptus that can last for two to four weeks depending on the usage. Made in Australia, a country that is well known for its bush fires, the mask filters PM 2.5 air pollution and is strong enough to withstand smoke from bushfires, pollen, dust and germs.airpop
When it comes to style, the mask itself gives off a big utilitarian aesthetic vibe that comes in a range of basic colours such as deep black, light grey and soft blush that will look good in any outfit and when worn by individuals , it will be comfortable.  The price of the mask ranges from RM 150 onwards and is now in stock for all it's masks. 
Airinum 
The airinum brand is known as the ultimate face mask brand with its many famous collaborations that include French fashion designer, Marine Serre during Paris Fashion Week in February 2020 and singer Deejay Alan Walker. 
The Alan Walker collaboration mask comes with an " AW" tag and imprinted reflective "AW" logo on the mask itself. 
The Airinim brand is a Swedish company founded by Alexander Hjertstrom after realising from a trip back from Asia that fresh air is taken for granted all the time. With that, he then set out what was becoming the pinnacle of mask technology. The Airinum masks are highly durable with a dual valve ventilation system making breathing easier and come equipped with a multi-layer filter technology which has been tested out at an advanced filter laboratory, which is the Rise R&D centre in Sweden. With that, it also withstands a PM of 0.3-10 which includes bacteria and germs, smoke, pollen and other allergies. 
The mask offers a taste of Scandinavian minimalist designs from its classic collection with basic colours such as Onyx Black, Quartz Grey along with Pearl Pink and its limited edition set with colours of Military Green and Pistachio Green that are both water repellent and come with Italian textile and dyeing research. Undoubtedly, this style suits well when dressing up in a full techwear pack outfit. With that, dressing up like a modern-day urban ninja could not look any better. 
Airinum masks price start at RM 300 but due to high demand, most of its mask selections are out of stock.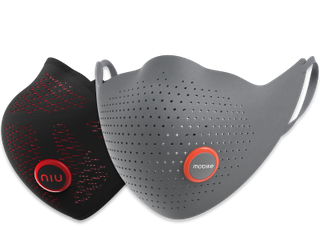 Airpop 
Established by Chris Hosmer, Airpop is a Chinese company that makes high-quality anti-pollution face masks that is specialised and made catered to have an ergonomic fit on East Asian faces as most mask designs are made for Caucasian faces and don't seal properly. To resolve this issue Hosmer had begun working together with a researcher from Hong Kong Polytechnic University who was familiar with facial biometrics and used the data consumed to make a mask that actually fits the face size of an average East Asian Face. 
What makes this mask special is because of its resilience as it is made from microfibers which are soft and durable. At the same time, it is also resistant to various temperatures and water due to its soft shell and washable as well, making it reusable at all times. With that, the Airpop mask also comes with various editions such as original, active and has a special edition that's just made ready for kids as well. Airpop is suitable for daily use or health purposes too as it is designed with advance technical textile with suitable layers and is a featherweight 
When it comes to colours, It offers a range of colours from teal, dark purple and cobalt blue which makes it a bonus point to mix and match it with different types of outfits. Apart from that, it was also part of a collaboration with Xiaomi lifestyle brand, Mijia for its urban capsule collection in 2015 which features exclusive Korean and Japanese textiles.
Airpop mask prices start at RM 200 and are now in stock for the time being.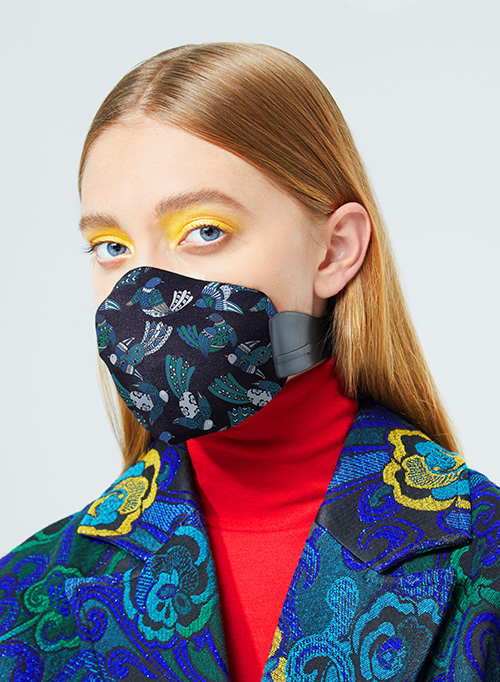 MEO 
A pandemic is not going to stop fashion from ever-growing, especially with Meo, a New Zealand based face mask, by Healthy Breath Limited in Auckland. This mask company is stepping out of the shadows with its special filtration system that uses sheep wool which provides a superior filtration that's efficient to capturing PM 2.5 articles that reduce the risks of being infected by colds and flu, Apart from that, it is also stylish as it comes in various patterns and colours and does not just stick to one boring plain tone.  
With Meo, being fashionable and functional has never looked better especially after undergoing a collaboration with famous New Zealand designer, Karen Walker for a range of air masks that allow you to interchange different colours and prints which include abstract nature prints, birds and stars making you stand out amongst the crowd in no time. With that being said, the masks don't just make you look fashionable but also safe from with a filter that filters out 99.9%of airborne bacteria while keeping you comfortable with a soft inner lining situated inside the mask. 
The mask prices for Meo range from RM 200 and are now in stock even for its limited edition collection. 
Vogmask 
Founded by Christopher Dobbing, Vogmask is a San Francisco based mask company that has been in operation for the longest time and just like every other anti-pollution mask company, it comes with many benefits that offer people the best air filtering system that blocks off microscopic particles as small as 0.3 microns for people to carry on with their daily activities. 
Therefore, what's a bigger plus point about this mask is that it comes with a wide selection of mask patterns and prints from abstract shapes to mild toned colours that are suitable for almost any outfit and occasion. 
The price range of this mask starts from RM 150 and are in stock.