Written by Sean Ho
Opinion Editorial
I'm not always one to ride the wave of a trend at its peak. I tend to either jump on something immediately or just skip it all together. When the whole waist bag trend started picking up heat throughout all types of styles, I was on the fence. Of course, the waist bag has its roots set down on being utilitarian piece, as it gives the user extra pockets to stuff whatever paraphernalia they carry on the daily, but pulling it off with a semblance of style is a whole different thing altogether. Hence why, I've compiled a few pieces to complement your overall aesthetic nicely.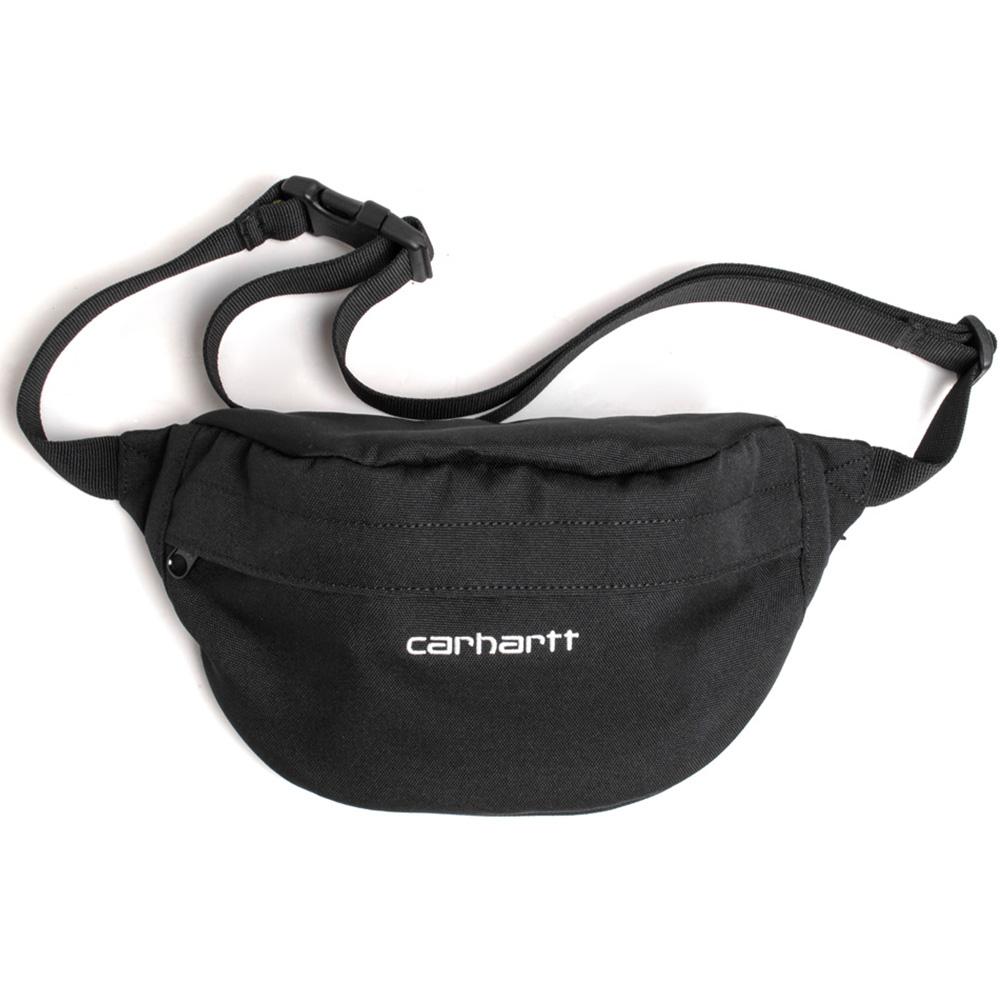 Carhartt
Because I appreciate the quality behind the brand, this would be in my list when copping a waist bag. Carhartt has been making workwear attires for over a century, and with that being said, quality and craftsmanship is no issue. But this level of quality and detail comes at a price, and for RM200.00 and above for a small bag, you may want to consider investing in a slightly bigger one. That being said, once you buy, it's a definite tanker, and can last you a very long time.
Crossover
If you didn't know, Crossover does have their own collection of merchandises from t-shirts, hats to accessories, and the waist bag makes up one part of it. It comes in one design but with the option of two colours, blue and black. In terms of making your outfit looking better, this might not do the job. But if you're a rather more practical person and style isn't the primary focus, this bag is pretty much a match for you and at a price of RM199.00, its relatively affordable.
Hype Clothing Co
Truly an underrated local brand. Established back in 2012 in Malaysia, Hype draws most of its inspiration from classic modern American subculture. Hype offers a big selection of waist bags based of their different collections and when it comes to quality, its quite on par with Crossover's items. However, the price point is very much different, as Hype offers waist bags from as low as RM80.00.
Obscr
Obscr is one brand that does not place huge branding on its pieces. Known for their revere shirts, they do make good accessories as well. A mid-sized bag that is enough for all of you belongings, the bag also features a reflective panel. A good brand to start if you fancy subtle branding. Prices are reasonable, starting from RM149.00 – RM159.00. 
Supreme
If you're looking for an investment piece, or simply want to rock on with the hype, Supreme is definitely it. If you're lucky, you may be able to get one for retail, but if that's not the case, prices range from approximately RM750.00 – RM1,000 at resell. In my opinion Supreme bags relatively holds up pretty well, and definitely this bag will be the highlight of your outfit. But in my opinion its price to quality ratio is definitely not worth the money. If you think otherwise, The Fourheads at Lot 10 is definitely your best bet to see and try.
Palace
What used to be an underrated skate brand in London has now turned into a British streetwear powerhouse, Palace caters to skateboarders, but also come equip with a myriad of accessories. Palace rarely release waist bags as compared to Supreme, but when they do, it's usually slightly smaller in size. If you're looking for something which you can throw all your belongings in, this is one you should pass on. Prices set are slightly lower compared to Supreme, starts from RM450.00 to about RM1000.00.
Porter
One of my go to brand for accessories, Poter Yoshida has been making quality bags and accessories since 1998. Known for the utilitarian design with nylon material they called the Tanker, the waist bag is an extremely durable bag that will definitely give you so much more bang for your buck. Entry level Porter bags goes for around RM450.00, which is not bad for its built quality and the simplicity of it. It will add some taste to your fit, but don't expect attention from people when rocking this bag.