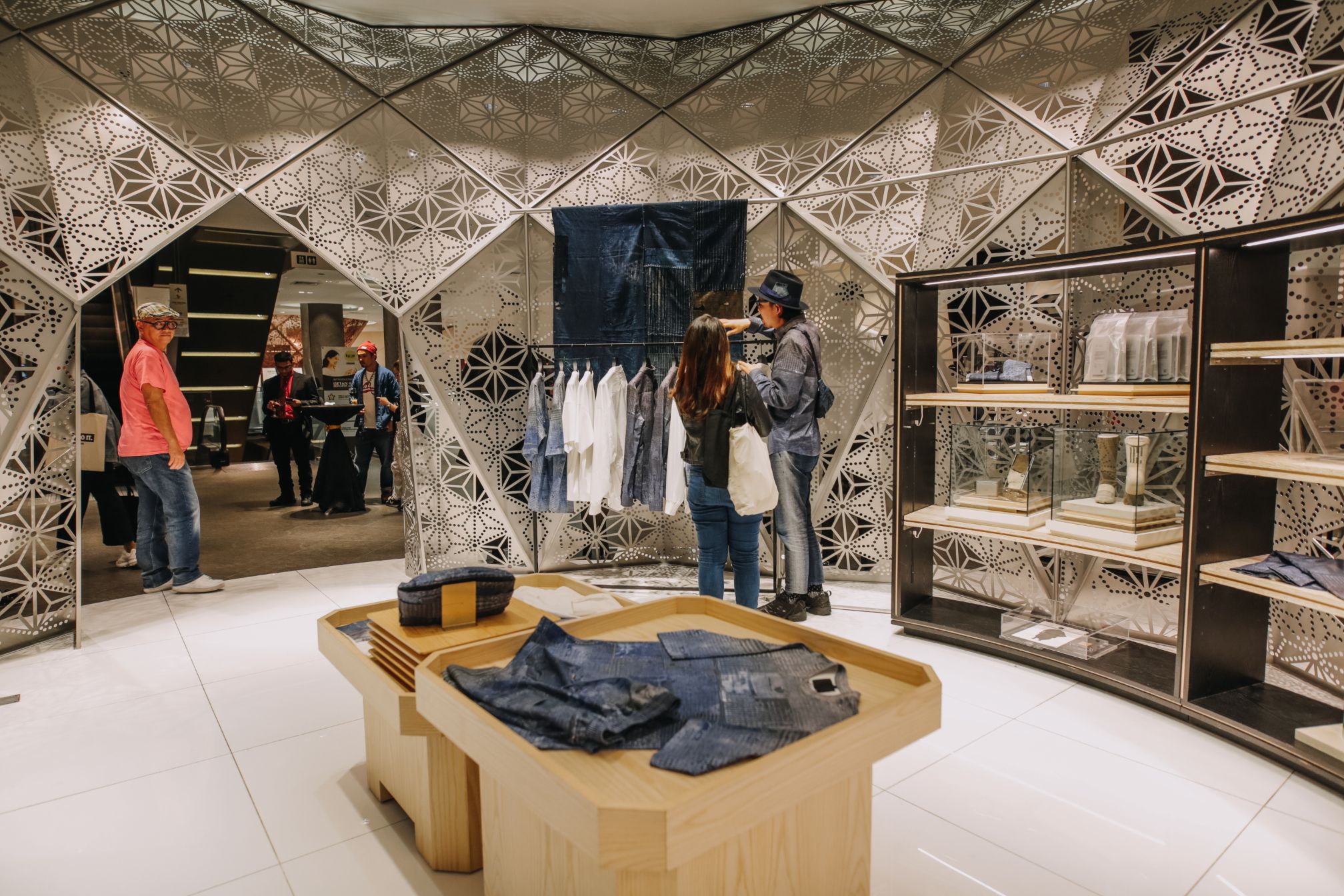 First announced on Joe Chia's Instagram, the eponymous label has collaborated with long time denim maker FDMTL Denim from Japan to create a travel friendly collection that places its focus on utility.
The capsule took formation in a very short span of time, having gone under the drawing back in April 2019 with samples shown to the Parisian public at the Paris Fashion Show in June and making its way to consumers in November.
6 pieces make up the capsule collaboration, ranging from 2 t-shirts, 2 shirts, 1 packable sweater and 1 short pants. The collection places FDMTL denim's trademark boro prints over its apparel for several reasons. Speaking to Joe Chia's co-founder, Melissa Deng, said this, "Yea. I think with FDMTL, when we talked to him as well, they're moving into a little bit more printed as well because with Boro, for one, it's very pricey and second it's a very limited skill right now when it comes to crafting the pieces. So it's very different from before, but it was also very important that we introduced that today. So for us it's mixing the past, present and the future together. The past meaning the skill set from the past and bringing it to the present where it's a bit more accessible and wearable for people who might not be used to something that is in the Boro way. 
Fans of the label might notice that this collection leans towards the simpler side of things, and there's perfectly good reason for that. "It actually looks simple, but it's not that simple. You know what i mean? It happens at the same time, because you can find a lot of small details, in terms of cuts, found in the pants, the accessories, or the metals that we used. Very specific and carefully selected for this simple pants. But we always believe simplicity is the hardest thing to do. And of course at the same time, we think about traveling, and we also think about when you can wear this collection together during your holiday. Like you don't want to look too edgy all the time, you can be a little bit more chill, but at the same time, you can celebrate the traditional Boro," said Joe Chia.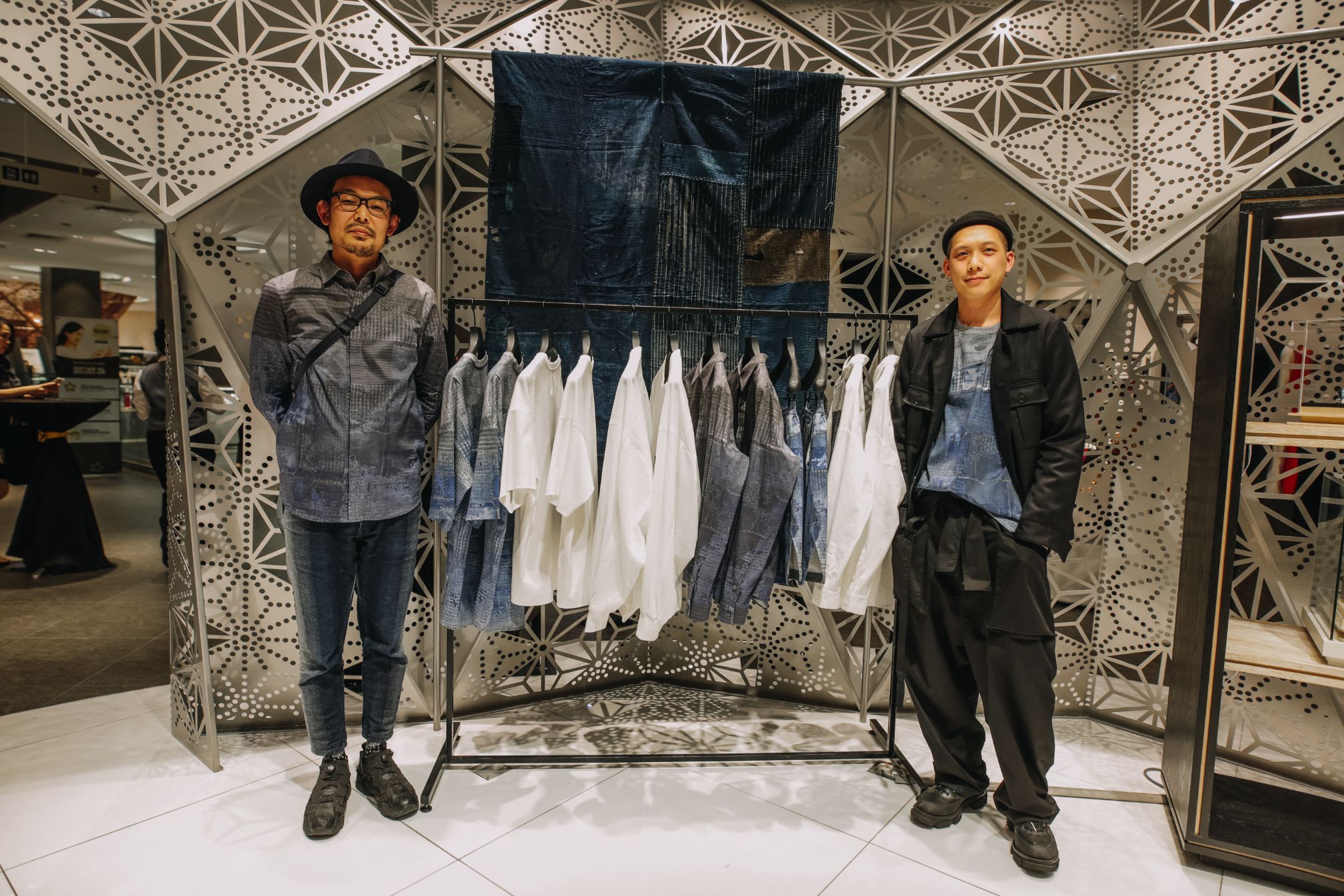 Men of the hour: Gaku-san (FDMTL) and Joe Chia
Every piece of the collection is made out of 100% cotton to retain breathability and the price ranges in the realm of RM 700 – RM 1099. The entire collection is available to purchase at Isetan The Japan Store now.