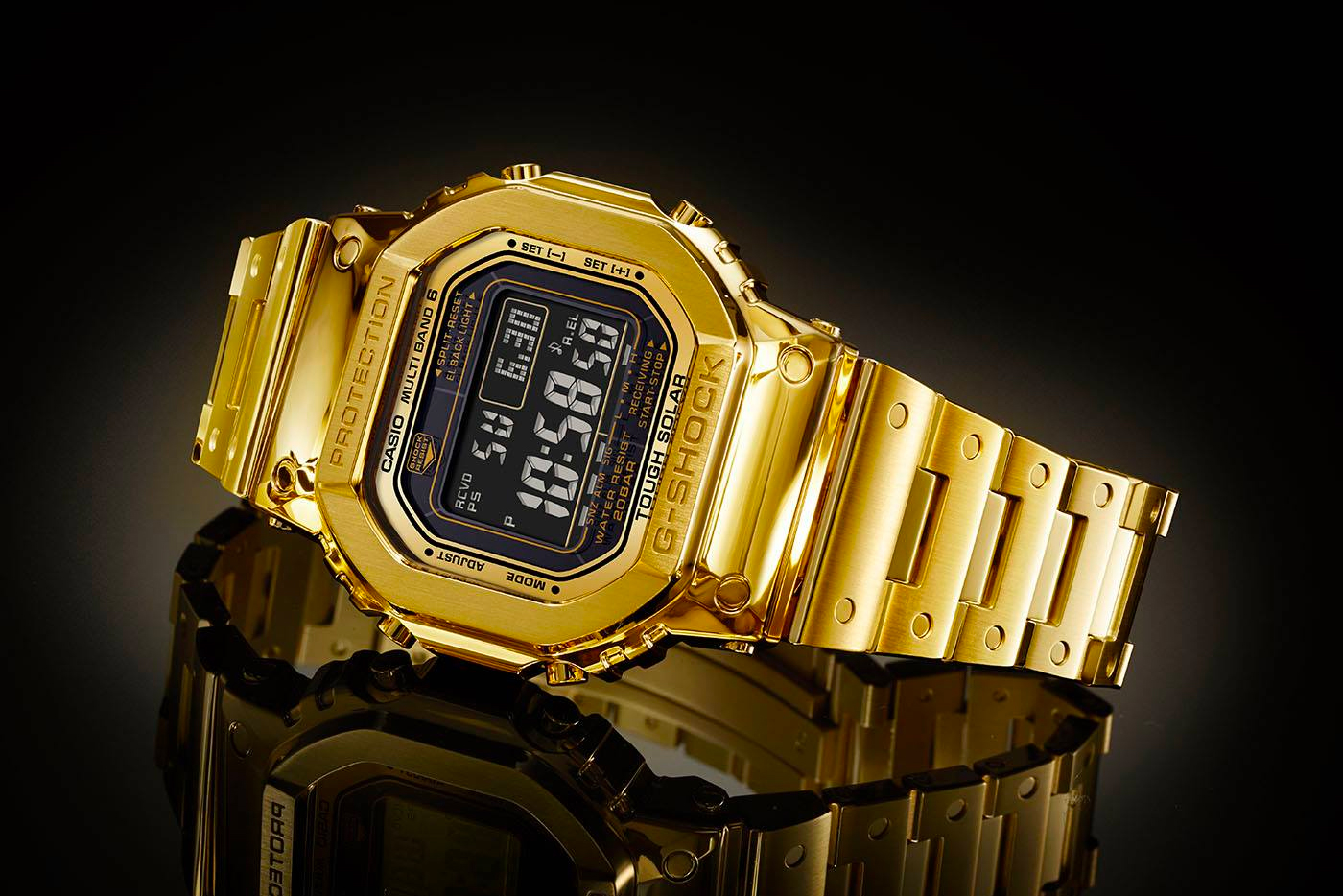 You read that right. This G-Shock "G-D5000-9JR" costs at an astronomical cost of RM 282,000, and while that may put a couple of purists or even casuals off, die-hard collectors may find the price, somewhat justifiable.
This particular model you see here, is part of G-Shock's 35th anniversary bash, where G-Shock basically throws itself a big party in celebration of the brand while travelling around the world to do so. The watch picks up from its 2015 concept watch, the GW-5000 "2015 Basel World Dream Project."
The next bit is important.
The watch is not plated in gold, rather it is crafted with it. Pure, solid, 18K gold throughout, from the frame, to the screws, to the links, to the buttons, are made from the yellow stuff with the exception of the internals, which remain the same as the other models. The insides are the same, featuring split-second time correction from a multiband 6 timekeeping system, and is powered by Casio's Tough Solar charging system.
Interested? You'll have to part ways with 6 figures of your monies to have one, and that doesn't exactly guarantee you a unit. The guest list could be long, so you best try your luck and pre-order at Casio's website. This, or 3 Audemars Piguet Royal Oak Black Dials?