Written by Jo Yee
During my time as a part-time client advisor at Louis Vuitton in 2017, several striking memories from the experience stuck by (such as regularly serving orange juice to to celebrities like Siti Nurhaliza to *accidentally* closing the front door on Berjaya heiress Chryseis Tan whoops), but among them, one particularly event that hit me like Regina George's face-slamming bus accident in Mean Girls was the unforeseeable craze that were to follow upon an exclusive collaboration that dropped in July 2017. As I stood watching how the crowd change from handbag cladding aunties to a sudden pour of hypebeasts lining up in front of Louis Vuitton almost overnight, several things ran through my head, mostly a statement from one particularly well-known figure in the streetwear world.
"Why are people spending thousands of dollars just to look 'street'? Or has streetwear, which was one characterized in the 1980s by DIY aesthetics simply turned into, in the words of The Hundreds' Bobby Kim, just another amalgamation of "t-shirts + exclusivity"?" Despite the news of the drop being circulated into a frenzy and launches being suddenly cancelled as in the case of US cities, this did not deter the hoards of people coming in to ask for the Supreme x Louis Vuitton in a variety of accents, signalling the unprecedented success of this pioneering collaboration that will cause a ripple in the streetwear scene.
Reminiscent of the Supreme x Louis Vuitton capsule collection in 2017, the Palace Ralph Lauren collaboration started teasing people with anticipation from early October this year when three billboards appeared signalling the arrival of the surprising new fashion collaboration appeared Tokyo's Shibuya district. On a navy-blue background, Polo Ralph Lauren's signature pony appeared above bold italic lettering spelling "Palace."
Palace, which is only carried exclusively at their two retail stores in London and New York, has purposely limited its wholesale partnerships hence making each collaboration a much more coveted one. "Collaborations — it's what people do now, it's like seasons," comments Skewis in an exclusive interview with, Business of Fashion whereby co-owners Lev Tanju and Gareth Skewis opens up about the tie-up. "For me and Lev, this is a massive moment for us and a real pinnacle. It's collaboration with Ralph Lauren however will surely offer added exposure to a wider audience, much like its partnerships with Reebok, Umbro and Adidas. When German tennis player Angelique Kerber beat Serena Williams to win Wimbledon several months ago in July, she did so while wearing an Adidas-Palace dress, netting global exposure for the streetwear label.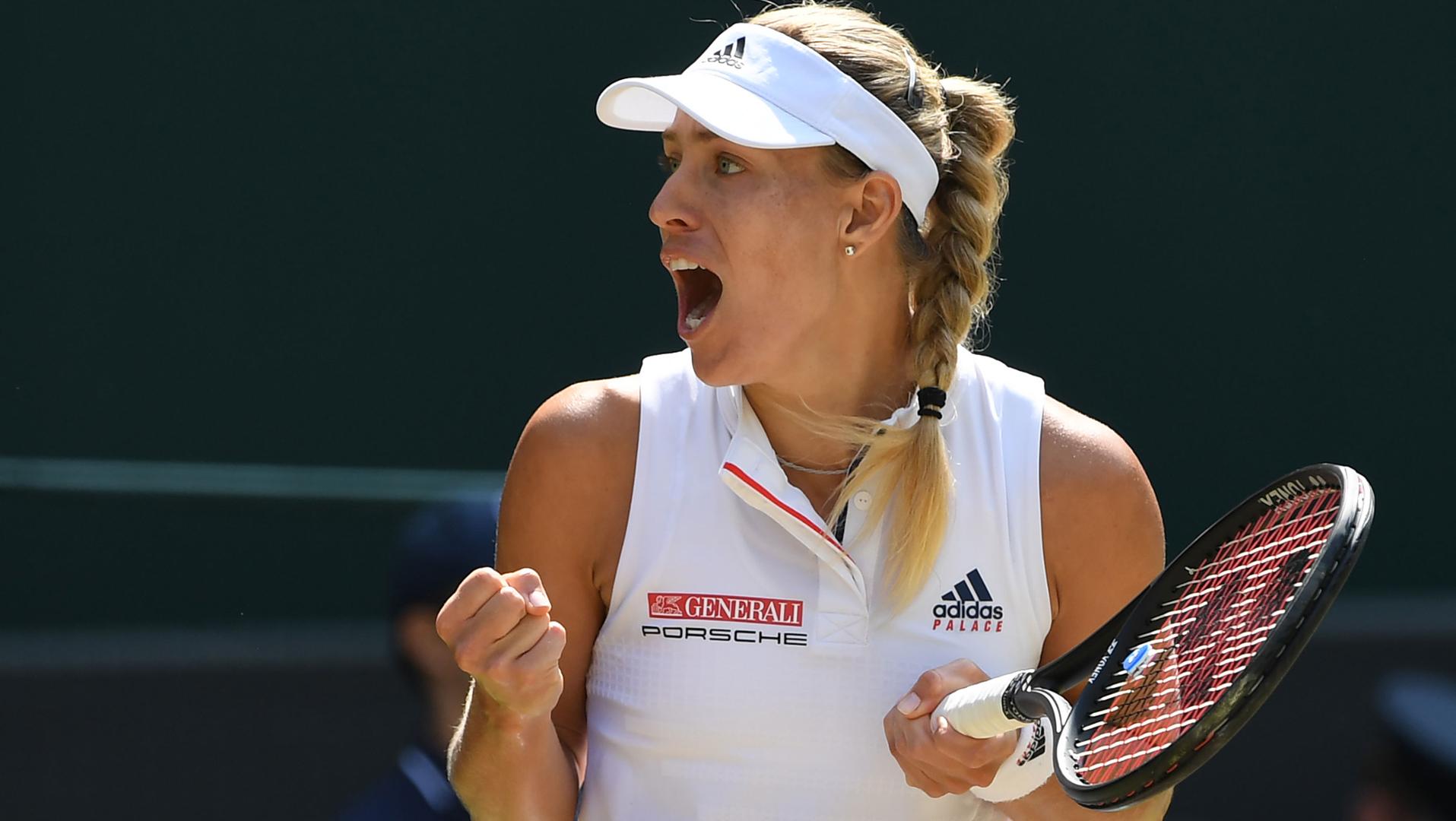 Wimbledon winner Angelique Kerber wearing Adidas X Palace
The resulting collection, inspired by Polo pieces that Tanju and Skewis have worn throughout their lives, consists of menswear pieces like tops, pants, outerwear and accessories, features a fresh twist to Ralph Lauren's preppy style. The return of it's iconic Polo Bear  the looks in this capsule collection, mismatched panels, neon-coloured plaid prints and the seem to be . "It's the only brand that you can wear to a board meeting, a funeral and go to the football in — and all in the same day," said Skewis. Price points will be consistent with Palace's usual offering, where a t-shirt can go for $60 and a jacket can go for $230.
One group in particular immediately saw the potential in the Ralph Lauren brand (and particularly in the symbolic Polo Teddy logo was the Lo-Life Crew, a Brooklyn-based gang notorious for stealing Ralph Lauren merchandise in the '80s and '90s. Rack-Lo, one of its founders, says the Polo Bear is special; that, after the horse, it's the brand's most famous symbol. "We focused on Polo and made it our signature brand, and for us, when we first started wearing it, it was seen as exclusive, something that you didn't see in the ghetto; it wasn't worn by people who lived in our community," says Rack-Lo. "Polo was made for the rich, WASP-y kids; it wasn't made for urban kids, and as teenagers, we couldn't afford it. My mom never went to college, my father worked various jobs to take care of the family, so we had to find other means to get our hands on it."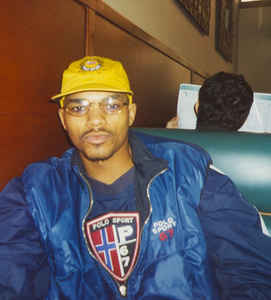 Rack-Lo, one of the founders of Lo-Life
But more than clothes, what the Polo brand and many other luxury brands offered was transcendence – an escape for a class of urban youth who embraced the power of fashion to project the kind of socio-economic status that was otherwise beyond their reach. By the late 1980s, Ralphie's Kids and the United Shoplifters Association, two Brooklyn street crews known for wearing nothing but Polo Ralph Lauren(for which they rarely paid) had joined forces to become Lo-Life, a group that found purpose in the pursuit of the upscale American Dream conjured by the designer. Needless to say, the relationship was one-sided for the Lo-Life as for many years, the worlds of luxury and non-luxury did not mix. Now in its 50th year, the company is struggling to connect with young consumers and generated nearly a billion dollars less revenue in its most recent fiscal year than it did two years before. In June, Ralph Lauren unveiled a new strategy to boost sales by $1 billion over five years. This includes $100 million in additional marketing.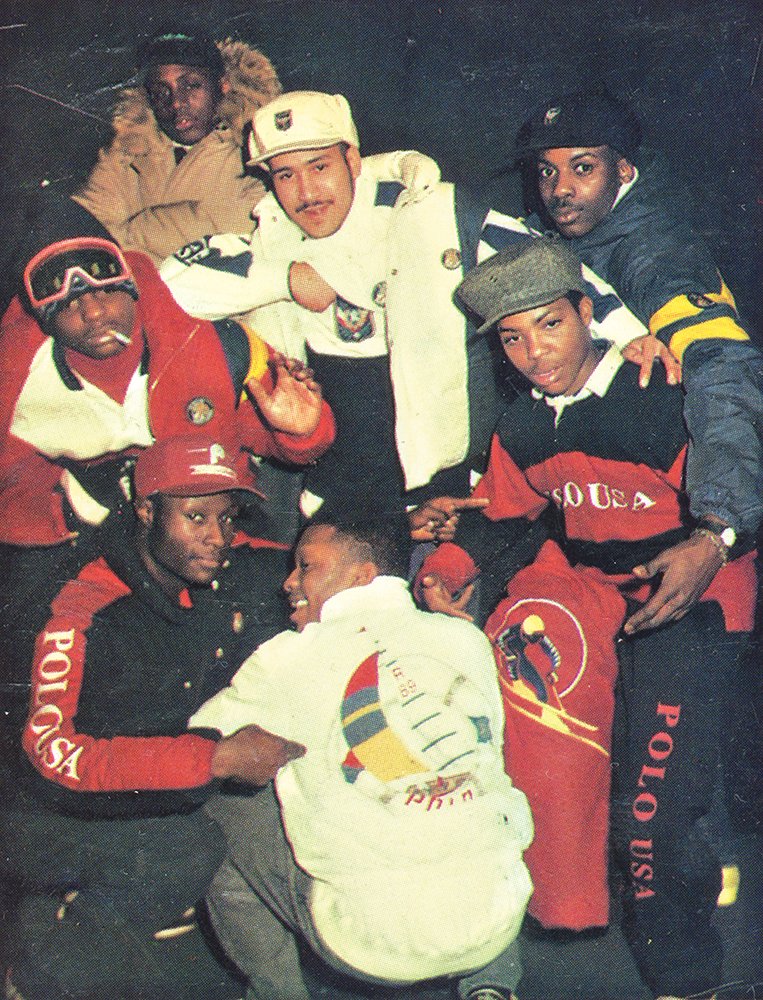 Lo-Life Group
As part of the plan, Ralph Lauren is aiming to create new relevance with millennials by tapping internet-driven nostalgia for its streetwear legacy through re-releases, and arguably, much of what Lo-Life has contributed to the brand during it's fanatical years between the 1980's to the 1990's. Rack-Lo, in an article by Fashionista, credits the Lo-Lifes for giving Polo Ralph Lauren its mainstream appeal, for turning its many sports-specific apparel into streetwear and, ultimately, for introducing the brand to rappers and shaping the landscape of hip-hop fashion at large. Earlier this year, Ralph Lauren revived some of its classic 1990s collections, including the Stadium, Snow Beach and Hi Tech lines that were popular with hip-hop and street culture figures.
Ironically, as indicated by its many infringement-related lawsuits and in the case of the notorious cease and desist letter that LV sent Supreme almost 20 year ago, luxury brands are now turning back to the culture they once stuck their noses up upon  as much has changed in the market, which undeniably affects the legal landscape over the past 20 years. Consider, for instance, how much consumption patterns and consumer preferences have changed over the past few decades; collaborations are far more socially acceptable for luxury brands than they were twenty years ago. Moreover, it is a chance for luxury brands today to up its 'cool' factor, particularly among millennials which is now the demographic with which every brand is consistently hoping to find favor. With this in mind, it seems that brands like Louis Vuitton and Ralph Lauren have identified a potential goldmine in collaborative collections if it is handled properly.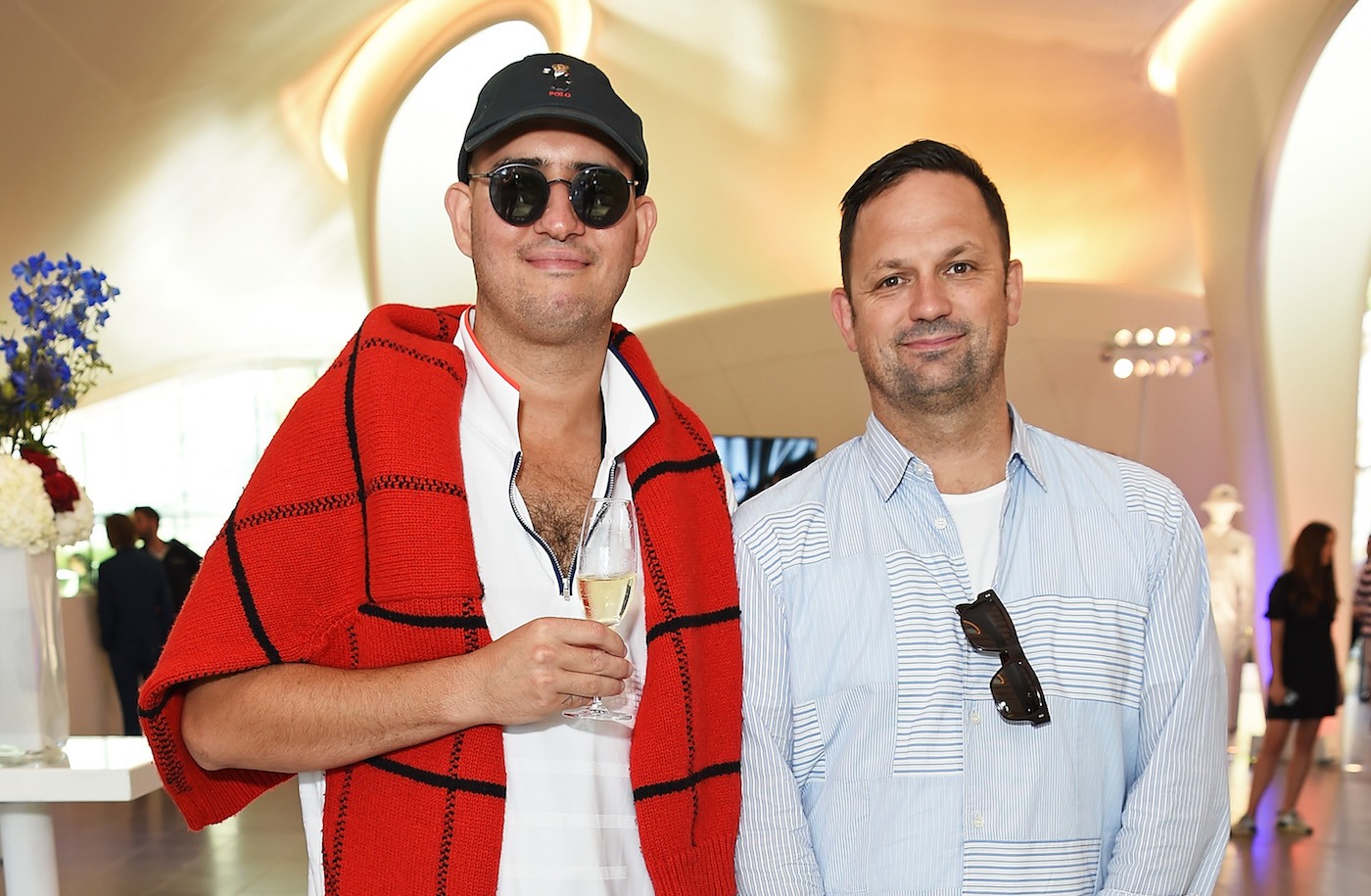 Lev Tanju & Gareth Skewis, Founders of Palace
Collaborations today are the most visible sign yet of how streetwear brands are challenging the dominance of luxury brands in the hearts and minds of younger consumers. "It's the story of a dream come true," Palace commented on the campaign. "For Palace, there is no brand held in higher esteem than the one and only Ralph Lauren. Palace have been true fans of Polo for forever, but for many years, the prospect of collaborating with the iconic American fashion house remained in the realm of fantasy. Palace Ralph Lauren is a timeless collection that represents a love letter from a young London skateboard company to their favourite brand in the universe."
Where Supreme was always the streetwear brand that snapped up brands to pump out cult drops with, Palace is now putting itself firmly in the arena. Ralph Lauren, meanwhile, is following all-American heavyweights such as Tommy Hilfiger, which long ago recognised the profile boost that teaming up with younger, social media-respected brands and influencers can afford.
There is no say as to which major luxury brand will be popping out of it's upscaled market to don another high profile collaboration, but needless to say, the potential for more crossover collections is bursting at its seams as seen in in the unparalleled trend that craves for the good old aesthetics. But as fashion goes through its cyclic periods of nostalgia and reinvention, new cultures will continue to emerge and redefine class and society at large and as for streetwear, the possibilities thus remain infinite in this ever growing capitalist world of want-based consumption. However, Tanju comments "We don't want to rest on our laurels and do boring stuff; we want to keep it fun and exciting." "It's not about some insane end goal that we need to get to," added Skewis. With people like Tanju and Skewis describing their approach to the collaboration as being driven by a genuine love for the Ralph Lauren brand and gut instinct more than a calculated business strategy, we can only hope that the curation of streetwear from here onwards will still hold its essence against the giant conglomerates – made by the people and for the people who lives for it values not just simple 'sell out' for the dough.