As Adidas takes over the sneaker scene worldwide with their Boost technology, it is safe to conclude that almost every sneakerhead has a pair of Ultra Boost, NMD or Yeezy's in their daily rotation. However, due to our country's humidity, temperature and weather, every Boost owner are affected by the yellowing of their Boost (even brand new pairs) due to oxidation or just plain dirt from wearing their sneakers through our Malaysian streets (you know, I know).
The most frequently asked question, 'How do I un-yellow or clean my Boost?' have sprouted sneaker restorers in the country as Boost owners yearn to keep their sneakers fresh. Fret no more, we will be recommending you a few methods to un-yellow and clean your Boost with a few DIY style.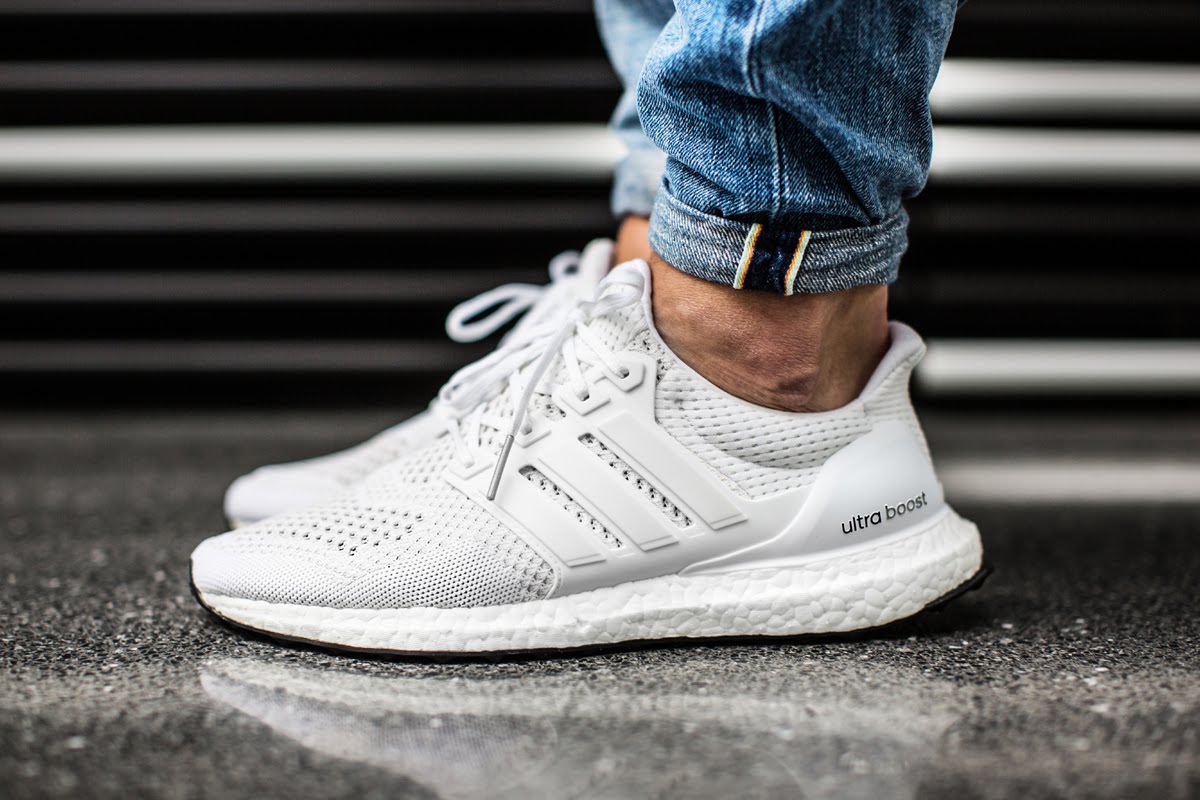 Acetone
For those who don't know what acetone is, acetone is nail polish remover. Acetone can be used to remove stubborn dirt from your Boost midsoles just by scrubbing or wiping it down using cotton balls. Time to borrow your mother, sister or girlfriend's nail polish removers.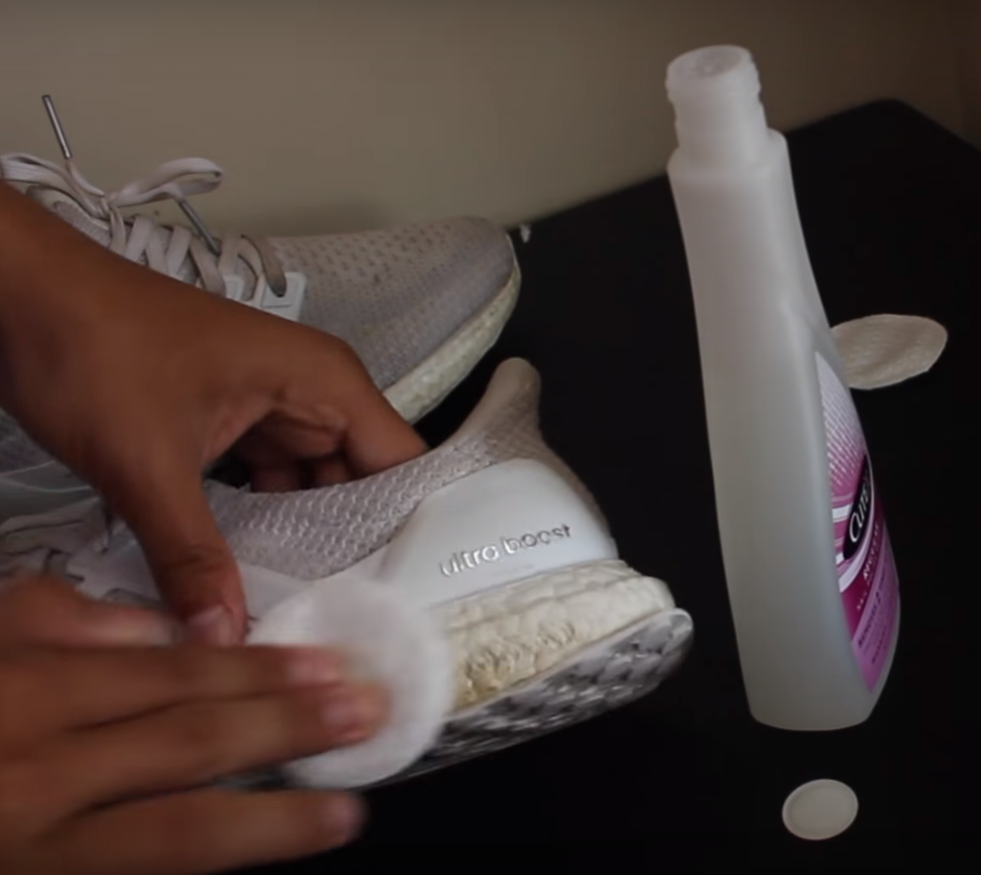 Dish Soap
You may have wondered before, if I can wash my dishes with soap, can I wash my sneakers with dish soap? The answer is, yes. You may clean your Boost midsoles and outsoles with dish soap however only use soft and medium hardness bristled brushes (or toothbrush) to scrub away the dirt but you may use hard bristled brushes to clean your outsoles. The reason behind why you have to use soft and medium bristle brushes is to prevent your Boost midsoles from thinning down and losing its shape in terms of texture.
Wet Wipes
This is one of the easiest hacks to keeping your sneakers clean whether it is Boost or not. There are many brands of wet wipes in the market and yes, all of them works. Giant restoration brands such as 'Jason Markk' and 'Crep Protect' have their own wet wipes for sale designed specially for sneakers. It's as simple as wiping your Boost midsoles with wet wipes, scrubbed hard or gently.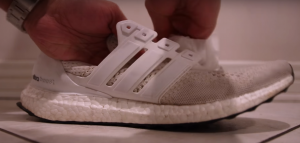 Washing Machine
That machine that washes your clothes, can be used to wash your Boost sneakers too. Your primeknit will not shrink however, DO NOT PUT THEM IN YOUR DRYER because that will cause your primeknit to shrink. Before putting your Boost sneakers into the washing machine, unlace your shoes and place your shoelaces in a small bag to prevent your laces from getting tangled. Place reasonable amount of detergent, because too much detergent will cause your primeknit to be stiff or even cause stains. Lastly, always air-dry your shoes. (Try at your own risk)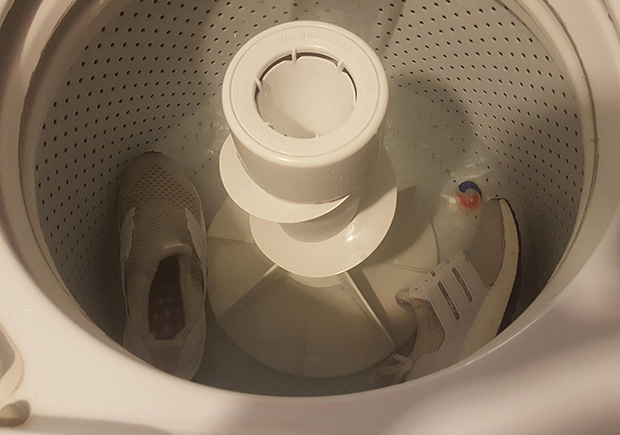 Sneaker Cleaning Solution
This is the most common method to clean your sneakers. In recent years, many local sneaker cleaning solutions have blossomed ever since the monopoly of Jason Markk. These solutions are designed especially for sneakers and is easily used whether using a brush or toothbrush (watch video here). There are plenty available locally so choose whichever that provides your preferred results. An example of a few local sneaker solution brands available are:
BEGONE (IG: @thelabsneakerrestoration)
SneakersER (IG: @sneakersspa.my)
Mood (IG: @mood_malaysia)

Sole Sauce

Sole Sauce is an advanced deoxidizing solution that helps revert your sneakers back to its natural factory tint. This 'sauce' is used by applying it on your Boost midsoles, covered up with cling wrap and placed under the sun. The cling wrap is vital to this process as your sneakers may be damaged from direct sunlight which beats the purpose of un-yellowing your Boost. There are many 'sole sauce' in the market, so choose whichever fits your preference.

 

 Whitening Toothpaste

This method probably is the most affordable among the other methods. It only works with 'whitening' toothpaste and not any ordinary toothpaste (eg: Colgate Whitening Toothpaste). Apply the whitening toothpaste to your boost midsoles or outsoles with soft bristle or medium hardness bristle toothbrush by scrubbing the midsoles. You may use this method by applying the toothpaste on your boost, covered with cling wrap and placed under the sun similar to the 'Sole Sauce' method above. The frequency of using this method varies according to how yellow your Boost are. (Take note that this method require more sessions than sole sauce)

SneakersER

SneakersER paint pen is commonly used on Boost midsoles to cover up any yellowing. It's as simple as drawing on paper but this time on your yellowing Boost midsoles. As they are available in various and shades colours, you are advised to choose the right shade of colour before turning your Yeezy's into Feezy's. The paint pen is available for purchase through multiple sneaker websites overseas (ships to Malaysia), sneaker restorers and lastly, resellers.

Sharpie Marker (oil-based)

Many of you will find this surprising, but Sharpie's oil-based marker could be the answer to your expensive un-yellowing first world problems. We would like to emphasize that only the oil-based marker (not the normal Sharpie) will work on your yellowing Boost midsoles. You may use your yellowing midsoles as your canvas and it's as simple as colouring them. The Boost technology naturally absorbs the ink (you want this to happen) so the ink doesn't crack when you walk in your Boost sneakers.

Angelus Paint

This method is most well-known as it has been used before even the existence of Boost technology when Air Jordan midsoles experienced paint cracks and Air Force 1's midsoles were yellowing. Angelus paint is acrylic paint used by most sneaker restorers worldwide to repaint any flaws (anything except suede and nubuck) on a pair of sneakers and definitely have built a reputation in ensuring your sneakers look as fresh after a few wears. However, this method does not promise long term results as the paint cracks slowly after multiple wears.

These methods are proven to work if executed properly and if you are wondering how, Google is your best friend and you may refer to restoration videos available up on Youtube. Try these methods today at your own risk and say goodbye to the yellow plague.