As 2017 nears its end, we have been blessed by the sneaker Gods with releases from every corner. We have to agree that we had a good year with the sneaker releases in Malaysia ranging from "Fear Of God" collaborations, chaos-causing Human Race's by Pharrell Williams, all the way to the iconic Staple collaboration with Nike SB. Today, we will discuss what most of us would agree to be the top 10 sneaker releases in Malaysia. (not in order)
1. Nike Air Max 97 'Silver Bullet'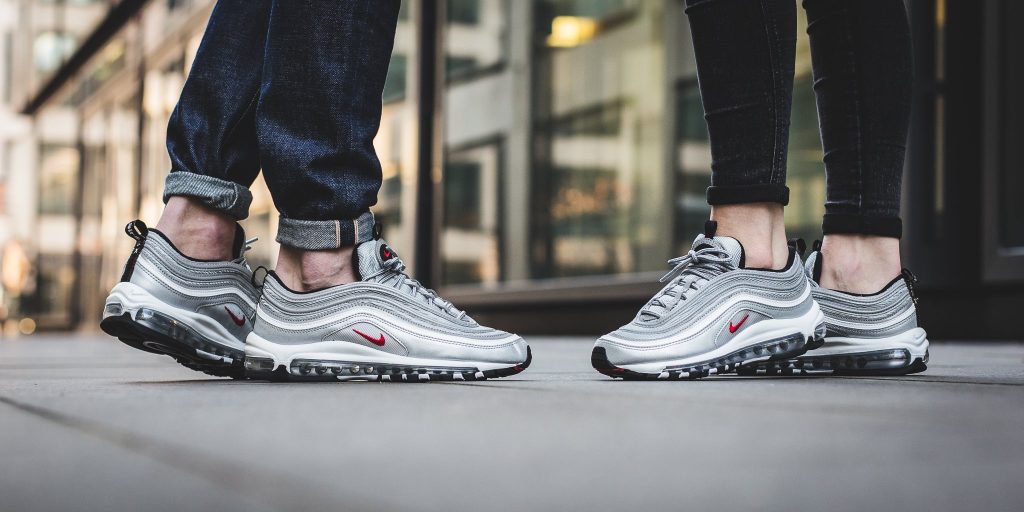 The 'Silver Bullet' were released around June and had a recent restock online on Nike during November and we were not disappointed one bit. We have seen people line up in front of sneaker retailers and camping in front of their computers or mobile phones trying their luck at scoring a pair where every release or restock were all wiped up, whether by resellers or collectors. The re-release of this pair have definitely bridged the gap between the traditional and modern sneaker enthusiasts. For the active sneakerheads on Facebook, we observe an inflated price in the secondary market (resell market) for this pair from RM669 (retail price) all the way up to RM1100. We can bet that resellers have been getting out to their nearest local stores like a silver bullet just to grab a pair themselves.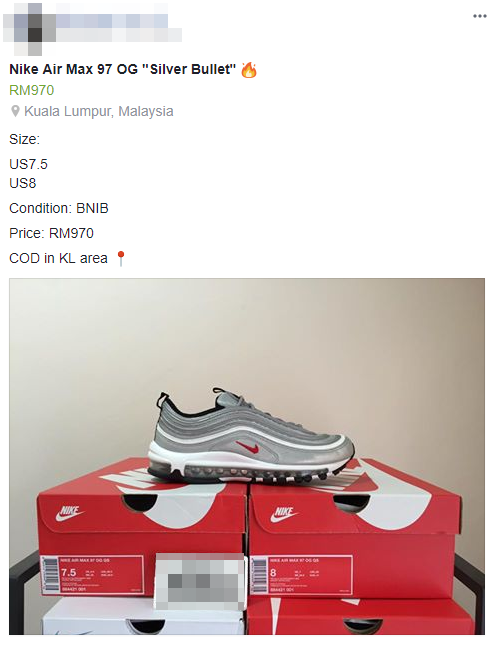 2. Vans x Pa'Din Musa Old Skool/Authentic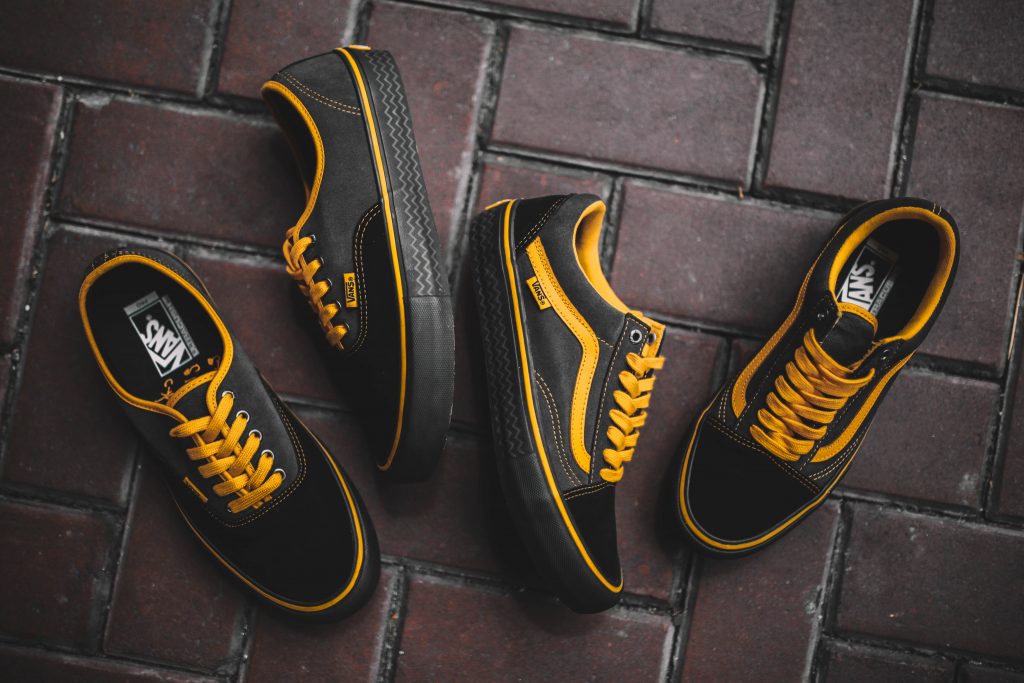 Besides the black and yellow stripes of Malaysia's national team, we are proud of our very own Pa'Din Musa regarding his recent successful Vans collaboration release. Vans released a pair of Old Skool and Authentic's in honor of Pa'Din Musa, two time gold medalist at X-Games where each pair retailed from RM299 to RM319. The long queue outside local skateboard retailers and Vans outlet assures interest among sneakerheads and skateboarders themselves which further on leads us towards the resell market due to outstanding demand. Word has been going around that some of the consumers are trying to resell this collaboration up to RM1,800 per pair, which just defines the term, 'greed'. To anyone still looking for a pair, be sure to pay according to what you're willing to pay.
3. Nike Air Max 1 OG '30th Anniversary'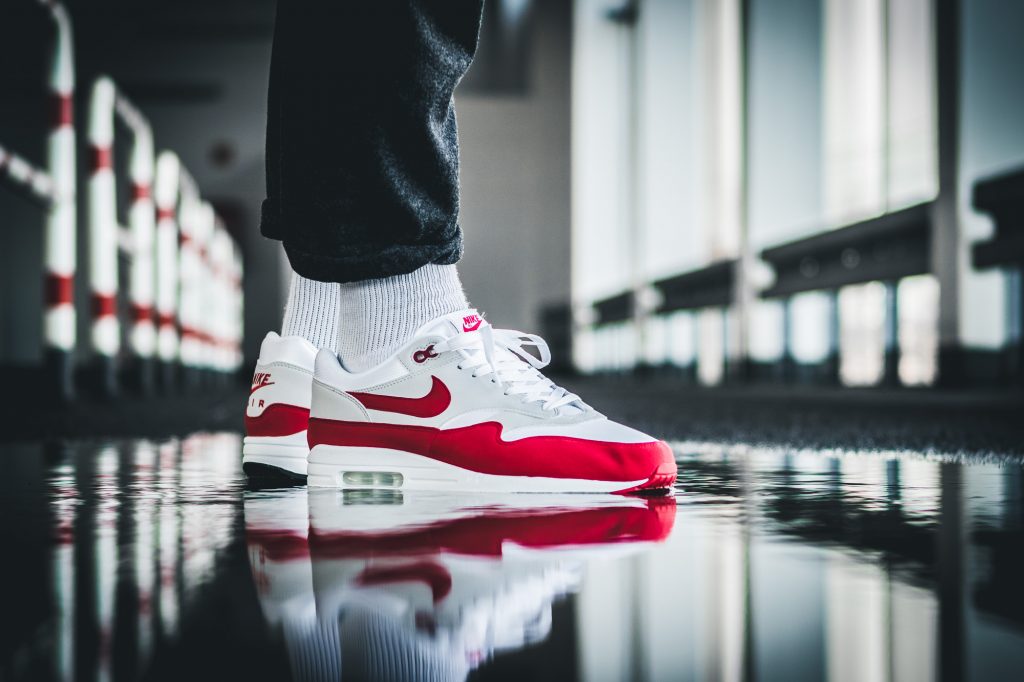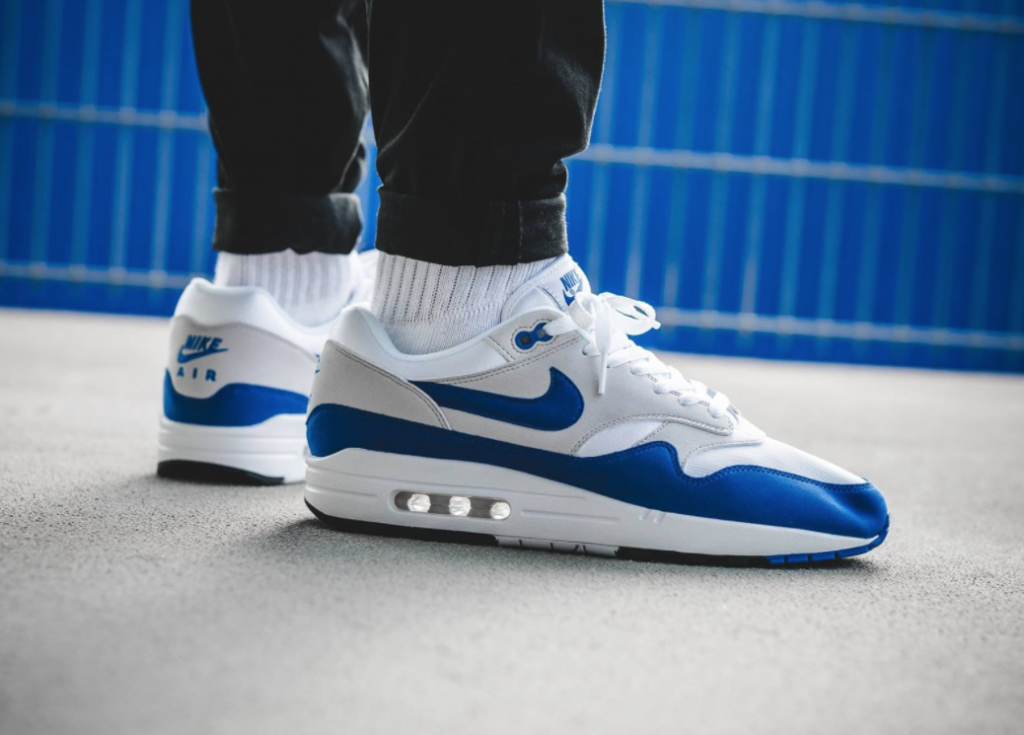 To commemorate Air Max's 30th Anniversary, Nike retro-ed two of their OG colorways on the Air Max 1 dubbed the 'Sport Red' and 'Sport Blue' near Air Max Day. These pairs were made available through Nike and a few other local sneaker retailers. We could observe the elder sneakerheads struggling to beat the bots of the modern day sneakerheads online, sneakerheads contacting their plugs or just plain effort to queue up for a pair. The overwhelming demand of these pairs definitely have caused a certain extent of desperation among a few sneakerheads where these pairs were being sold in the resell market for more than a grand. It is safe to say that this release has been highly anticipated and ended with some salt in the 'air' (pun intended).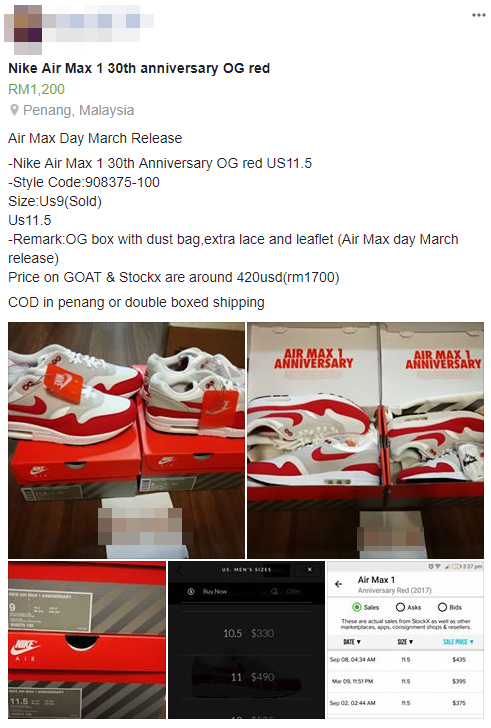 4. Nike Vapormax

Nike always has something up their sleeves whenever Air Max Day comes around and they definitely did not disappoint this year with the Nike Vapormax. The release of Nike Vapormax was indeed successful as every store selling them sold off all their stocks on the day itself. It was about time Nike stood up and introduced their next weapon to dominate the market, and the wait was definitely worth it. The Nike Vapormax have further proceeded to replace 'Boost' in some sneakerhead's rotation and we are now able to walk on air (almost).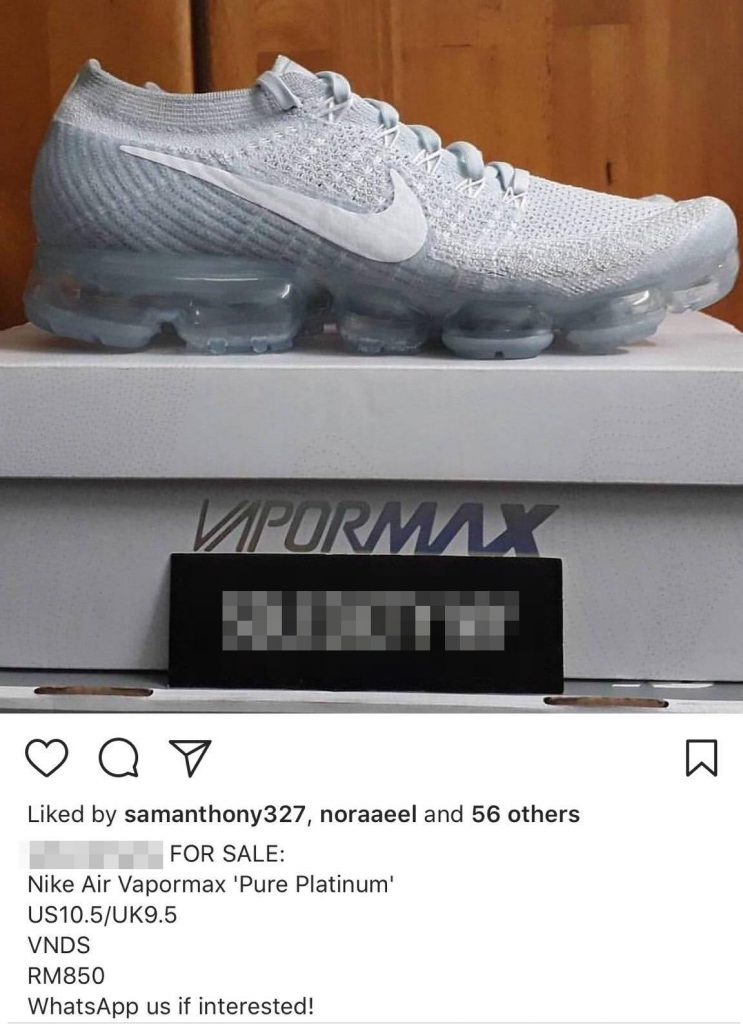 5. Air Jordan 1 'Royal'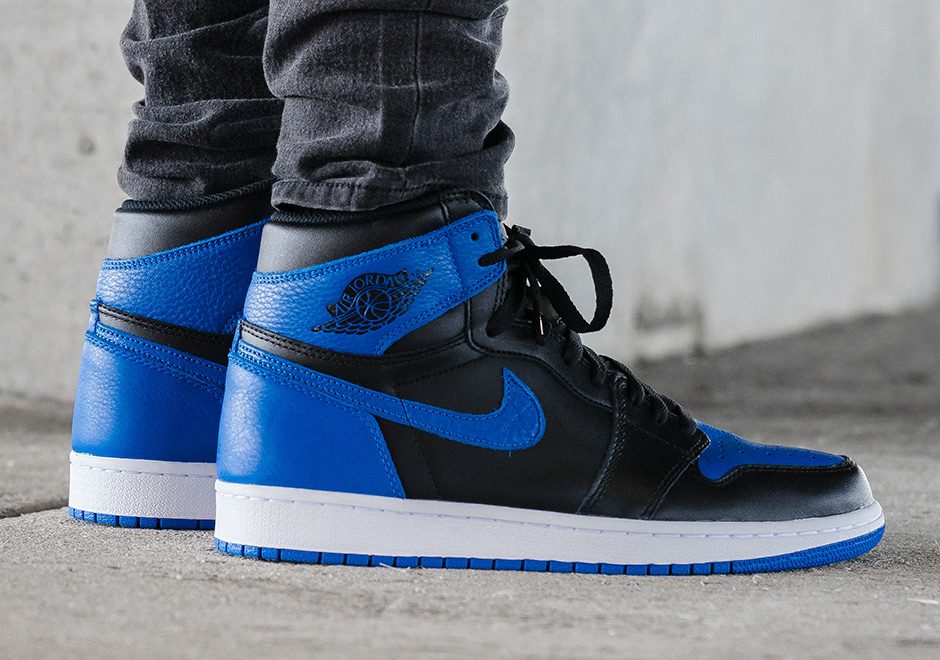 We did not get fooled by Jordan brand when they announced the highly coveted Air Jordan 1 'Royal' was releasing on April Fool's day. We may recall back the times when we were glued to our phones and computers, waiting to add the Royals into our shopping cart while some others tried their luck with the raffle held at our local basketball retailers. Prices skyrocketed up to RM1800 the moment resellers laid their hands on their pairs however, resell prices dropped drastically when sneakerheads found out about the mass production of the Royals. The Royals was released since 1985 and have been retro-ed a few times, yet the love for the sneakers remain timeless and this is arguably one of the top sneaker releases in Malaysia this year.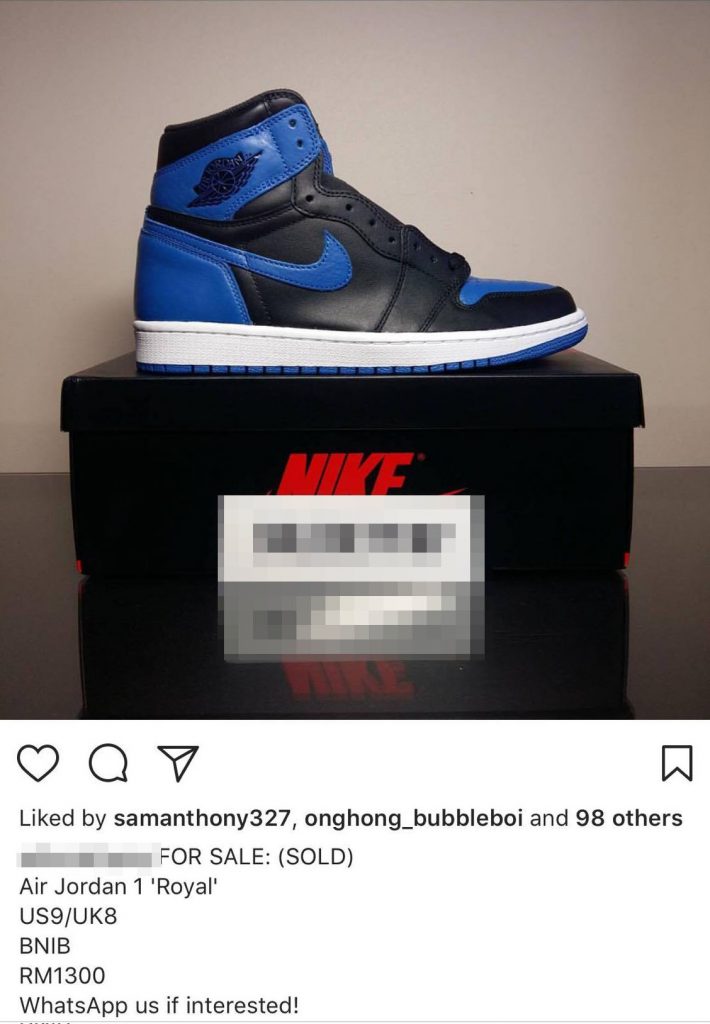 6. Nike Zoom Vaporfly 4%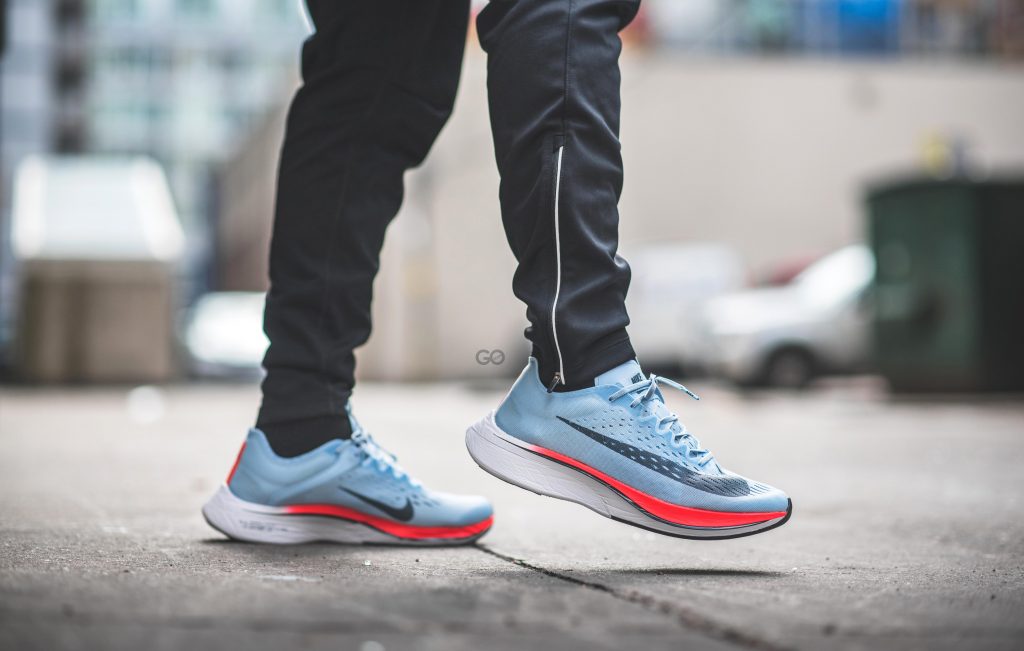 The Nike Zoom Vaporfly 4% was originally designed and built under Nike's 'Breaking2' project to create the fastest marathon shoe to enable a marathon runner to finish a marathon under two hours while the 4% in the name of the shoes itself represents the fact that a runner would be 4% faster than their initial performance. The shoes were released on Nike and sold out within minutes. Malaysian sneakerheads are very well aware that sneaker releases are often limited in options and are usually later than the sneakers original release date in Malaysia, however we are more than grateful that innovative shoes such as the Nike Zoom Vaporfly 4% made it to our country.
7. Pharrell x Adidas NMD Human Race 'Trail Pack'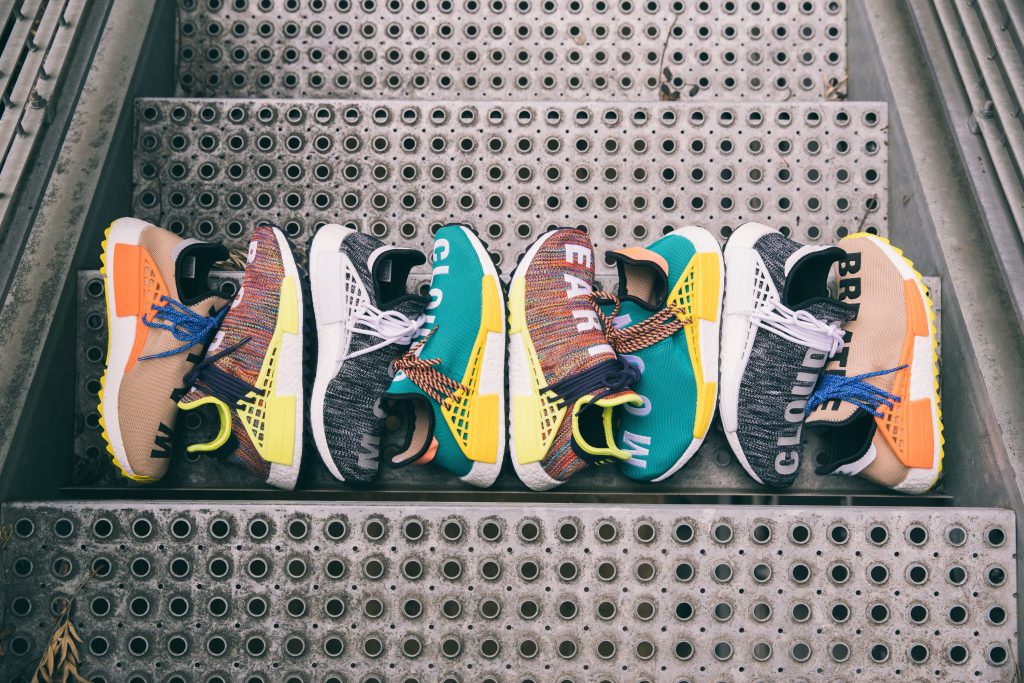 This release has got to be the most discussed sneaker release this year among Malaysian sneakerheads where a fight broke out during the queue. As we all know, the resell prices on every pair of 'Human Race' released have double or even tripled its retail price which have caused desperation among resellers and collectors to grab a pair at retail stores the moment they release. One thing we may all ponder upon from this release is that has sneaker collecting grown into just pure business, just for the quick hustle or is there just an overwhelming demand as sneaker enthusiast are growing in number?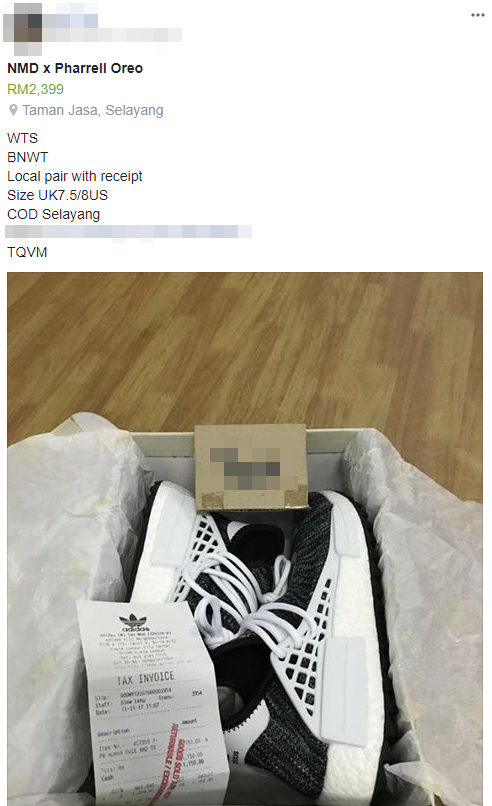 8. Nike SB Dunk Low x Staple 'Black Pigeon'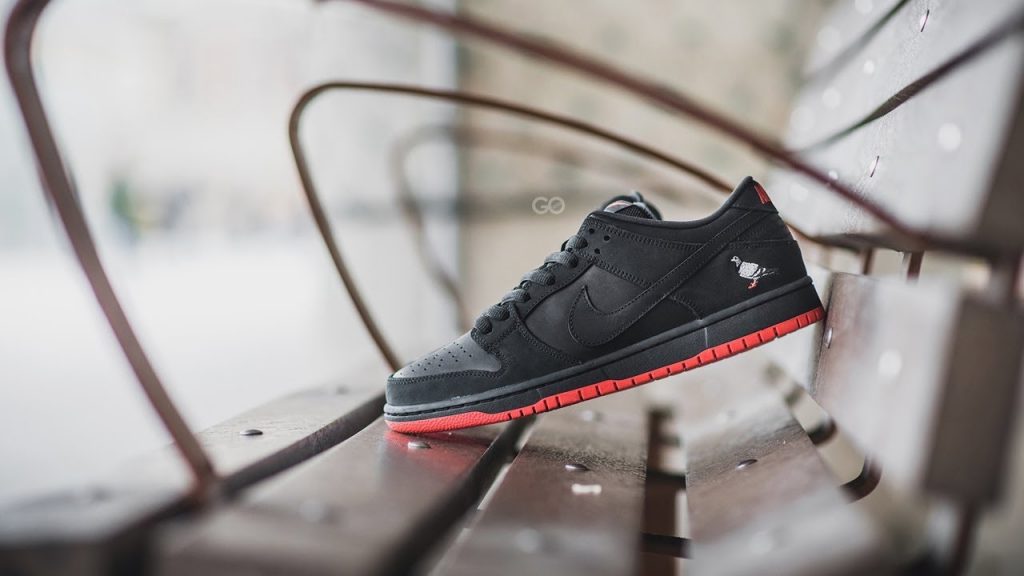 This pair has been one of the most anticipated pairs throughout the year when the news of Jeff Staple collaborating with Nike SB surfaced. We understand where the hype is coming from when Jeff Staple released the iconic 'Grey Pigeon' from 2005 in limited quantities, where over the years, resell prices have reached around RM25,000 up till RM40,000 worldwide. We believe many of you (even us, guilty) camped in front of your computers and phones, trying your luck online on Nike and word has been going around that the pair sold out within seconds. We congratulate those who made it through the checkout page and we plead to others who took an 'L' to take it like a champ rather than a pigeon pooping on yourselves.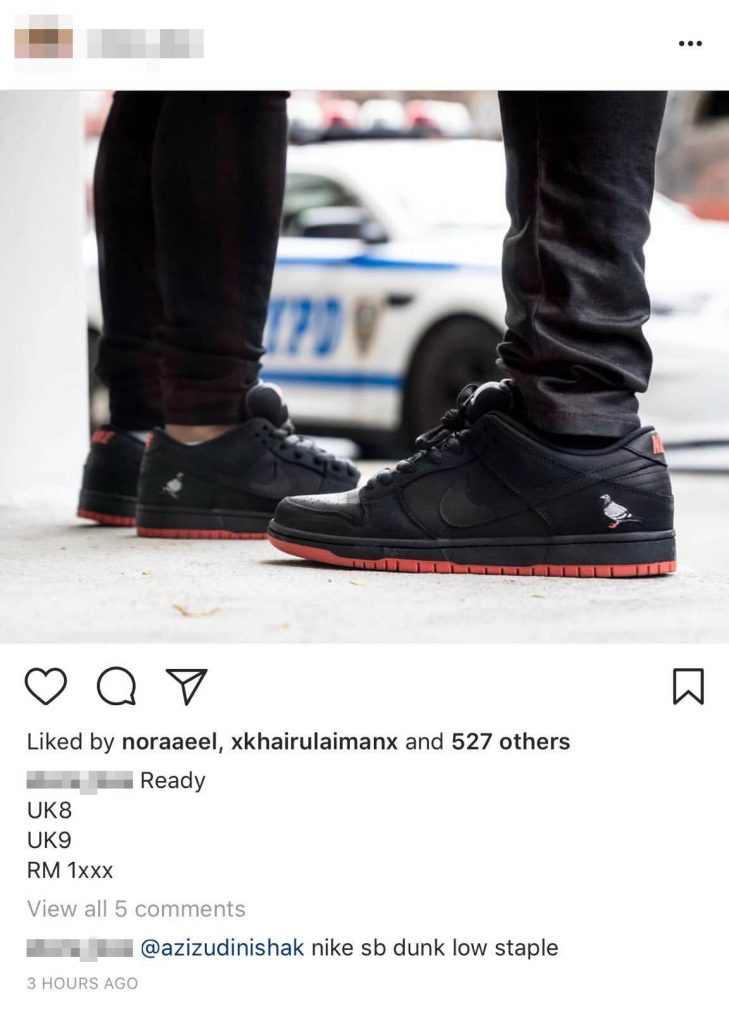 9. Fear of God x Vans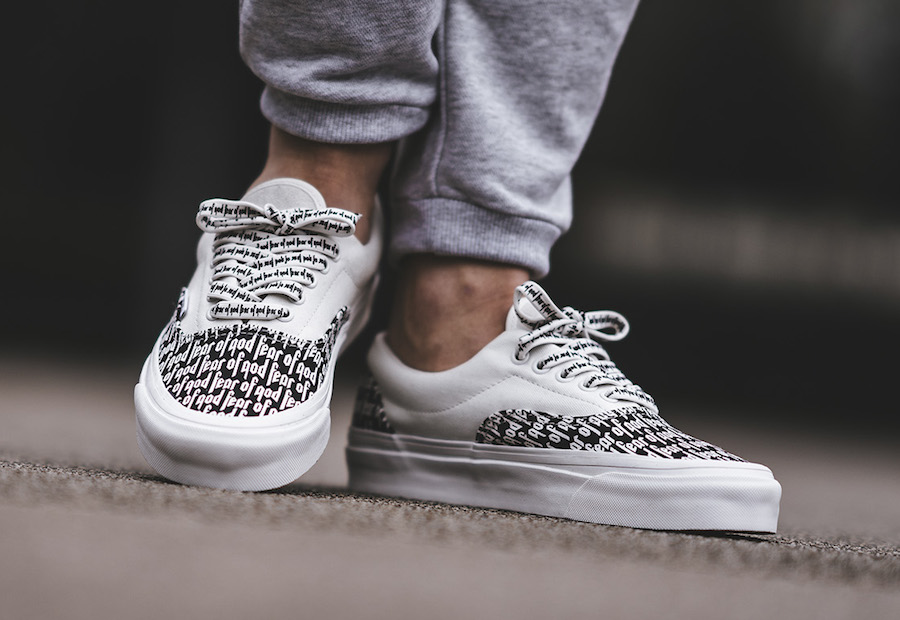 Vans did a great job this year with their releases, even the Hypebeasts have jumped bandwagon from Yeezys to Vans. Vans kept the best for last, the cream of the crop, the Fear of God collaboration to end the year with a bang. It definitely wasn't easy for Malaysian sneakerheads to score a pair as local sneaker retailers such as Sole What and Crossover held a raffle due to high demand and to ensure fairness among every sneakerhead to stand a chance of buying the collection. As the raffle ended, we observe pairs up for sale up to RM2,200 and above which is around a 500% increase from its initial retail price. Overrated or underrated, its for you all to decide but with such inflation of resell prices, we all may agree to have a fear of resellers.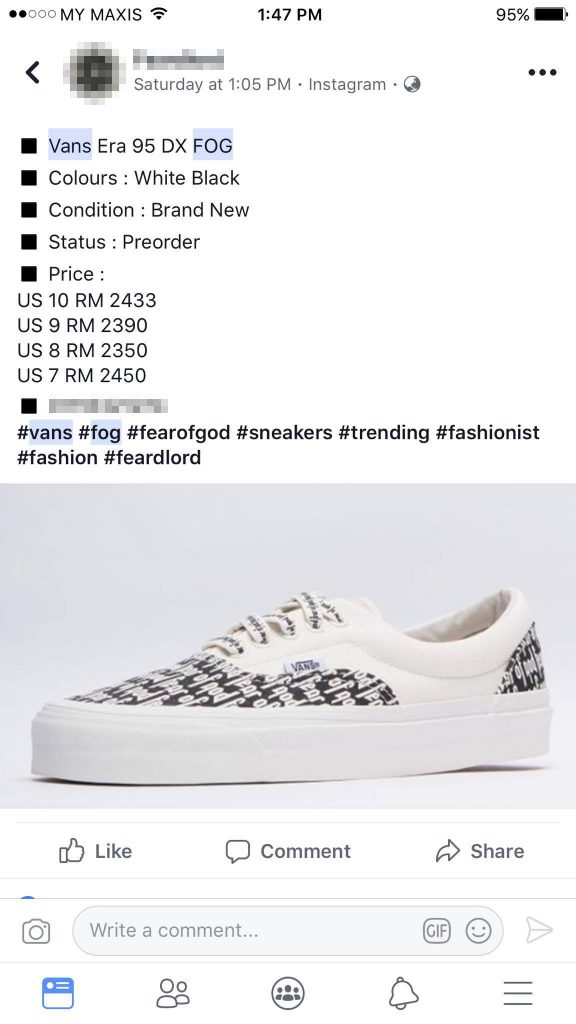 10. Adidas Yeezy Boost 350 V2 'Zebra'
The Zebra is arguably one of the best Yeezy Boost 350 V2's produced when it comes to aesthetics. When it was first released in 2016, the resell value shot up all the way to RM7,000 a pair, and for those who believed that patience is a virtue, they were right. A restock for the Zebras in June got every sneakerhead's hope up once again for a shot to get one of the best-looking V2's in the market. The restock drove down the resell prices from RM7,000 all the way to RM2,500 a pair due to mass production in the second batch of the release however, without taking into account the rarity or prices of the Zebras currently, sneakerheads are still searching high and low for their Zebras, allowing these to make it into this list.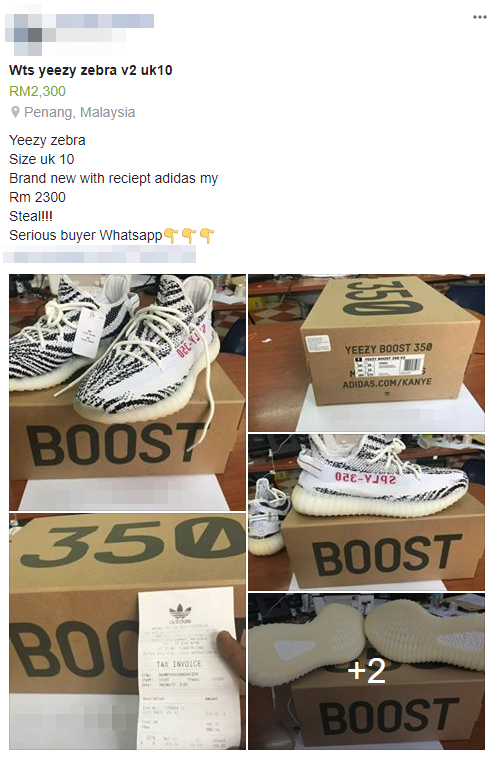 Some may beg to differ regarding which pair should or shouldn't have made it into the list. Let us know what do you think about the list and comment below which pair should have made it into the list and why.