"It's not just about the shoes. It's about leaving a footprint"
Written by Sara Kong
This year, Kiddhir Baharuddin, also known as Kide, headlines Vans Custom Culture with his original style of painting and striking choice of colours, bringing a taste of Malaysia to the whole of Asia, one artwork at a time.
House of Vans 2018 enters its third year in Malaysia by drawing a growingly eager crowd to its creative abodes, rallying like-minded people who thrive on culture, creativity and the freedom to express themselves. Whether it's in the form of arts and crafts, music or photography, House of Vans got you covered!
Over the course of three days (7th to 9th September 2018), 2 Hang Kasturi played host to a myriad of workshops and performances that were bound to leave you clawing your way back for more.
As Munir Muhammad, the Marketing Manager of Vans Malaysia, eloquently puts it, "It's about going out there and doing what you love".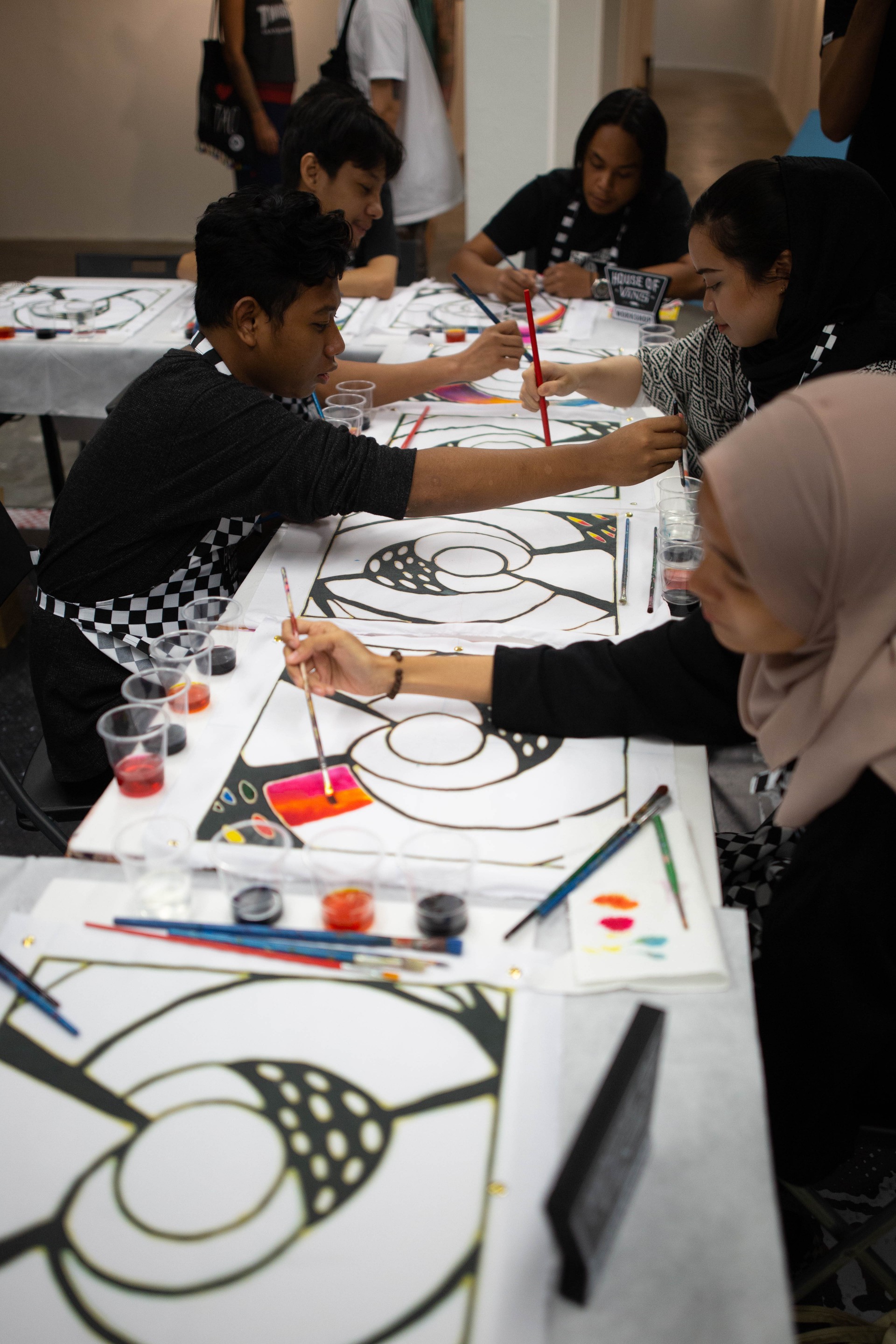 Simply by touring the basement of House of Vans, visitors were pleasantly welcomed to their Asian roots by embracing the traditional method of fabric dyeing known as Batik with Sharina Shahrin, the founder of Baju by Sharina.
And if you're still hung up on who let the dogs out, look no further. It's skater turned artist, Donald Abraham and his Skatedog Workshop. Allowing visitors to assemble and customise their own 'Halal Dog'. Who would've thought that a little carpentry and a whole lot of imagination would bring worn out skateboard decks to life?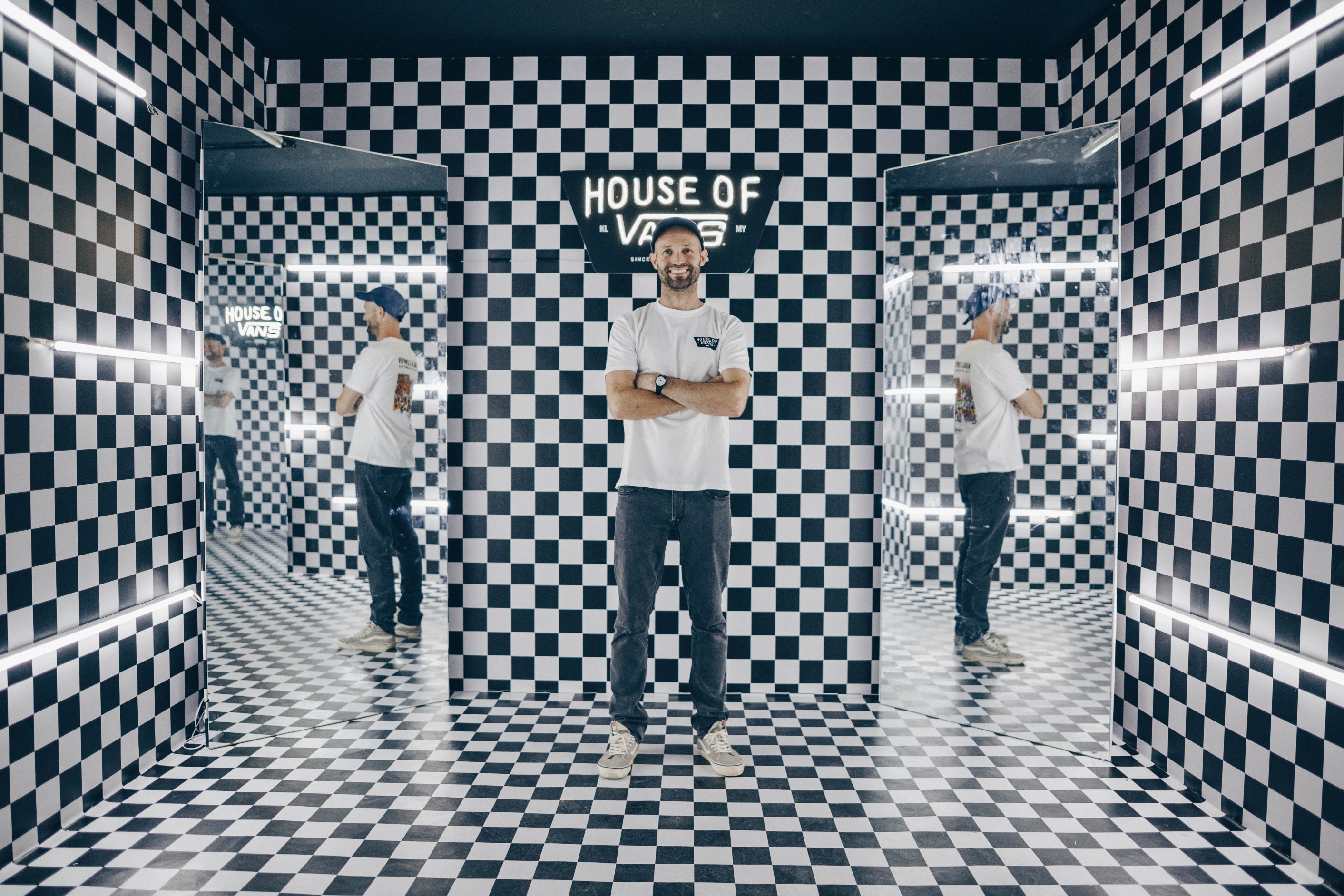 "There's always people who want to create. And this is their time to shine". Elijah Kislevitz, Regional Marketing Director of Vans Singapore and Malaysia, describes House of Vans as an annual event that continues to surprise both its visitors and organisers. With Asia's cultural landscape constantly evolving, who knows what will happen in the years to come?
"It's about going out there and doing what you love".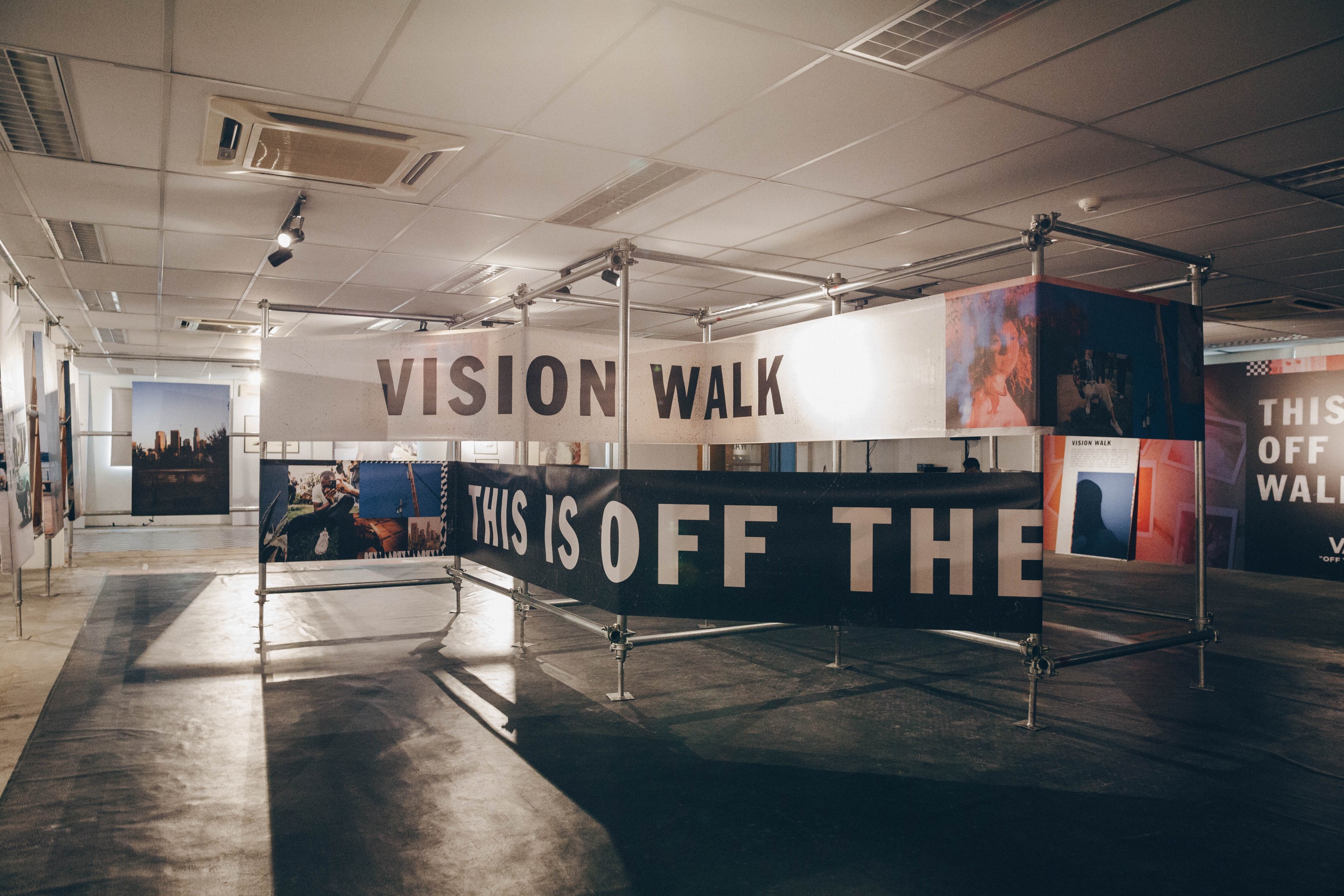 Photography enthusiasts were treated with eye candy from the works of Ajiem Serr who has dwelled in the realm of skateboard photography for the past 13 years. His grit series entitled 'Another Day To The Streets' captures the perseverance of skateboarders in its entirety.
Visitors could also opt to take a stroll along Vision Walk, a photography series which encompasses the works of people who uses photography to find a unique point of view of the world.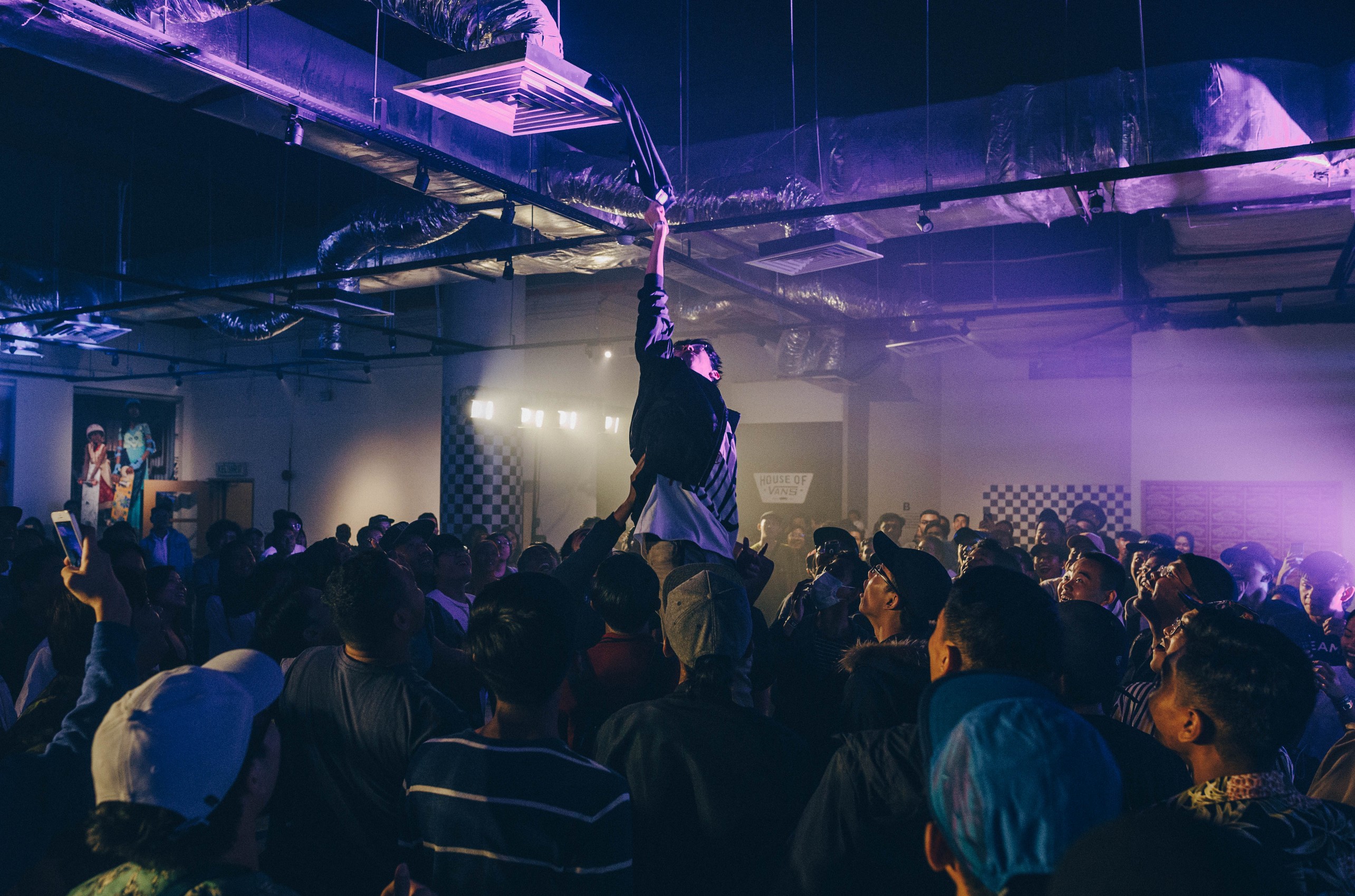 Skateboarders were served with a refreshing perspective on art as illustrator cum designer, Tuck Wai presents skateboarding as a form of martial arts practised by a cult of skeleton monks. Interweaving oriental brush strokes with the skate punk culture of today's generation. House of Vans ended each night with a full-house waiting for a musical climax from the likes of Raising The Bar and Vans Musicians Wanted 2018, that beautifully encompasses what Vans and its associated culture is all about.