Taking Inspiration From The Redback Spider
Continuing on with its 35th birthday bash, G-Shock have announced another collaboration with Sneaker Freaker to produce a fairly stealthy and evil looking G-Shock watch, basing influences from none other than the Australian Redback Spider. The Redback got its name from its distinctive red stripe on its back, and combined with a toxin that liquefies its victim's insides, makes it one of the deadliest spiders this corner of the Earth.  It's only Aussie if it kills you.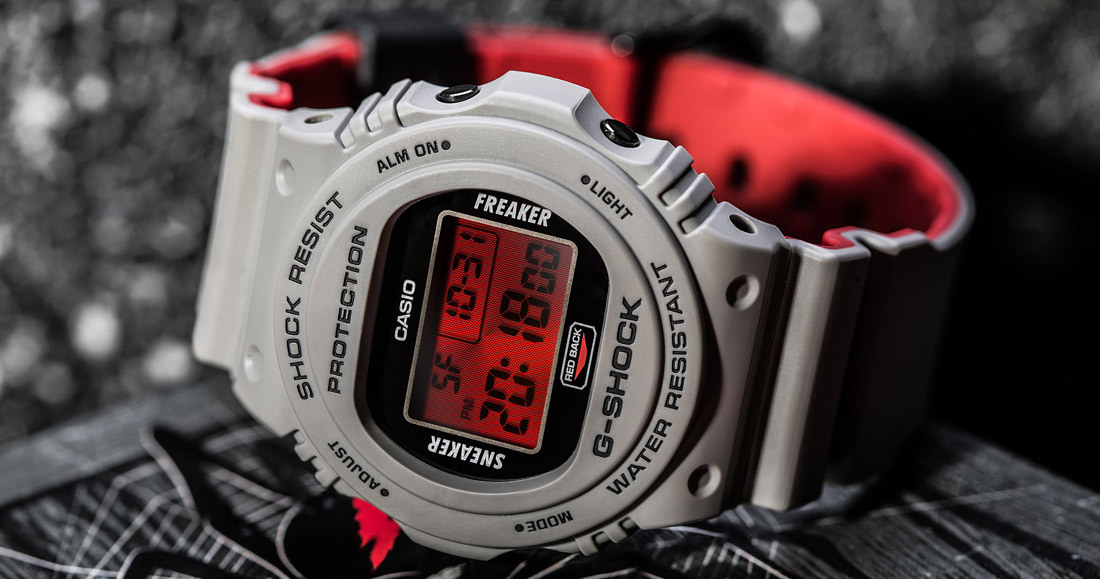 The DW-5700 model is used as the centrepiece of the partnership, reviving a rare red display, otherwise known to fans of G-Shock as the 'Vampire' display. Clasps, branding, and keeper are all in black while 'Sneaker Freaker' branding is juxtaposed on the display. Body and straps are molded from 'Cool Grey' resin, featuring a debossed Sneaker Freaker logo and spindly cobweb design around the clasp adds a subtle thematic touch.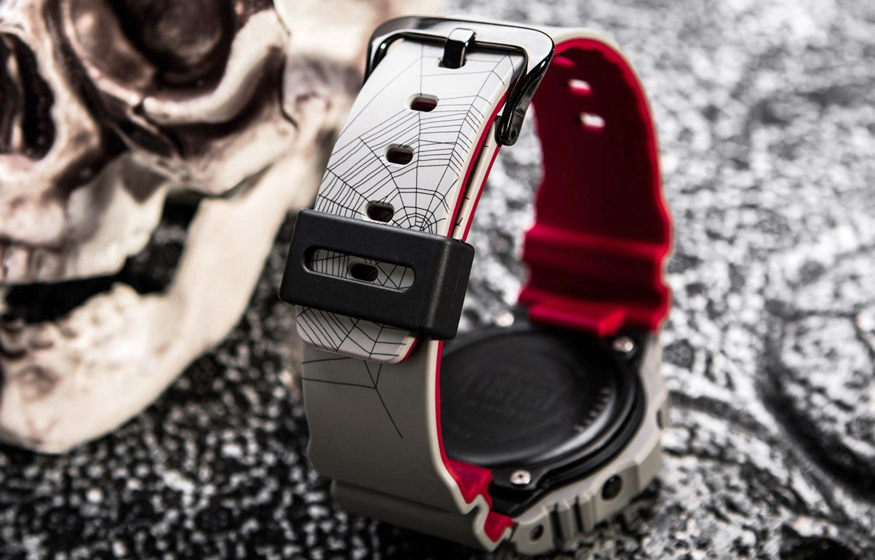 An avid collector of G-shock himself, Sneaker Freaker founder Simon Wood had this to say, "I love nerding out on the details, and those red-faced watches are some of my favourite Gs of all time. When the Redback concept came together, the "Vampire" display just had to happen, but there were several technical hurdles to overcome. This is a highly personal nod to my love of G-SHOCK, and I'm very grateful they allowed me to use the iconic red display."
In addition to that, the collab also tapped up STANCE socks to contribute its ideas for the project.
Going for RM 759, the watch will be available at all G-Factory outlets soon, so keep a lookout.