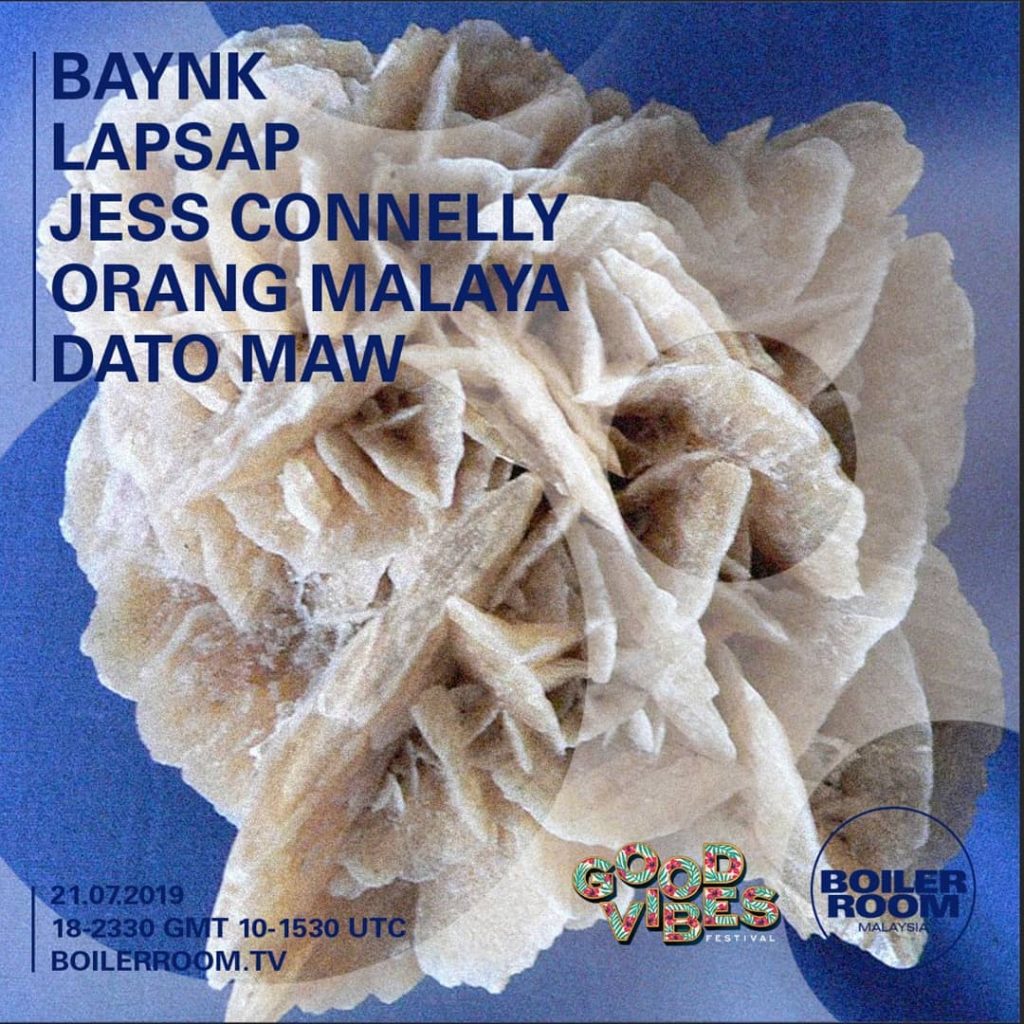 Anyone who's been to a club or is an avid lover of electronic music will probably have heard of Boiler Room, a session whreby DJs come and perform their sets to a livestream audience who can jam to the same beats in real time. Now, the travelling circus lands in Malaysia for the first time, bringing the energy and music that we've all only wished to be present at during their livestreams.
A slew of local artists are on the joint to keep the rhythm going all night, from the likes of OG DJ-ing duo Lapsap, front runner of the Chinese rap scene Dato' Maw, local trap artist Orang Malaya, Irish Filipino singer Jess Connelly, and electronic producer Baynk to round up the whole set. Expect an eclectic range of genres, a lot of hype, and great music all night long.
Boiler Room will take place on the 2nd day (Sunday) of Good Vibes Festival, from 6PM – 11.30PM at Electric Fields.