Written by Aida Rashid
Conceptual albums like Bombay Bicycle Club's So Long See You Tomorrow and Spooky Wet Dreams' Koleksi Dendangan Untuk Masa Hadapan that incorporate a form of consistency from the visuals, the tracks and the execution of the campaign as a whole are diamonds buried deep in the sand in our local music scene. But as analogous is it seems, it is possible to find a diamond after digging through piles and piles of earth, often coming out with music that's not only-driven by a rock solid concept, but also extremely articulate, critical, and polished to a gleaming shine. LUST's full-length album, 'Tekesima' was released 2 weeks ago, and it is nothing short of a gripping work of art.
Basically an elaborate introspection of one's denial towards the end of one's youth period, 'Tekesima' finds itself revolving around the era of globalisation – a world in which the usage of social media has become so integral to our lives, so much so that life is really starting to viscerally emulate that one Black Mirror episode (Nosedive, if you remember).
But most importantly, who are the guys behind LUST? And how come they were able to come up with something so nonchalantly compelling?
An experimental pop group from Kuala Lumpur is no stranger to the scene – in fact far from it. Azfar Abu Bakar, Faris Khairi and Anaqi Jamalludin have been around for awhile even before LUST was formed back in 2013, considering their involvement with other bands previously and concurrently. "I was the stranger in the band. Faris, Anaqi and our ex-drummer Nazrin – they all knew each other and we were all from different bands and at that point we were unsatisfied with our bands' output so that's why we formed LUST – out of our frustrations. So we came together with the goal to make music that we all love together." Azfar said.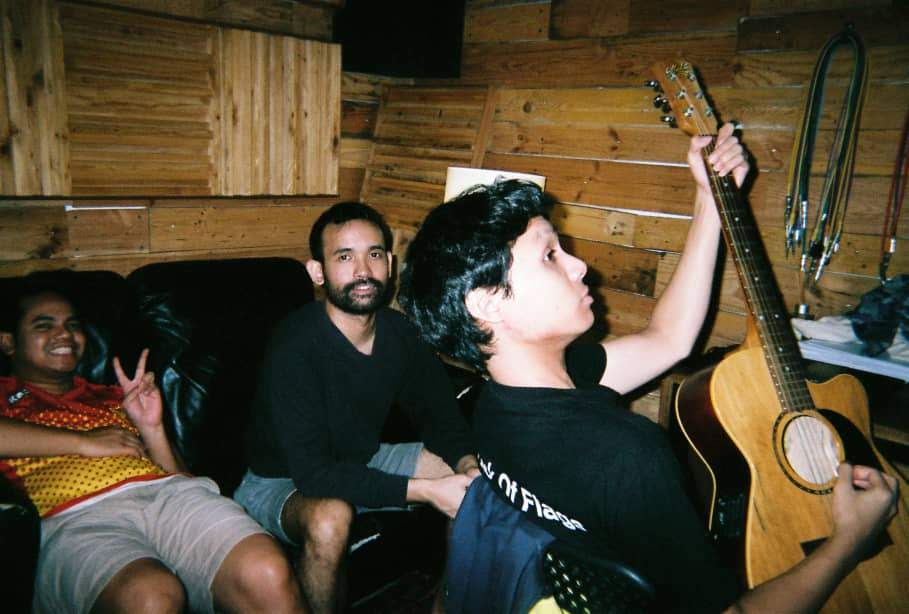 "We didn't really play that many covers, we kinda knew that we wanted to make our own music. After the first session we straight away went to songwriting. We hung out at Azfar's house, we call it 'the sanctuary'. Faris said. "We just wanted to make LUST music right away". Given that fact then, it's no surprise that other than their debut album 'Tekesima', their EP, 'chingichanga' that was out in 2016 is very much refined, despite being extremely underrated, for a debut release.
LUST as a whole, and subsequently 'chingichanga' and 'Tekesima', were therefore born out of a shared vision, pent-up frustrations, and  a common goal. The merge of personalities and differing influences are probably the reason why LUST was never meant to exist in passing.
The sound they bring is a lovechild between Animal Collective, Vampire Weekend's debut era, and Matt & Kim without synthesisers. "The Strokes connected us. We almost always referenced The Strokes, and even more so with 'Tekesima'. But I think moving forward with 'Tekesima', our taste expanded. I remembered Faris was listening to a lot of Animal Collective and Panda Bear, so when he was into it he brought a whole new style of sound to the band, I think that was another common ground when it comes to making 'Tekesima'." With an emphasis on layers in it's song composition and vocal dynamics, they are also a reminiscent of Arcade Fire but with more touch of the DIY element.
Considering the fact that they are individually skillful and talented, also with Azfar having his own project 'Orang' and Faris with 'krooketroupe', it is a wonder on how the band dynamics work and how they handle differences. "I don't remember having such a harsh moment or macam gaduh. There are of course critical fixes but we always find a way to reach a common ground that pleases everyone. For the most part, we do have a lot of overlaps in terms of how we write songs, which I think, if you don't have that you wouldn't be like a band anymore." Having differences isn't inherently a bad thing, because the merging of differences in itself becomes a fresh touch to the identity of the band.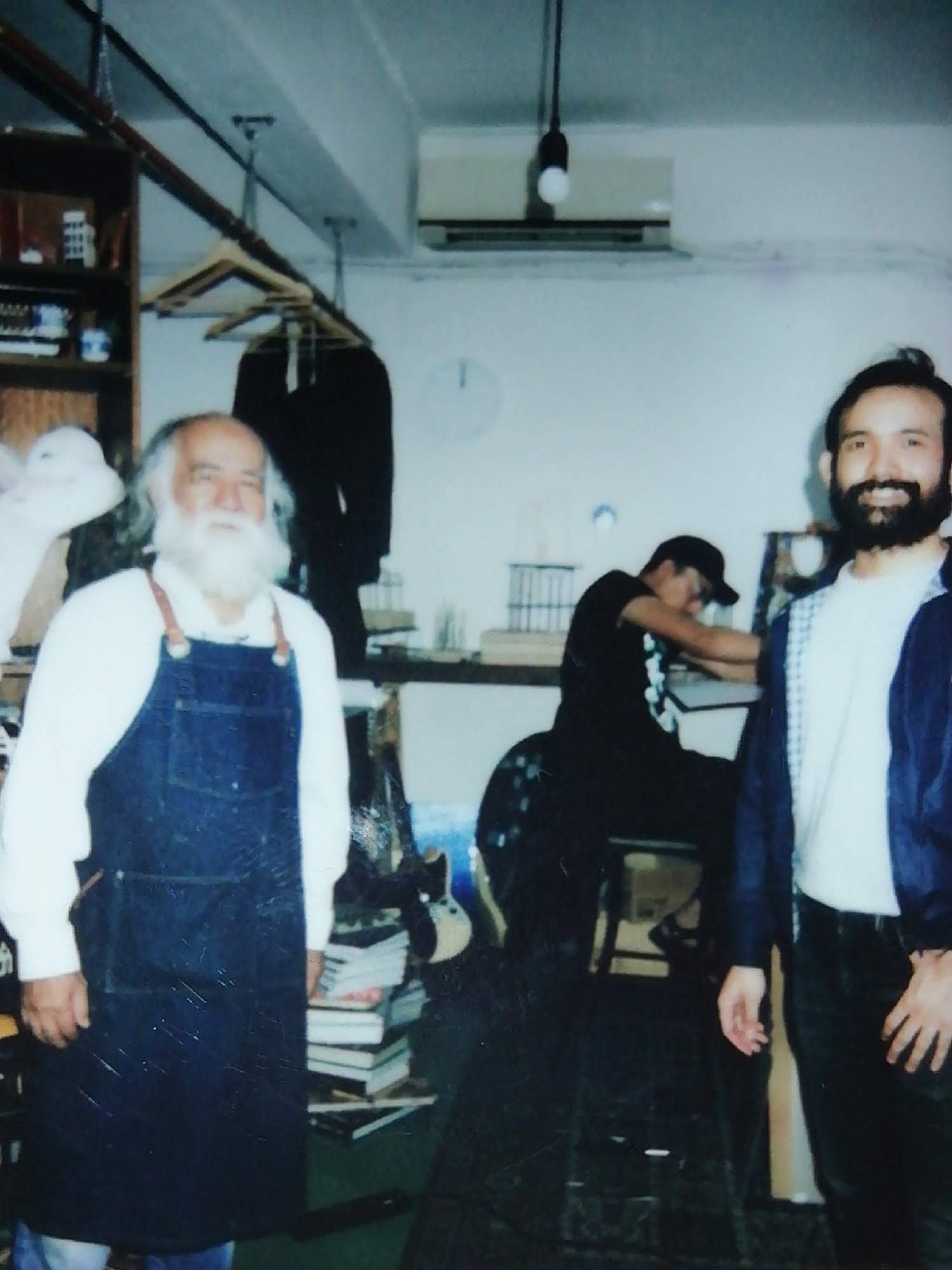 When asked about the process of creating 'Tekesima', it was never about rushing to have new stuff out – instead it was more about having the drive to craft new materials which stemmed from the fatigue of touring and playing the same songs over and over again. "Some of the songs in the new album – we wrote them during our tour in 2016 after we released the EP, like He Said She Said, Like The Back of A Spoon, it was kinda drafty already. But then after we finished our tour and we got kinda tired after playing a lot of shows, so we started to write more songs and I feel like the album came together during that period – like around 2017." Faris explained.
'Tekesima' holds a central voice that falls in between introspection and criticism.  It is an ode to the end of one's youthful days filled with hope, recklessness, and wasted time. It's a white flag raised to the age of modernity and mundanity. It feels like a sudden realisation of the need to self-analyse and change your ways but also be critical about how the world works in ways that is out of our control. 'Tekesima,' which in BM means extremely amazed or stunned to the point of losing one's mind is also self-explanatory in the sense that the album title depicts some sort of element of surprise that has become a vital thing when it comes to everything these days to compensate for the erosion of passion and the prevalence of distractions. But on the other hand, it is also a commentary on how there is a lot of shock value within the digital entertainment – and how we are slowly becoming desensitized consumers.
However, the writing wasn't wholly intentional in staying true to the theme. "I don't think we all wrote the songs like 'oh aku nak buat lagu ni pasal Tekesima'. At the end of the day it's more like a nice coincidence, like when we look back at our songs and our content, it all relates back to this central theme of us being in our late 20s just being kinda like 'wei shit we can't act like fucking teenagers anymore'. I can imagine parents go 'apa ni main gig malam malam'. So all of that, you know, the songs relate to that, it all goes back to the central theme." Azfar said when asked about the central theme of the album. "Reaching 30, still playing in a band, I'm not sure if my mom is proud of me, I think I should be working at an office." Faris added.
The lyrics in this album are cryptic at most, but that only means it could be interpreted in whatever way the listener likes. It sort of allows the listener to insert in whatever context they feel is relevant to the songs. It also feels like having multiple voices of reason within a single narrative, and throughout the album they managed to maintain that particular coherence within the writing. Even though the tracks may be unconventionally styled in the sense that they don't really follow the normal pop song-arrangement, they are no less enthralling and catchy.  
The prelude 'For U I Will' includes a short conversation in the beginning, which sounds very much like a first date-kind of exchange – a rather simple replacement of the typical voicemail recordings. Seamlessly followed by 'He Said She Said', one of the earlier tracks of 'Tekesima' ever written. Keeping up the momentum from the prelude, it is more like an anthem filled with pent-up rage — 'Down to the pit we go, no!'. 'Desire' feels very much like a paradox, in the sense that LUST by definition is heavily tied to wanting to follow your own desire. So the line 'throw another brick at your desire' gives off that self-deprecation energy, blaming our own self for easily being sucked into the whirlpool of diversions that lure is away from what we're meant to focus on.
Left to right: Shuhusna and Sasha Ningkan
'U I Adore' features Malaysian indie sweethearts Shuhusna of Shuuna and singer-songwriter Sasha Ningkan, which undeniably adds grace onto the track. The song also feels like a change in sound for LUST as it's more laid back and it's a more story-like song with less conflicting lines of thought. You could also hear a reminiscent of Faris' solo project, krooketroupe in the song. '21st Century Spy' channels strong 'You Only Live Once' by The Strokes vibes; calmly rebellious and unapologetic while at it. 'Good To Know' just feels like the peak of the consistency they carry throughout the album, it is easily that one song that's the most apt in describing the album as a whole.
Azfar's personal favourite is the 11th track of the album, Introspektiv. "I like the bounciness of the song. If people listened to 'chingichanga' I don't think they would expect anything like Introspektiv from us." Faris on the other hand, favours Tekesima the most. "Mine is Tekesima, because I feel like it's something that is way beyond what we normally do as a band. I had that idea from Cocteau Twins actually, I wanted it to be atmospheric with one swing guitar rather than make it sound like a rock band kinda thing, so it's more of the concept of layers."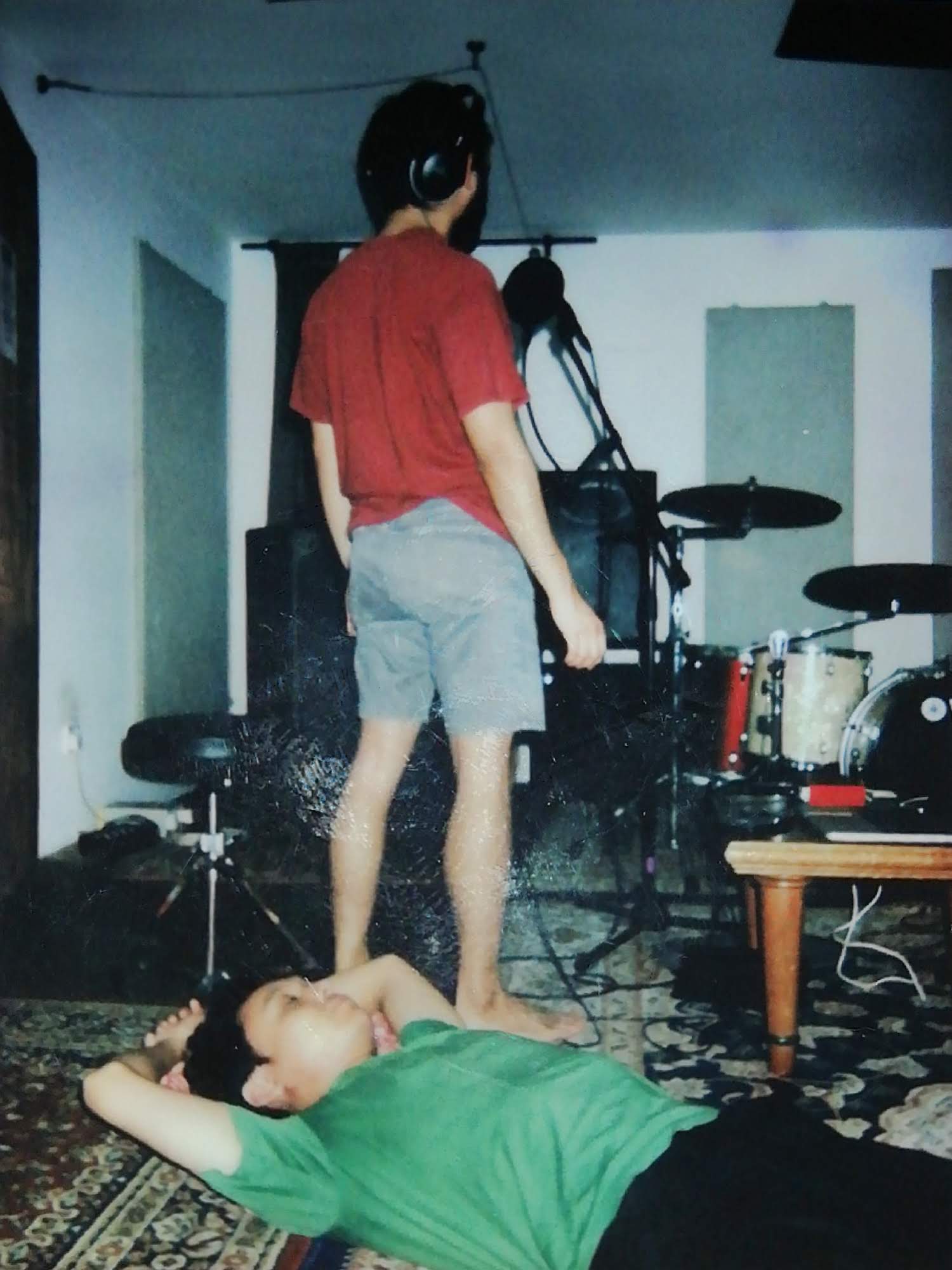 What is extremely intriguing about this record and LUST in essence, is the element of anonymity it possesses. If listeners never looked deeper into the band, LUST would remain as a modern mystery to them. Even after about 6 years of being around, their social media presence hasn't been anything vigorous – no pictures of band members or band performances, aside from their recent 'Tekesima' campaign. But despite that, they have managed to maintain a certain following. "For me I kinda like being anonymous, like I prefer the entity of the band to shine rather than the people behind it. I feel like we're very introverted, we can't be like full-on rockstars, have a photoshoot and wear all black." Faris explained when asked if the sense of anonymity was ever intentional. "But also I think, naturally us as people, us as social media users, we're not very out there. It's not intentional as in like 'oh let's make it all mysterious'. It's jus like, that's how we are as people." Azfar added.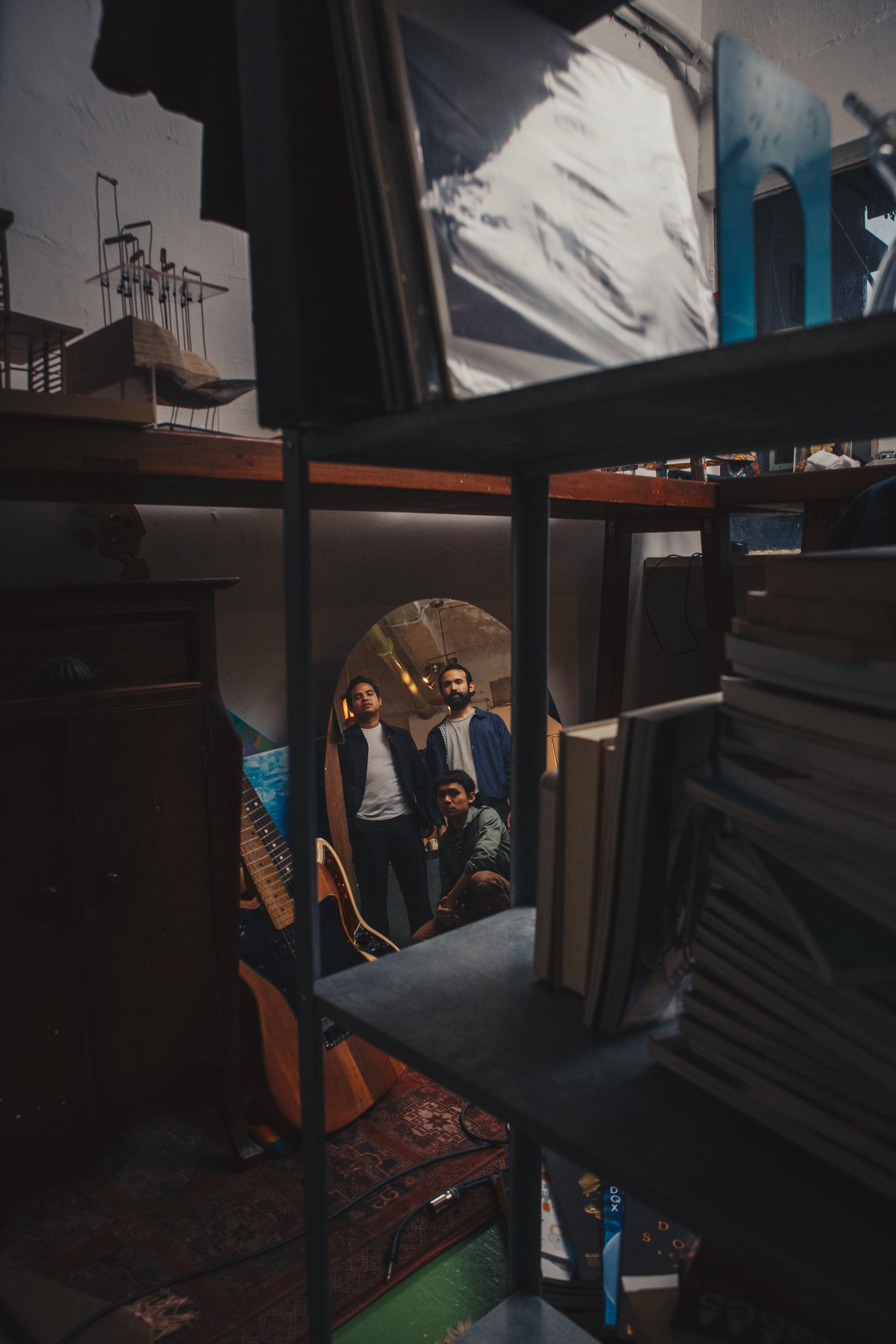 LUST has set a high standard for the local independent scene with the thorough execution of 'Tekesima'. They have struck a great balance between fleshing out the concept they had in mind to the fullest and also ensuring the quality in production of the tracks. The mature lyricism, the unconventionality in the songwriting, and the consistency of the album have also managed to strengthen the character of the album.
anthony fantano listens to LUST?! pic.twitter.com/Lbhw3N4OIZ

— cool_carrot123 (@cool_carrot123) April 4, 2019
Maybe with 'Tekesima', it is a stepping stone towards the acceptance and the celebration of obscurity. But all in all and most importantly, it serves as a reminder of what the local industry is capable of. The fact that LUST was recognised by Anthony Fantano of The Needle Drop, it is no surprise that they are polished and ready for the international market — and we are here to proudly witness it.