Now's Your Chance
The first ACRONYM Presto blew the model into outright fame after being relatively clouded by other silhouettes before this, and subsequently become the word frequently spitted out by sneakerheads in the scene, and for good reason too. The T-shirt for shoes get a techwear upgrade by way of bold use of neon colours, offset with darker tones and offered an olive counterpart to balance out the bright hues. Cutting was increase to the mid, and a zip was added onto the medial portion as well as extra pull tabs on the tongue, rounding out the enhancements added to the shoe in Errolson Hugh's vision.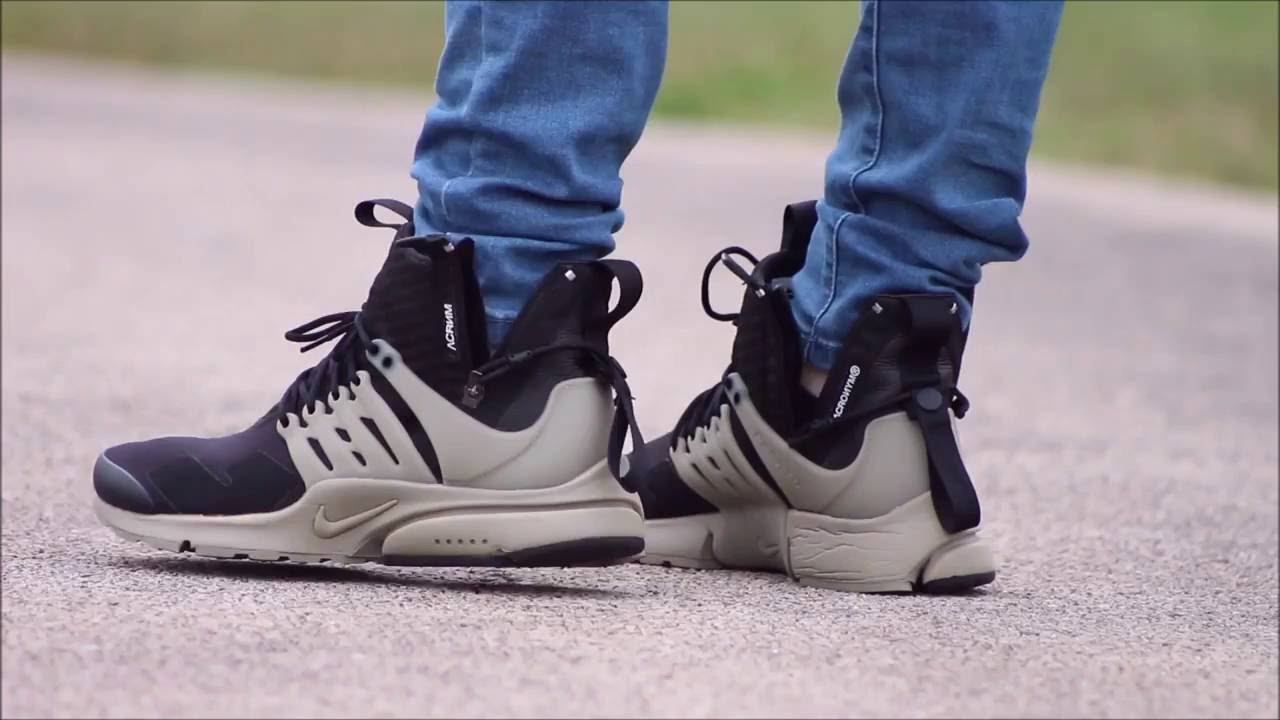 Acronym Presto Mid V1 in Olive
Of course, since the shoe looked damn good, people were quick to smother all over it and depleting it for the rest of us, but not to worry. The sequel is here, and it's brighter than ever (pun intended).
The v2 retains all the same physical aesthetics as the first version, with only the palette given a change that adds an extra whiff of glitch into its design. Namely, the 'A' print previously found on the ACRONYM Nike Vapormax makes its comeback on the cage and front mudguard of one of the colourways, whereas elephant print that's just a 3 As stylized and copied takes centre stage on the other two colourways.
Errolson offers three levels of boldness that you can go for, ranging from a black iteration, to one with 'Volt' colours on the sock, to a complete burst of the primary colour wheel with more 'in your face' patterns than the eye can comprehend. Overall, more in your face compared to the first one, but being emboldened with a little bit of extra never hurt anyone.
While there are no prices as of yet, the shoe will most probably retail at a cool price tag of RM850, and triple that on the resell market. So mark down the dates for Thursday, 20 September at 9am for your chance to cop your next pair of heat on Nike.com.