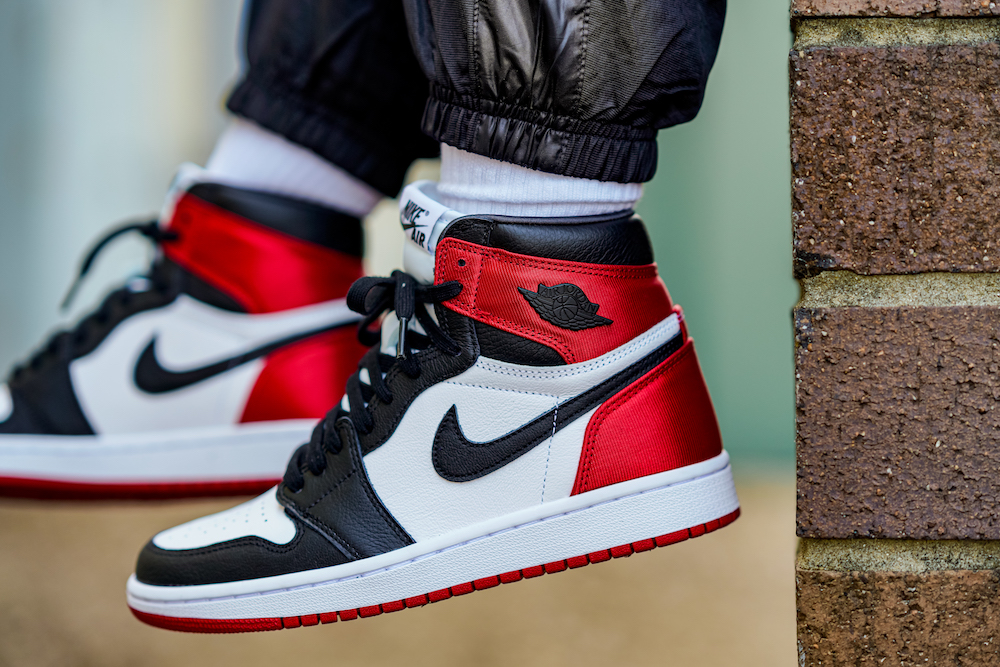 UPDATE 28/8/19: The shoe has been postponed again to 30/8/19.
UPDATE: The shoe's release date has been postponed to 28/8/19.
It's no surprise that the Air Jordan 1 "Satin Black Toe" is on track to become one of the most hotly anticipated shoes of the summer. It is as rare as it gets for an OG-colour makeup too, with the first release launched in 1985, and the last one in 2016. Given the number of releases, the hype is pretty self explanatory. Let's get down to the details.
Much like the "Satin SBBs" of before, this version substitutes leather for the aforementioned material in its namesake. The wings logo too is a stitched on jeweled version, making do without the debossed one usually seen on other models, while the rest is relatively untouched to retain its aesthetic, which we've no complaints whatsoever.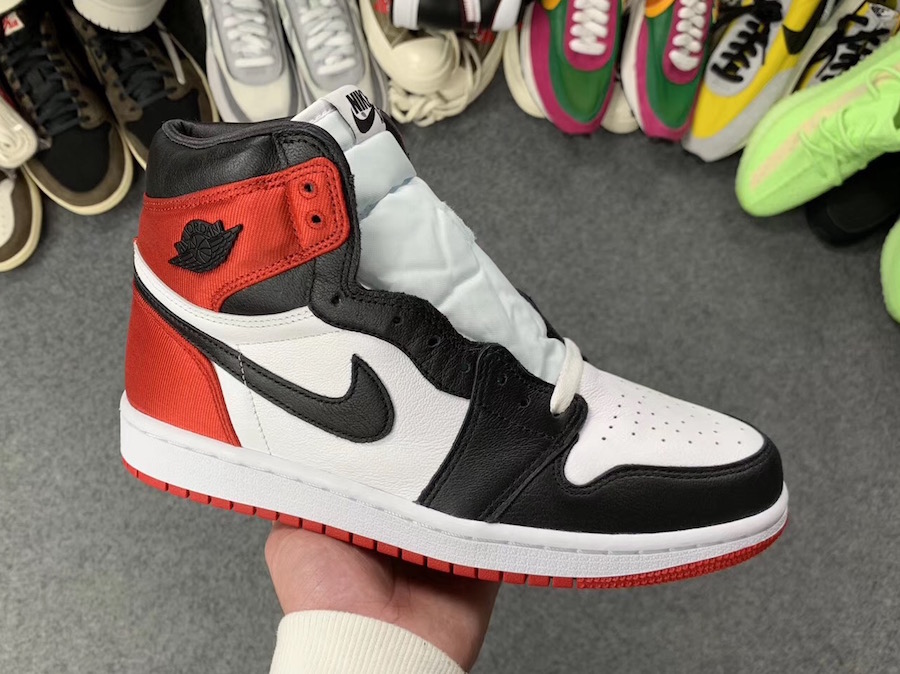 As these are a women's release, do consider going one and a half size up if you want to purchase. Retailing at RM 649, the shoe will be available on SNKRS Malaysia this Saturday, 17/8 at 10am. Best get yourself ready on Saturday.