Yesterday, Against Lab announced that they will be collaborating with Common Narratives to release a limited amount of customised sneakers that were individually hand-dyed.
The "Popsicle" colourway is achieved by dipping the shoe in rubberized crackled paint and then left to dry before dying it in a two-toned styled dye. The laces are changed to paracord laces which include customizable letter cubes and fastener as the lacing system.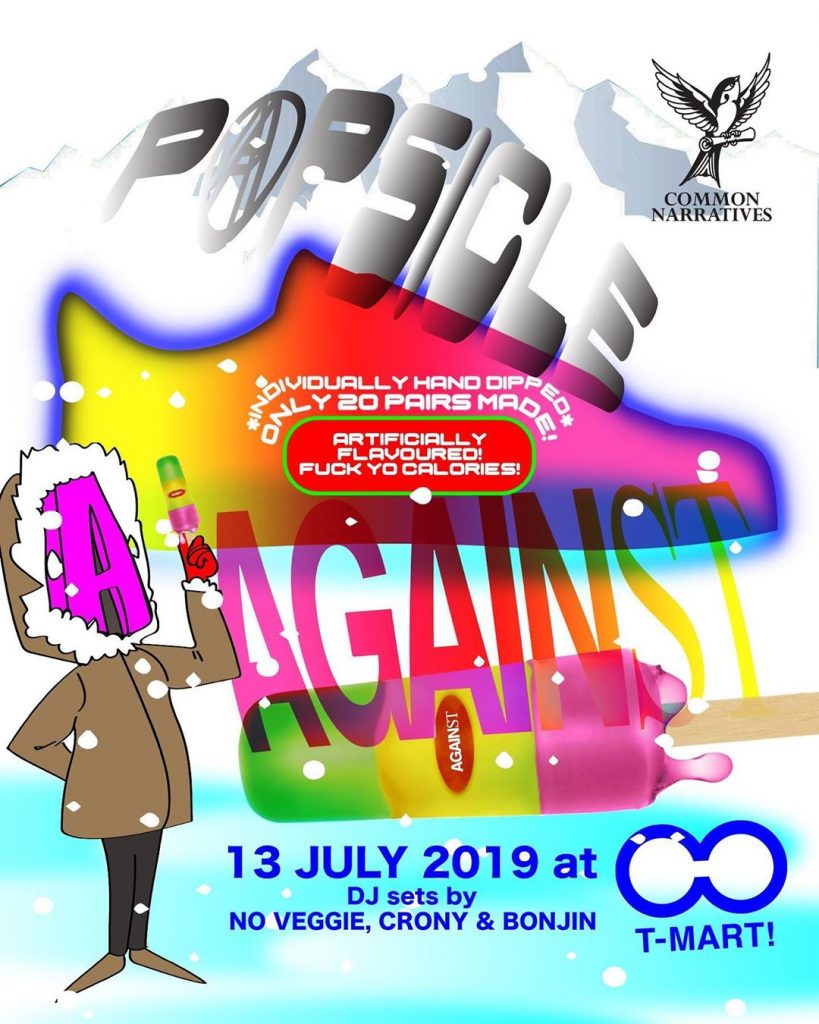 Customers who purchase the shoes are able to customise the letter cubes as well.
The Popsicle pop-up is happening tomorrow at Transit KL from 7PM onwards.