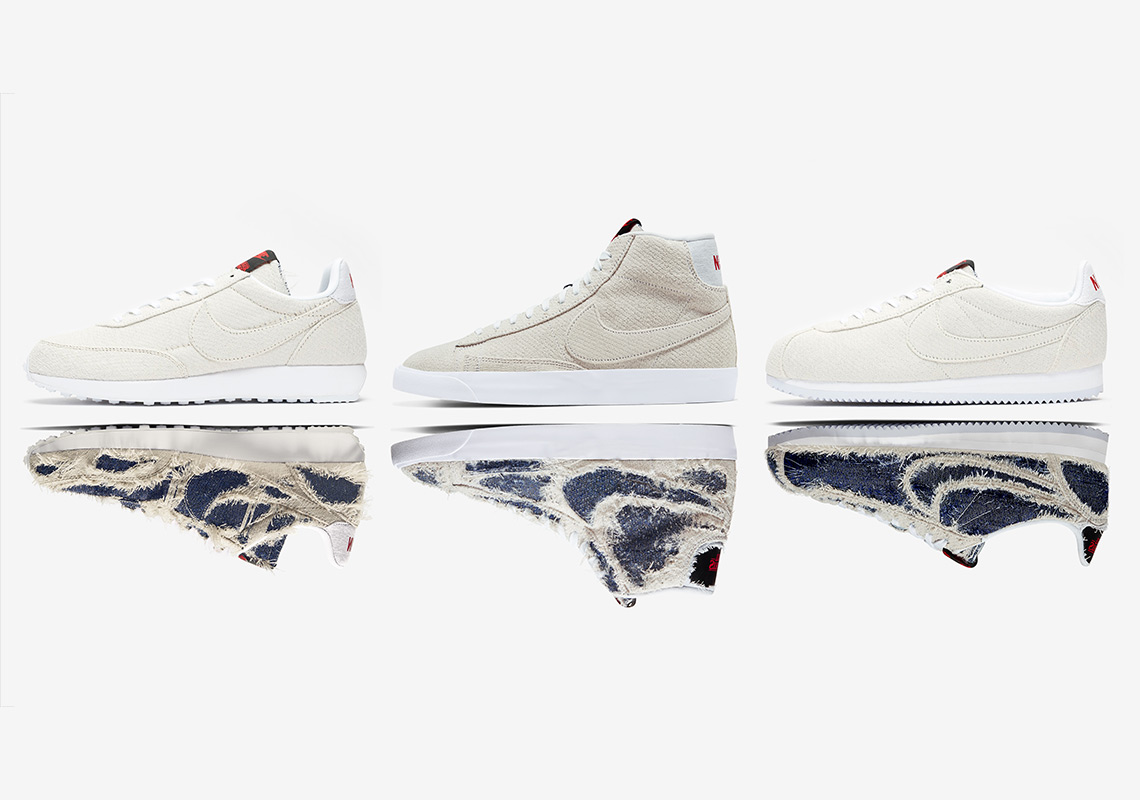 After the last 2 of releases which depicted an original colour pack and a reiteration of Hawkins High school colours, Stranger Things is back with a more conceptual outlook than before.
Introducing then, the "Upside Down" pack, featuring three heritage models that adorn a double layer construction which peels away through rough wear and tear to reveal another layer underneath of blue. The Tailwind, Blazer, and Cortez are the chosen models for this iteration, with all of them having been covered with a off white upper that frays into navy blue, signifying the underworld.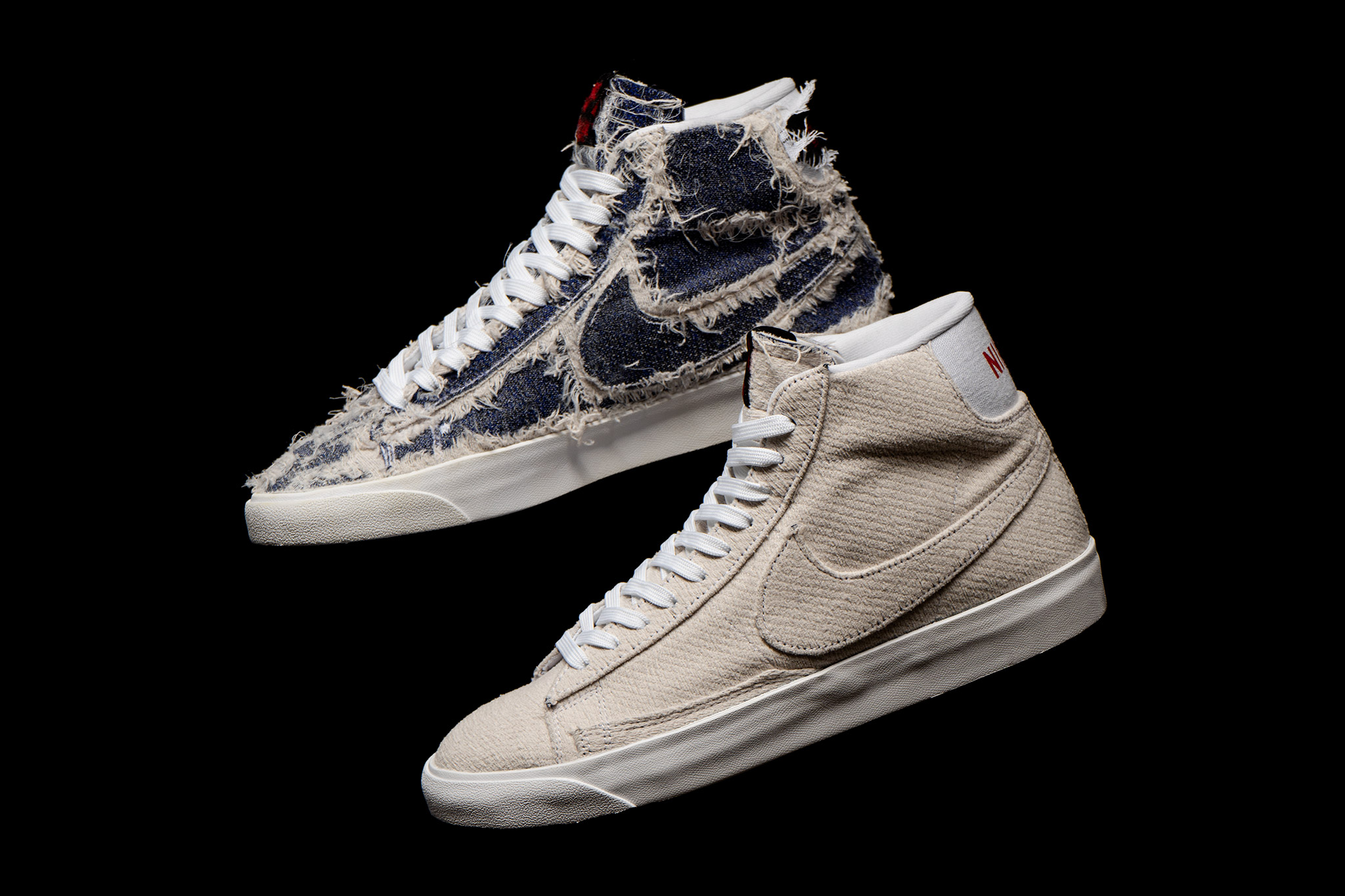 All three are still on a full size run for a price of RM 495 on Nike.com, so best proclaim your fandom now before everyone else gets on the hype.