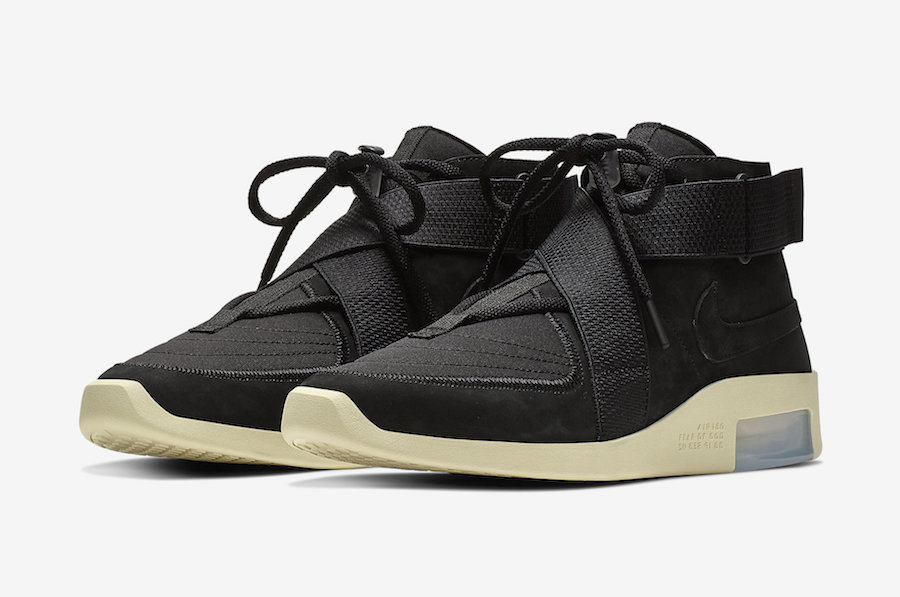 If you missed out on the first drop of the Nike Air Fear Of God Raid, here's another chance at copping the black version, and what we'd argue is the better looking colourway compared to the first one.
To recap, the Fear Of God Raid is Jerry's iteration of the Nike Air Raid of yesteryears, following his amazement at the model when he first saw it in high school. The story has now come full circle, as he's designed his own take on the model, resulting in a shoe that retains all the right elements of the Raid while remaining distinctively Fear Of God.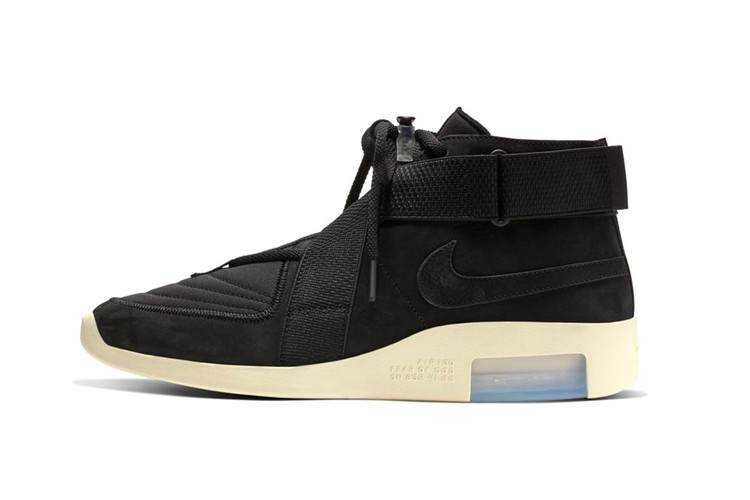 The colour pallette is now changed, featuring a deep black upper on all aspects of the shoe, countered by a much more vintage looking cream midsole that hits all of the right points. We'd wager this will be the more popular one when it drops.
Speaking of which, this black iteration will be releasing on the 17th of May, 2019, only at Nike.com alongside other FOG apparel. Best be copping.