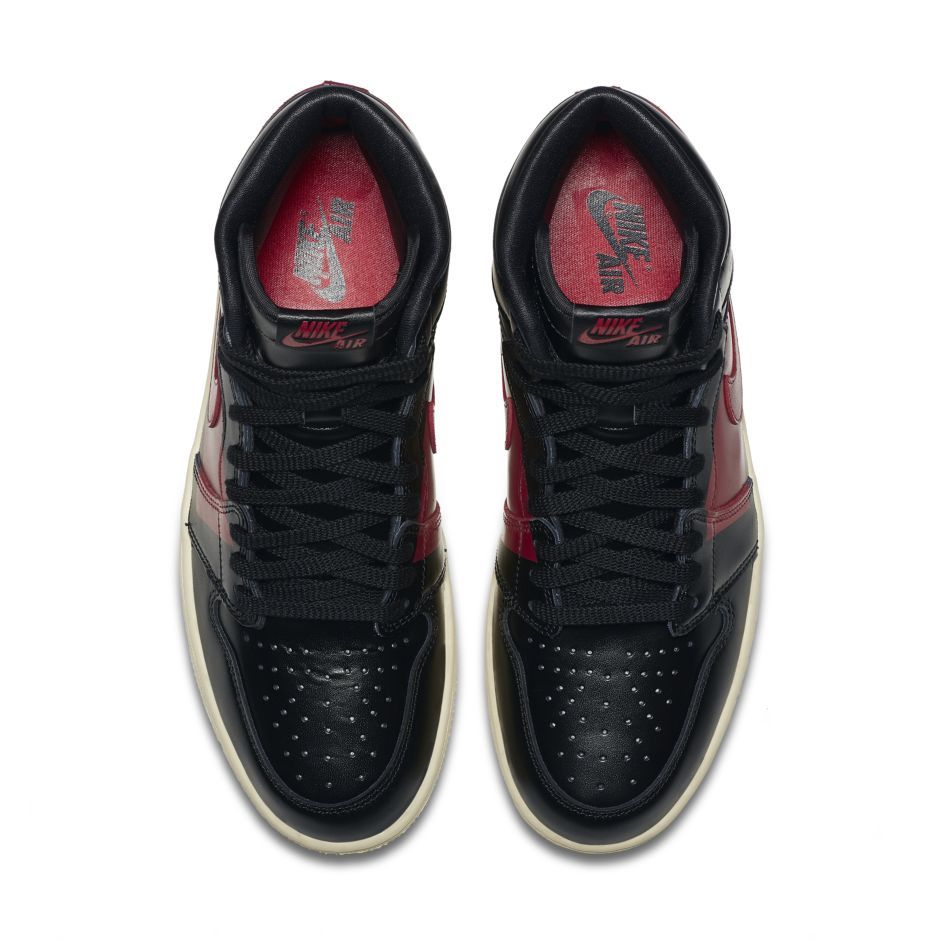 There has been some talk as to what Jordan brand were thinking when they came up with this colourway, a supposedly high fashion inspired take on the famed "Banned" colour of the Air Jordan 1, and opinions are quite split. Let's talk backstory first.
The "Banned" story is extremely well known; every time Michael Jordan laced up the infamous Black/Red colourway, Nike would be hit with a substantial fine, and Nike would pick up the tab every single time. This was seen by many as an act of rebellion, and the "Couture" embodies this spirit visually with the striking red bar covering the Swoosh logo. The premise then, can be taken as aforementioned, a big fuck you to the NBA that rose above to become a sneaker icon despite the league's inherent prohibition. Or it could be that the design was taken in inspiration to the high fashion realms, as observed by the use of un-tumbled leather.
Apart from the apparent red stripe, the shoe is clad in all-black, finished with a cream midsole to accentuate a vintage look. Regardless whether it is a reiteration of the story or an inspiration from high fashion, on the right outfit, the shoe pulls off overstatement with relative understatement. Another Jordan Easter Egg is the choice of materials, or rather, the thought behind it. Jordan Brand claims that the overall look of it was inspired by the craftsmanship behind luxury Italian sports cars, which happens to be another hobby of the man himself who liked to collect said sports cars. Not exactly pertinent information, but a nice touch nonetheless.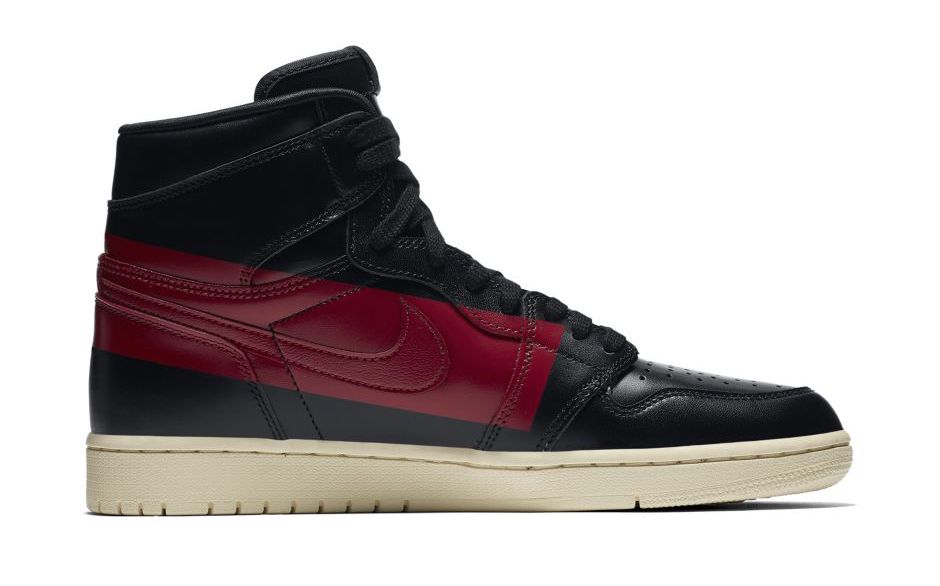 The Air Jordan 1 "Defiant Couture" releases on the 15th of March, Friday, for an approximate price of RM 609. Sacrilege, or a new way forward?