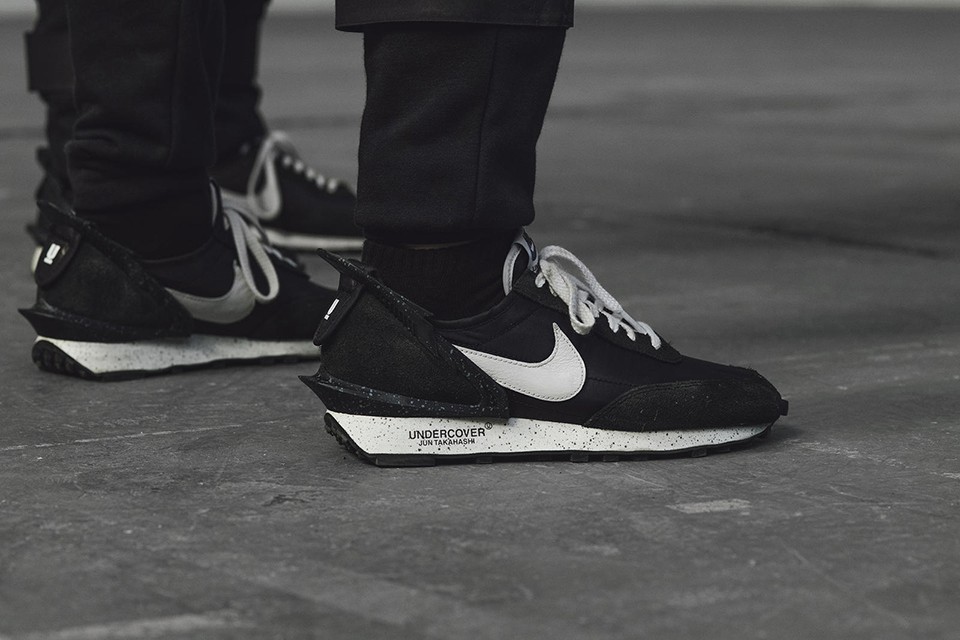 Sacai retro too wild for you, but still want a collab model that'll turn heads? Maybe Undercover's Jun Takahashi may have something for you with his iteration of the Daybreak.
Taking the classic Nike runner of the 80s, the silhouette's simple construction and no nonsense styling makes it the ideal canvas for some physical modifications ala A Cold Wall*, featuring an aggressively designed heel clip that looks almost shark like, just to accentuate what the brand is all about. Other details include an underside heel tab with Undercover's logo emblazoned on it. The midsole is also speckled for extra effect, and Undercover lettering is present on the lateral heel portion. Apart from that, everything else is relatively untouched, from the nylon and mesh construction to the foam midsole, to the genre defining waffle outsole.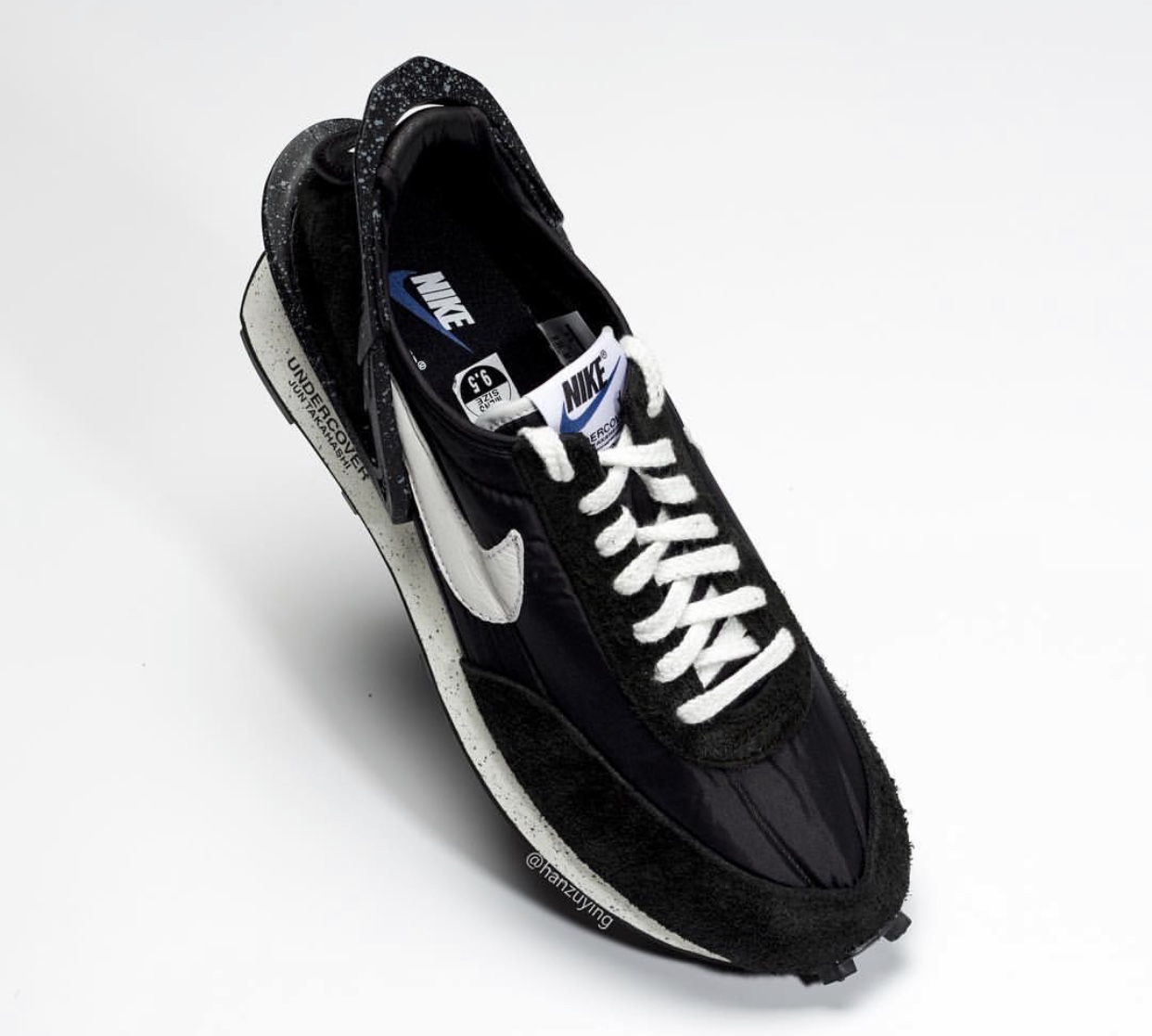 2 colours are coming here to Malaysia; a blue variant and a staple black model, ensuring matchability with whatever outfit you can throw on.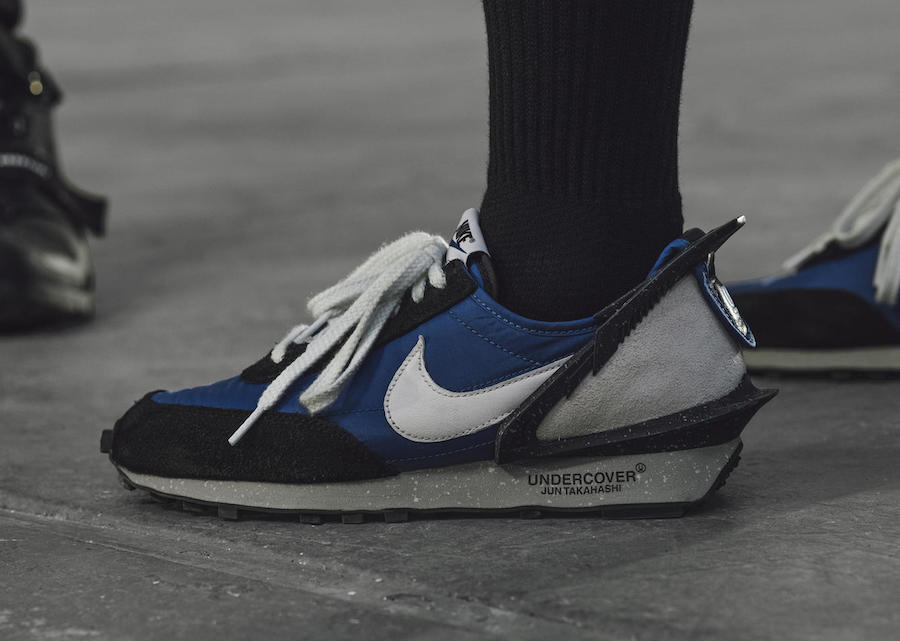 The Nike X Undercover Daybreak releases on the 7th of June on Nike.com for a price of approximately RM 649.