Half Gold and Half Silver
In the midst of all the furor of the hype, we tend to miss out on several GR pairs that aren't paid attention to because it's not "hype." This upcoming Air Max 97 from the Swoosh we think, fits this category very well.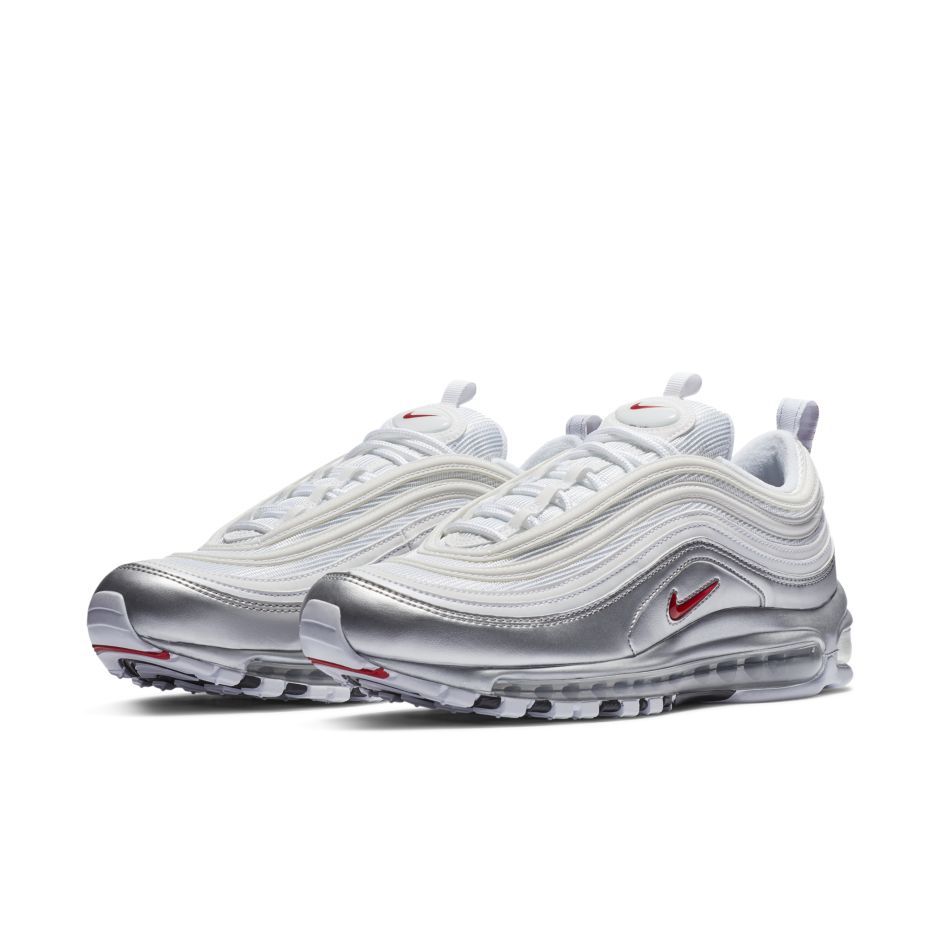 Known colourways of the Air Max 97 has always been the coveted 'Silver Bullet' and 'Gold Bullet,' monikers taken from a very fast look even when stationary. Of course, this is as such because inspirations were heavily drawn from the 'Shinkansen,' or bullet trains in Japan. While the 'Silver' and 'Gold' Bullets had a full metallic upper, this iteration sees only the mudguard get colourised with the remaining portions coloured in black.
It's an interesting take on two classic colourways, providing enough of a twist without completely distorting its image that makes clothing transitions that much easier with a black top. It's a safe choice for when you still want to rep the OG colours while still maintaining some form of versatility when it comes to matching clothes. A white top is also available for the 'Silver Bullet' colourway.
The Air Max 97 QS drops for RM735 at Nike.com on the 9th of November, 2017. Maybe it's time to buy yourself something that you like instead of following the hype.