ARE YOU READY KIDS?
Nickelodeon holds a lot of sentimental value for most of us kids who were born before the turn of the millennium, having supplied us with hits such as Hey Arnold!, Catdog, Fairly Odd Parents, Danny Phantom, Rugrats, and All That, but I digress.
But one that practically made Nickelodeon and also one of the biggest reasons to go on the channel was to see a small yellow sponge and a pink star frolick around in the ocean, annoying their bipedal octopus neighbour in the process for the majority of the time.
The characters of Spongebob make their way unto the Kyries as part of an official collaboration, utilising the 2s and 5s representing Mr. Krabs, Spongebob, Squidward and Patrick. For some odd reason, Sandy is not included in the release pack.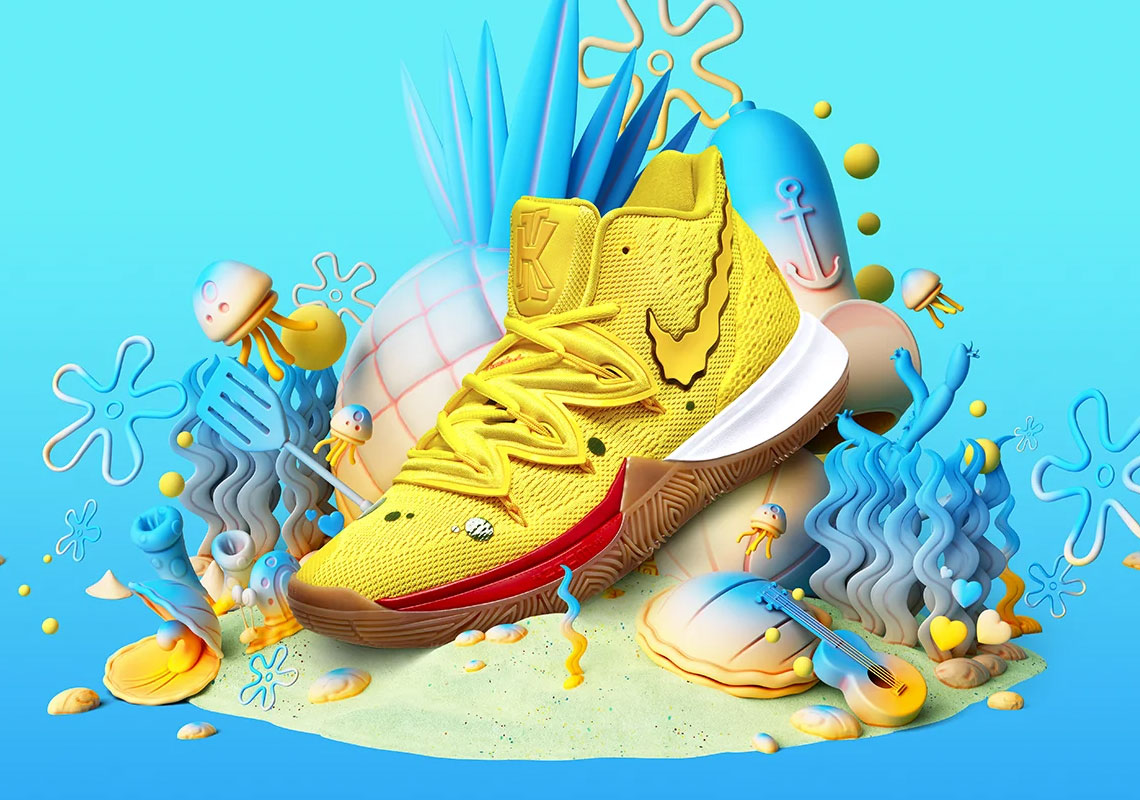 The shoes stay true to the core concepts of each character, with colours, material, and motifs reflecting the character as closely as possible. For example, the Spongebob model incorporates the palette found on his usual outfit, including a yellow upper replete with holes, red highlights on a white midsole, finished with a gum outsole. The Swoosh on the lateral side has been made wiggly to mirror Spongebob's personality to great effect.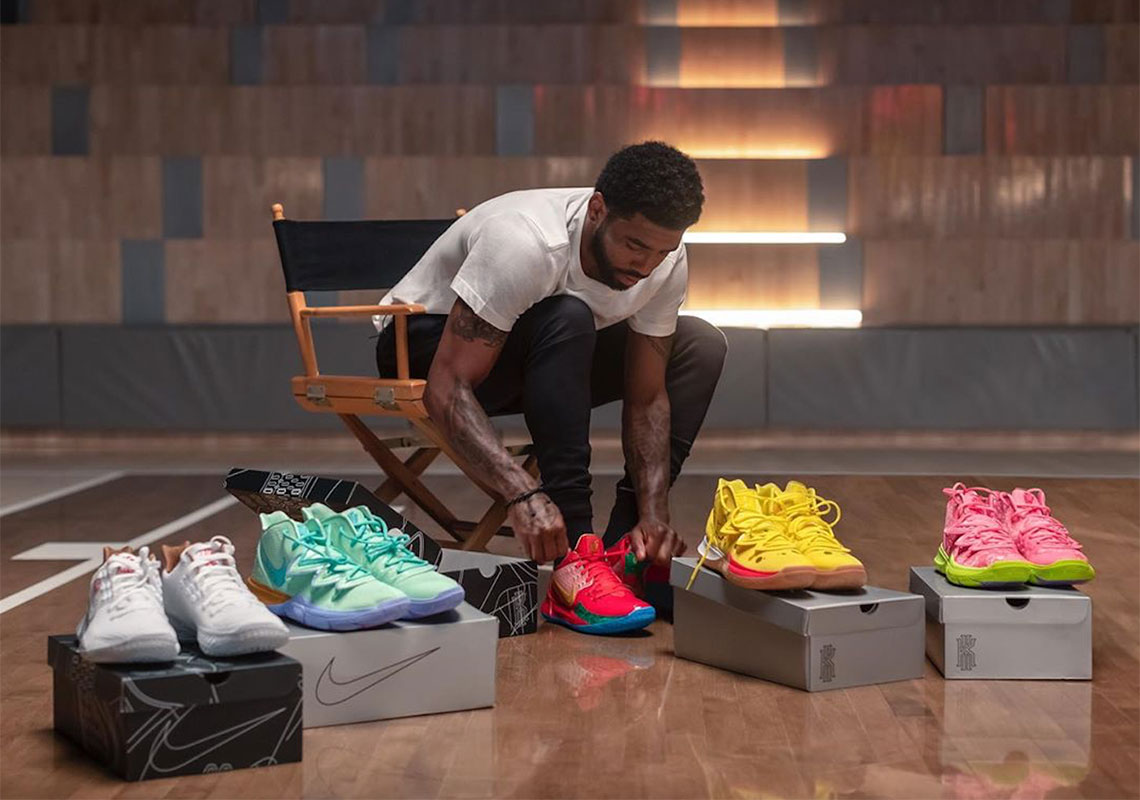 Releasing on the 17th of August, the Kyrie X Spongebob Squarepants pack retails for RM 535 for the Kyrie 5 and RM 495 for the Kyrie 2 models and will be available to purchase on Nike.com. Will you be copping the whole collection?