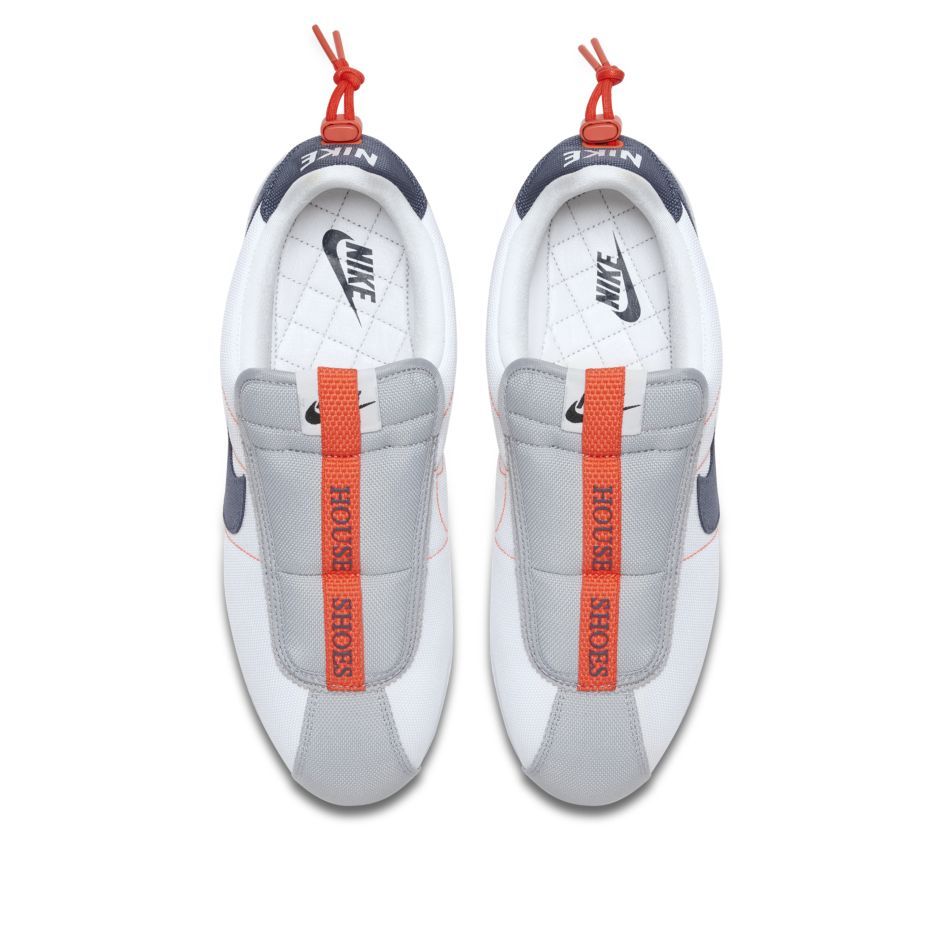 The Cortez has a rich history behind it. While not only holding the title of the world's first modern running shoe, the silhouette too has significant cultural impact amongst African American communities in Los Angeles, specifically around the Compton region, and it's only fitting that Rap King Kendrick Lamar befits the legacy of the shoe.
While previously having released two hotly contested shoes in the form of the "DAMN." Cortez, and the "Kung-Fu Kenny" editions, Lamar presents a more relaxed, stripped down version of the Cortez which admittedly, is a bit of an acquired taste. The Basic Slip rids itself of the laces, instead replacing it with an oversized tongue with a drawstring on the heel tab. Canvas makes the upper, in simple colours, white top, blue swoosh, with orange stitching and highlights. The shoe is finished with "House Shoes" stitched on a grey tongue. A tip is printed inside the shoe collar, advising wearers that the shoe looks best with shorts and tall socks. Neat stuff.
Compared to the previous two releases, this is a bold reinterpretation from a different angle. It takes out any of the street readiness that the other two possessed, and instead tones it down to be a more domesticated shoe. Kind of like as it say, house shoes. A pretty cool concept in our opinion.
The Cortez Basic Slip Retails for RM 358 ringgit and releases this Sunday at Nike.com. Will you be adding these to the collection?