UPDATE: The Cactus Plant Flea Market X Nike Vapormax 2 is delayed to 24th of May, 2019.
2019's Most Hype Collab Yet Is Coming To Our Shores
I'm sure many of you have heard of Cactus Plant Flea Market, who have practically rose to fame as the likes of N.E.R.D, Kid Cudi, and Kanye have all collaborated with them to produce Coachella specific merch and several other collections, effectively putting it at the front of the 2019 hype train.
But the hottest collaboration yet comes in the form of a very unlikely silhouette, more specifically, the Vapormax 2, and CPFM's take on it proves to be the brand's most unique piece to date.
First impressions look to be a bit of a DIY, handmade project, and you'd be right, as the whole expression of the shoe bases itself on indescribable human quality, which is extremely contrasting from the very technical and technologically advanced Vapormax 2. Let's start with the most obvious one of all, the bright green garden wiring in the form of a swoosh. Oddly enough, this extra detail does not mirror, rather the swoosh runs parallel, meaning that it is present on the medial side and lateral side of both pairs.
Flanking the sides are 3D printed lettering, spelling out 'JUST DO IT,' while CPFM's signature double eyed smiley face presents itself on the heel counter in yellow, overlaying a dark green upper. The bubbles get a gradient red to translucent black, and green trail laces finish up the silhouette.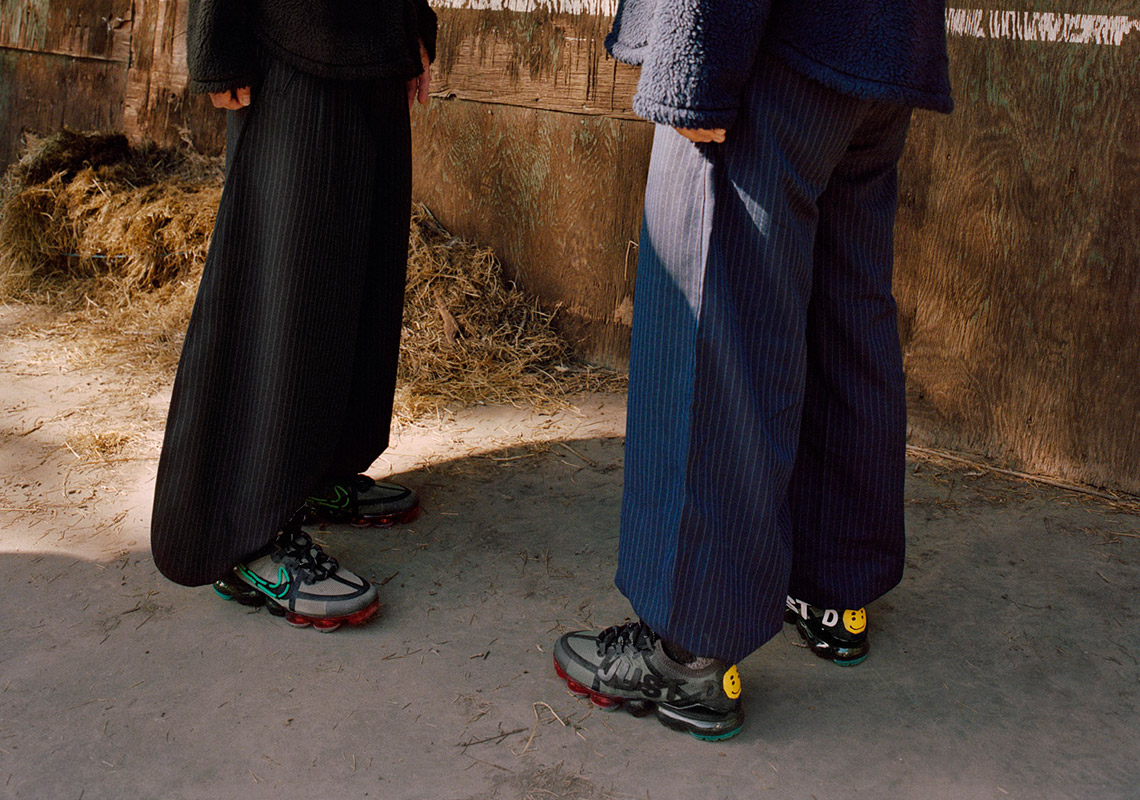 While no prices are revealed yet, it is estimated that the shoe will come in at a price of approximately RM 1040. Watch out for the drop date on 14th May, 2019 at Nike.com.