Author: Nabil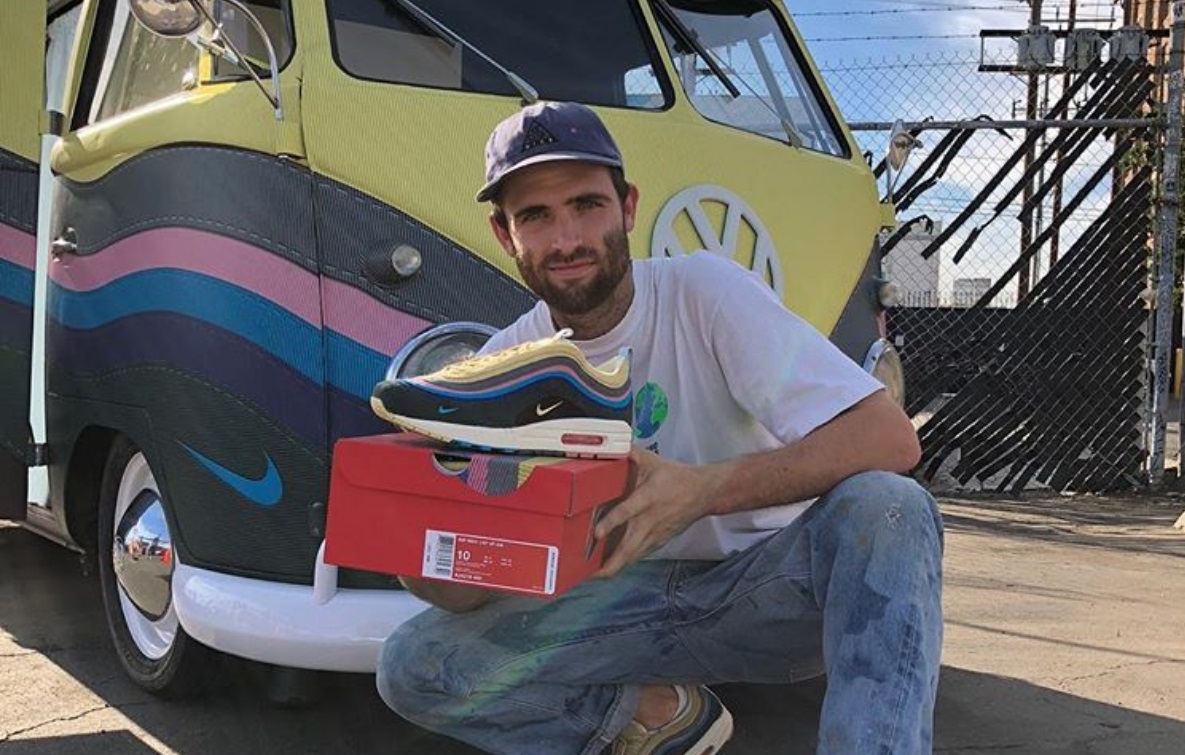 By now, you will have heard somewhat of a hybrid Air Max design covered with corduroy, coloured in pastel shades, circulating its way around the internet and giving everyone who has a little bit of knowledge about sneakers a huge orgasm over it.
Sean Wotherspoon's Air Max 97/1 has taken the world by storm when it was released a week back, with online raffles from every sneaker shop being overloaded and massive crowds gathering for the physical ones. It's probably Nike's worst kept secret to date – having had a private launch in the US back in November at Wotherspoon's own store, in Richmond and Los Angeles (of which only a 1000 pairs were sold), the shoe started getting traction as more people were wowed by its unconventional pairing (Air Max 97 upper combined with the Air Max 1 sole) and even more unconventional choice of materials. The shoe then, is a homage to 1980s culture, specifically the vintage hats that Nike was selling at the time.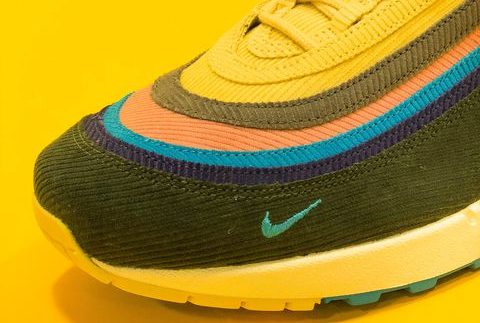 Obviously, one of the main highlights of the shoe is the material: Corduroy. Reason for this is that corduroy is much like jeans, it gets better with age. The material fades beautifully over time, and with it, adds more and more character to the shoe with every blemish and scratch present on it.

Why mere mortals like you and I are never ever going to get it at retail price, so we ask: Is the resell price a justifiable dent to our wallets?
Reception of the silhouette was particularly massive here in Malaysia, following raffles from the likes of Hundred%, Sole What, JD Sports and on Nike's online store, collecting over thousands of entries but only a handful of winners, much to the chagrin of everyone else. The market rate for a pair of these throwbacks go for around RM 2000 average, a pricey step up from the RM 629 retail price, but then again, not many shoes are like the Air Max 97/1.
Nike's own attempt at mixing and matching different air soles to different air silhouettes have honestly been a tad bit weird (see Vapormax 97 and Plus Vapormax), making these pair probably the only successful hybrid pull off of its kind. It also doesn't help that the total stock that came to our shores was rumoured to be in the low hundreds combined, thus explaining the price hike. Hundred% reportedly only stocked about 30 odd pairs and sectioned off some for plugs, decreasing the chances further of securing one of these beauties.    
Despite the reasons, it is worth the dent, because what's there not to like? There's literally no other shoe that looks like it, made with materials that's almost exclusively popular in the 80s, and is easily identifiable from miles away. It's probably Nike's greatest fan-submitted design yet, and the hype surrounding it speaks for itself.