The Future: Early 2000s Style
The transition to the 21st century was filled with new technologies. whatever weird, or out of the ordinary, there was a company bound to take the leap and give the new piece of tech a go. Nike was very much the same, debuting the Shox to the masses with a shoe that very much looked like it came out of a space movie. Think ZoomX is revolutionary? Nike has been researching energy return since the last 2 decades, and one of their earliest examples surfaced in the form of polyurethane columns that absorbed impact and bounced it back to the wearer, effectively returning the energy propelling the runner forward.
It also helped popularity that Team USA's Vince Carter dunked over a 7'2″ center from France in a pair of Shox, thus cementing its popularity and subsequent derivations in various other sporting wares. This lasted for a while, until Nike pulled the plug on all Shox related shoes last year.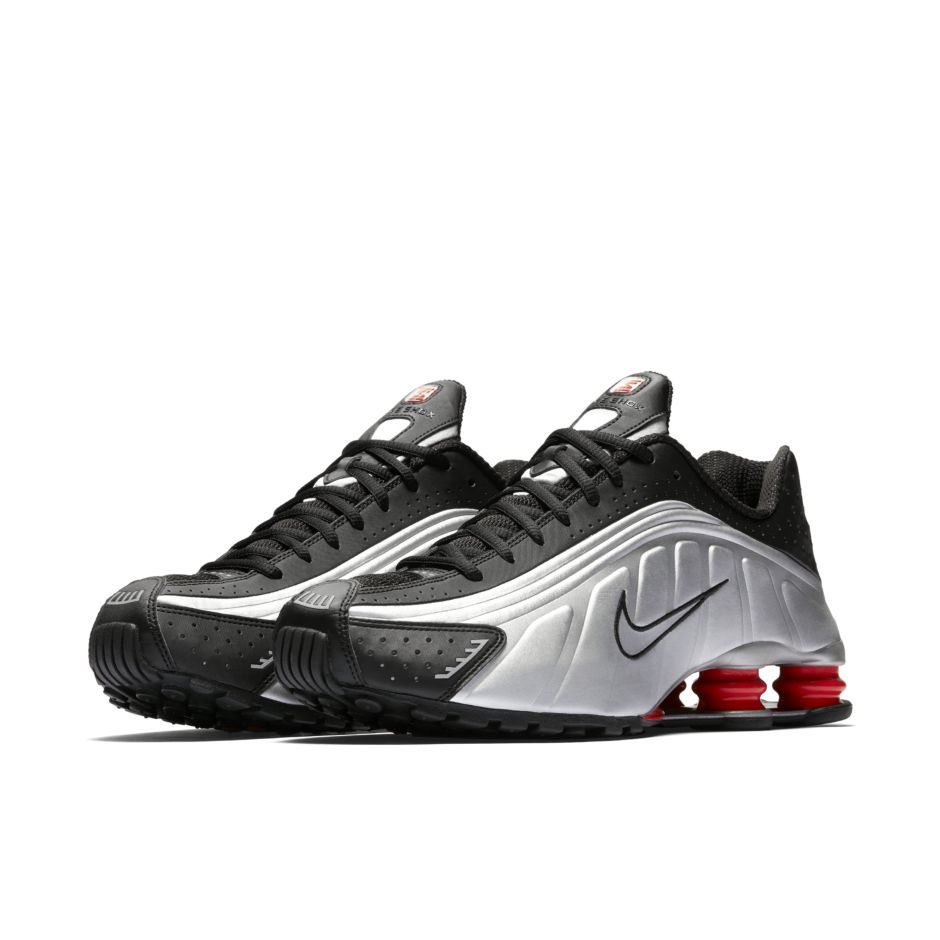 That is until, they've decided to bring it back.
From debuting the Nike Shox Gravity to the runway with Commes des Garcons, it's fairly safe to say the Nike Shox is back in full force. And now you have a chance to buy the one that started it all. In many ways, the reboot is loyal to the original Shox R4; the platform and double-lasted synthetic upper return, as well as the OG colourway, metallic detailing, and reflective elements. The midsole is covered, unifying the look and exposing the unique parts of the shoe, makes for a retro-ed future reality.
Left to right: Commes des Garcons Nike Shox, Nike Shox Gravity
The Nike Shox R4 is available for purchase this Sunday, 14th October on Nike.com. We're telling you now, retros are coming back.