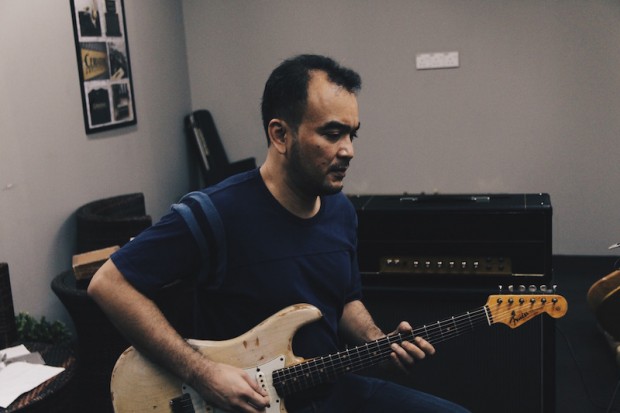 A couple of years into the 21st century, Nik Shazwan Nik Azam was just a guy with a talent for tinkering with guitar amplifiers. Realising that he could create a market for his hand-wired creations – especially in the United States – as he could build cheaply and sell at affordable price points, he begun to sell his works on eBay.
Back then, Nik tinkered at home, assembling and replicating circuit boards of vintage amplifiers from recognised brands such as Fender and Marshall.
Fast forward to the present and Nik is at the helm of Ceriatone, a bonafide local enterprise boasting over 40 guitar amplifier models. With 15 staff members under him, the company typically ships anywhere between 100 to 150 parts and amps monthly with each component selling upwards of USD650.
Evidently he's come a long, long way in the last 14 years.
"It's all about the last 10 percent. We are not talking about the reliability and the cool factor and all that. We are talking strictly about sound. Our circuits might be exactly the same, and they [bigger brands] might sound almost the same, but it is the last 10 percent that makes us different," says Nik.
As the company's founder, Nik isn't an armchair boss. Sleep deprivation is common to him as he invests a lot of time on coming up with methods to produce audio perfection. He believes that the amplifier is more than just the sum of its parts; sound is sensitive and susceptible to almost everything so a single error can make the product utterly worthless.
Beyond replicating certain configurations, the challenge comes in identifying the best components — for instance, a change in capacitor directly changes the sound. Nik argues that if you can't hear the difference, you're practically deaf— and laying out the board in a way that it is not a rat's nest.
"Sound can be subjective. But you'll know a good sound when you hear it. The human psyche is formed in a way that we can recognise it,"

Nik says.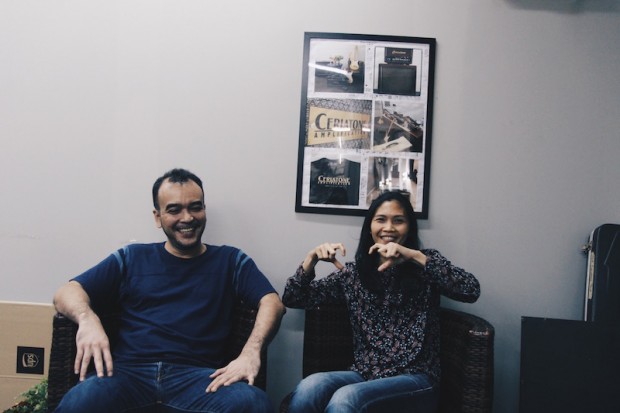 It doesn't take much to know a good product when you hear one. A quick scour through the Internet will lead you to forums and a Facebook page, set up by Ceriatone fans themselves, to discuss and shower praises on the products.
"I don't have a marketing department, and I've not spent a single marketing cent until today," says Azlin, Nik's wife and confidant who left her job in 2006 to help with managing Ceriatone's bread and butter– accounts, HR, inventories, shipping and administrative work; basically everything else under the sun.
"Seeing your customers post YouTube videos and positive reviews about our amps— all those are really rewarding. We just have to continue putting out a good product," she adds.
In the final moment, Nik and Azlin reflect on their decade-long journey with Ceriatone. They've only just begun, and they are enjoying the ride.
"It's always about the process," Nik says after awhile.
"If there's something to take away from this [experience], it's about sticking to the process. Without that, you can't learn about yourself, about your weaknesses. It's all about using your knowledge, even if it's little to begin with, to create art, to create … something."
(Article sourced from Malaysia.my)
For the full article by Lillian Wee please click on the link here.