Why handheld portability may be the future of computer gaming
Written by Aqil Nasri
Back when the Nintendo Switch released in 2017, it became an instant hit with fans and critics alike. People forgot about the failures of the Wii U and praised Nintendo for releasing such an innovative console / handheld hybrid. With the new Switch, Nintendo managed to deliver on their promises, which is what made the Switch to go on and sell close to 42 Million units near the end of 2019, with the company predicting that it could go on to sell up to 50 Million units by March 2020.
Gamers were astounded by the fact that they could play high-quality games outside of their normal playing space. The idea was revolutionary when first announced, and it became even more impressive when Nintendo was able to actually pull it off!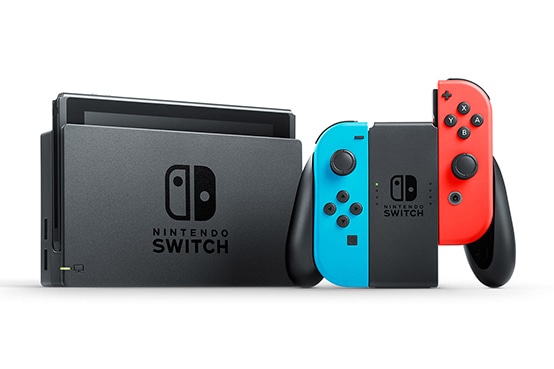 Image Credit: Nintendo
However, with the Switch, they were some drawbacks that came with its portability functions, such as the console / handheld hybrid not being as powerful as its direct competitors (PS4 and Xbox One). Gamers who wanted portability while playing high-quality console games were forced to settle with what the Switch can handle. Extreme Triple-A games such as God of War, Spiderman, Halo 5, and Horizon: Zero Dawn were all too hot to handle for the Switch. This causes the Switch to primarily be more of a secondary console rather than a primary console. Also, this inadvertently causes a huge lack of 3rd party support for the Switch as the console basically lacks the power to even run heavy-duty games.
So, how do you solve this issue of portability in gaming? How do you make a gaming machine portable and handheld at the same time while also making it almost as powerful as a gaming PC?
Well, Alienware (probably) has the answer to that.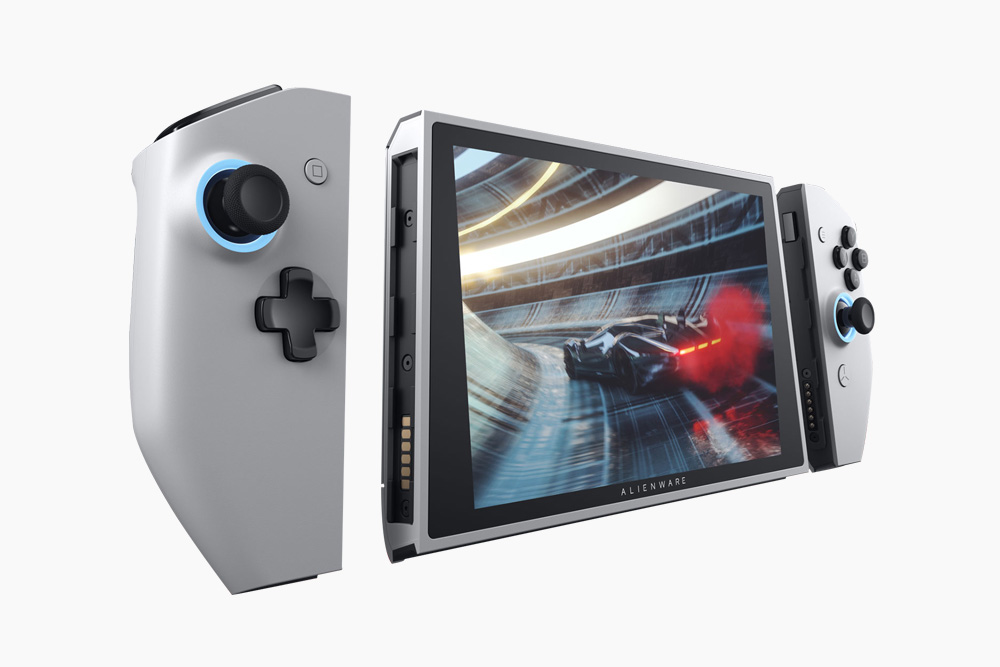 Alienware's Concept UFO
Image Credit: HiConsumption
Recently at CES 2020, Dell's Alienware announced the Concept UFO, a portable handheld gaming machine that can play almost any games that an average gaming PC can. It runs on Windows 10, and it is revolutionary.
Basically, the overall look of the Concept UFO is pretty much like a Switch. It has a tablet, runs Windows 10, and on either side of the device, it has two paddle-like controllers that slightly resembles the Switch design.
It also comes with a kickstand to prop up the tablet whenever users want to play it in console mode. Attach the tablet to a bridge accessory and gamers can continue playing their Concept UFO like a traditional console system, using the tablet as a display. Plug the tablet into a monitor or a TV and you can use either a controller or play games using a mouse and keyboard. What this means is that the Concept UFO is an all-in-one gaming kit. You can play it in handheld mode, console mode, and in PC mode. It's the best of ALL worlds!
Alienware's ability to make a design piece that's pioneered by Nintendo to feel like its own is certainly impressive. While some may claim this is blatant plagiarism, I feel like this is not an issue to be discussed at all. It's less of a copycat situation and more of an "If it ain't broke, don't fix it" situation. Nintendo has set the bar for versatility and usability with the Switch. The easy to hold grips coupled with the sleek design of the Switch has led to Alienware adopting some of Nintendo's design into their own.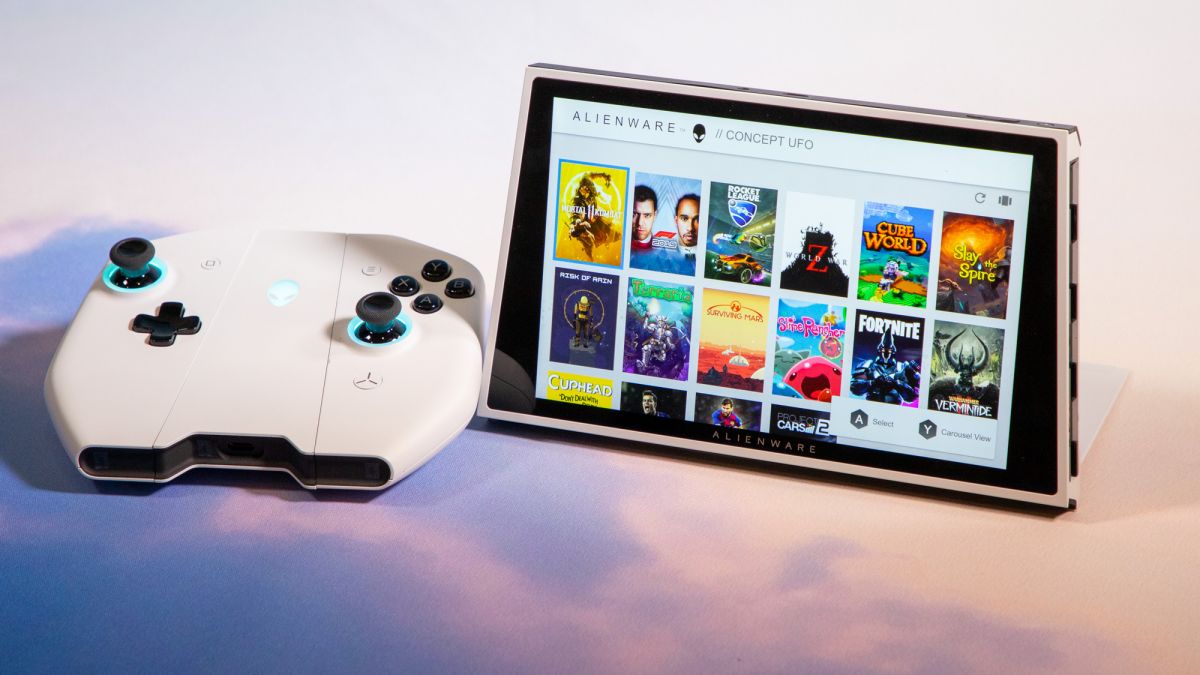 Image Credit: Tom's Hardware
The Concept UFO alleviating the need for having a large rig in place whenever you want to play PC games is a feature unlike any other. This should be commended by all and be received with widespread praise when the tech finally comes into the hands of the public.
But, as good as it sounds, the Concept UFO is still, as its name suggests, a concept.
You see, the very appearance of a prototype, much less a concept, by Alienware at a tradeshow is still somewhat of an unusual occurrence, as Dell has instead relied steadily on showing concrete products and updated specs for their lineups of laptops and desktops.
In my opinion, Dell is still trying to gain traction among fans and slowly pushing the idea that you can play high fidelity games on the go. They know that they can do it. They have the tech and the financial backings to make a revolutionary product come to life. It's just a matter of whether the public wants it or not. Whether the idea is brilliant enough to push forward a whole new frontier for the gaming industry.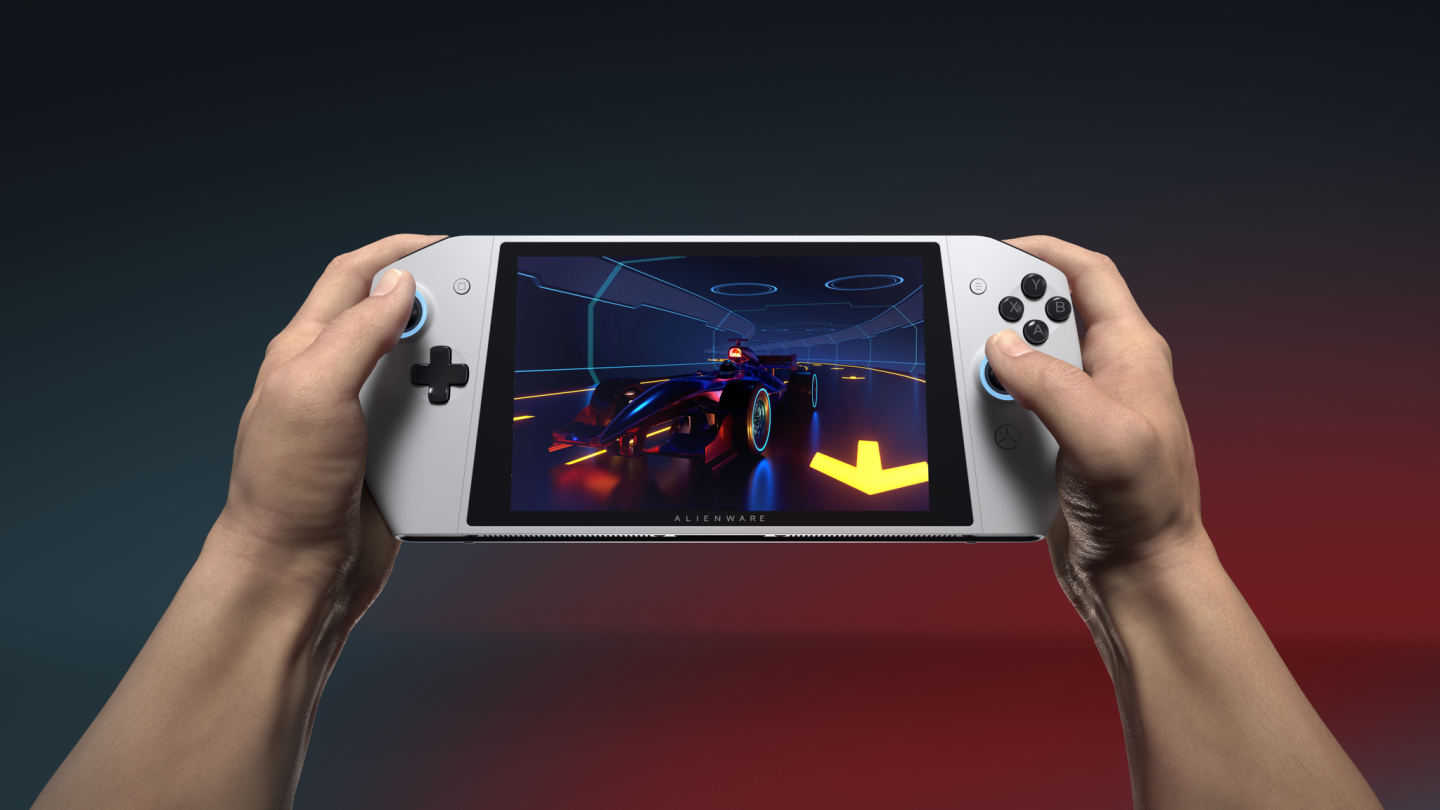 Image Credit: Android Authority
Let's pray that the proof of concept will eventually spring true. The landscape of gaming, in general, can potentially be forever changed among the community. Triple-A games can be played anywhere anyone went, with no network connection needed or huge rigs needed. It'll be just the handheld and you with nothing to stand in between your conquest for (digital) domination.
Even if the handheld future isn't here yet, I'm excited to think about the prospects of where the industry may go from here. Will the industry stick to safety or push on to clear new boundaries? Only time will tell.
Let us know if you think handheld is the way of the future for PC gaming in the comments below!