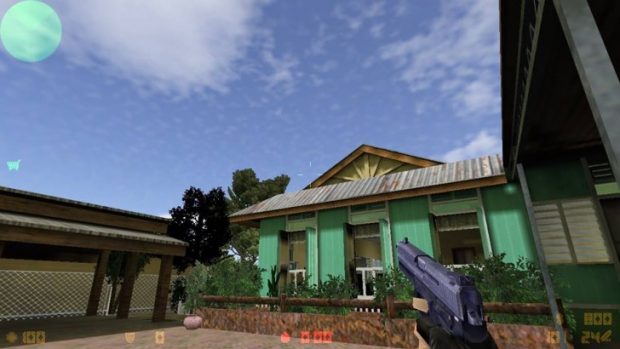 There are so many games developer around the world tend to customizing their very own game map especially on GMod, Happy Wheels and so on. However humans imagination is limitless thinking outside of the box will eventually creating something that would be an eye catching to the world. Who ever thought that implanting those cherish memories of their childhood into the world of cyber games. But for Aiman Azhar this is a dream come true. Aiman a 21 years old student of Kolej YPJ Ungku Mohsin (Johor Skill Technical College) in Johor Bahru, Johor in the multimedia department decided to transform his old house into Counter Strike game map.
For your information, the house was demolished in 2012 because it was too old. Aiman also explained briefly about how he can map it as a CS map. According to Aiman, the house was actually the family home of his mother. That is where his mother grew up and he really could feel the atmosphere in the house.
He became interested in multimedia and mapping CS after seeing his brothers created a CS map while he was a child. So he started learned a few trick himself by using the software called the "Valve Hammer 'to create these particular maps and It is perfect for Counter Strike 1.6 maps. He stated quite difficult also for this reason a lot of time mapping out the error to compile the map. So, for this map it took a month to complete it.
Check out Aiman's recreation of his own old house in the CS 1.6 Map below here