So You Don't Have To Go Down To The Shops To Buy One Should The Itch Be there
Normally, when you want to purchase a watch, you'll have to go to the showroom, look at it, feel it in your hand, before deciding that you don't have the cash to make the purchase and leave in a hurry much to the chagrin of the salesman. Now though, Bell & Ross is here to save you from feeling such horrid emotions as they launch an e-boutique store for the Malaysian market.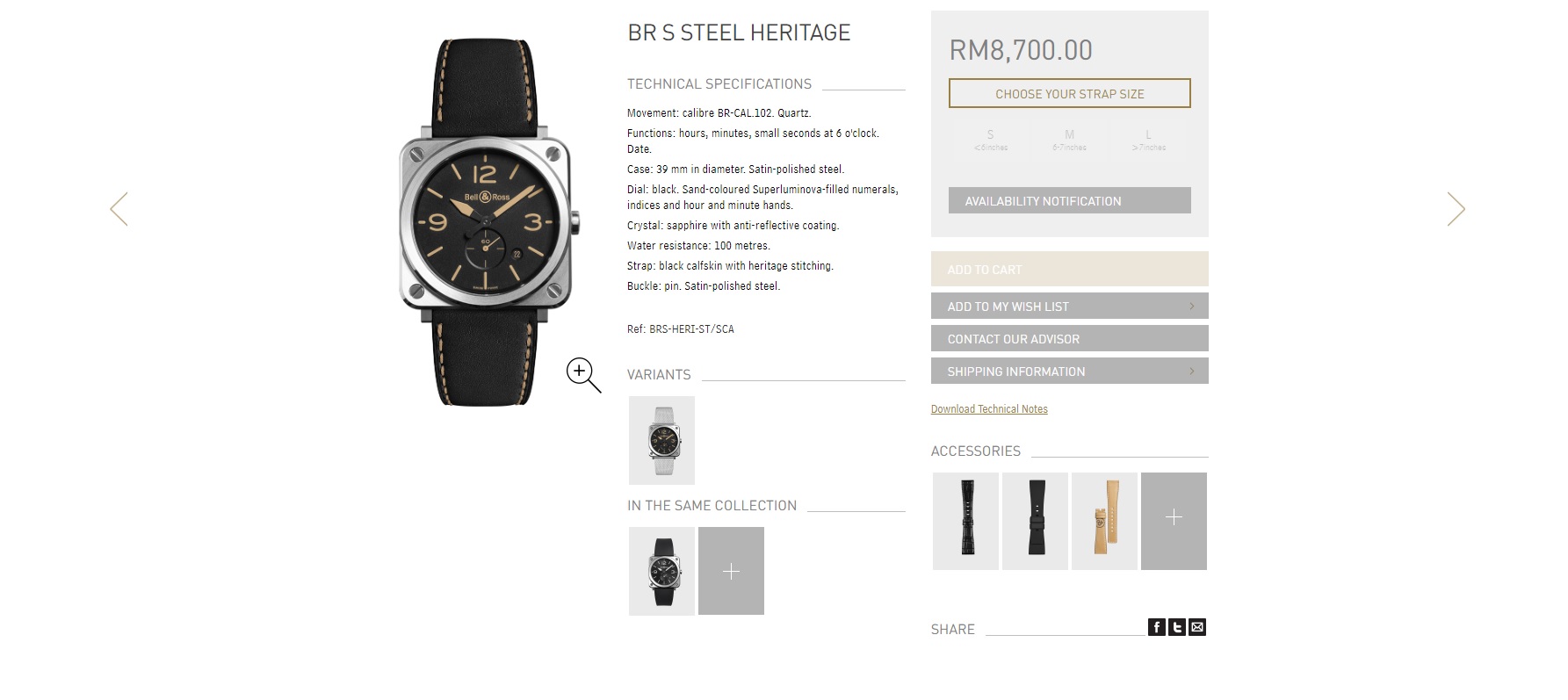 Now obviously, the stated reason above is not the actual reason, but it's to ease customer access to the brand as the CEO, Carlos A. Rosillo so eloquently puts it. What this means is that, whenever the itch to go have a look at watches presents itself, an official boutique is present and available to view regardless whether it's at 4AM or 3PM. Mr. Rosillo also adds that by having an e-boutique, the brand can showcase its entire inventory whereby a typical brick and mortar store will most probably not carry all of the collection, ranging from entry level to super high end.
To commemorate the launch, Bruno Belamich from the creative department has unveiled a collection of small leather goods to put your watches in, exclusively available online.
Time to satiate your desires and act out your purchase here at BellRoss.com.
For more extravagant watch news, G-shock has opened pre-orders for a full 18k gold "G-D5000-9JR".