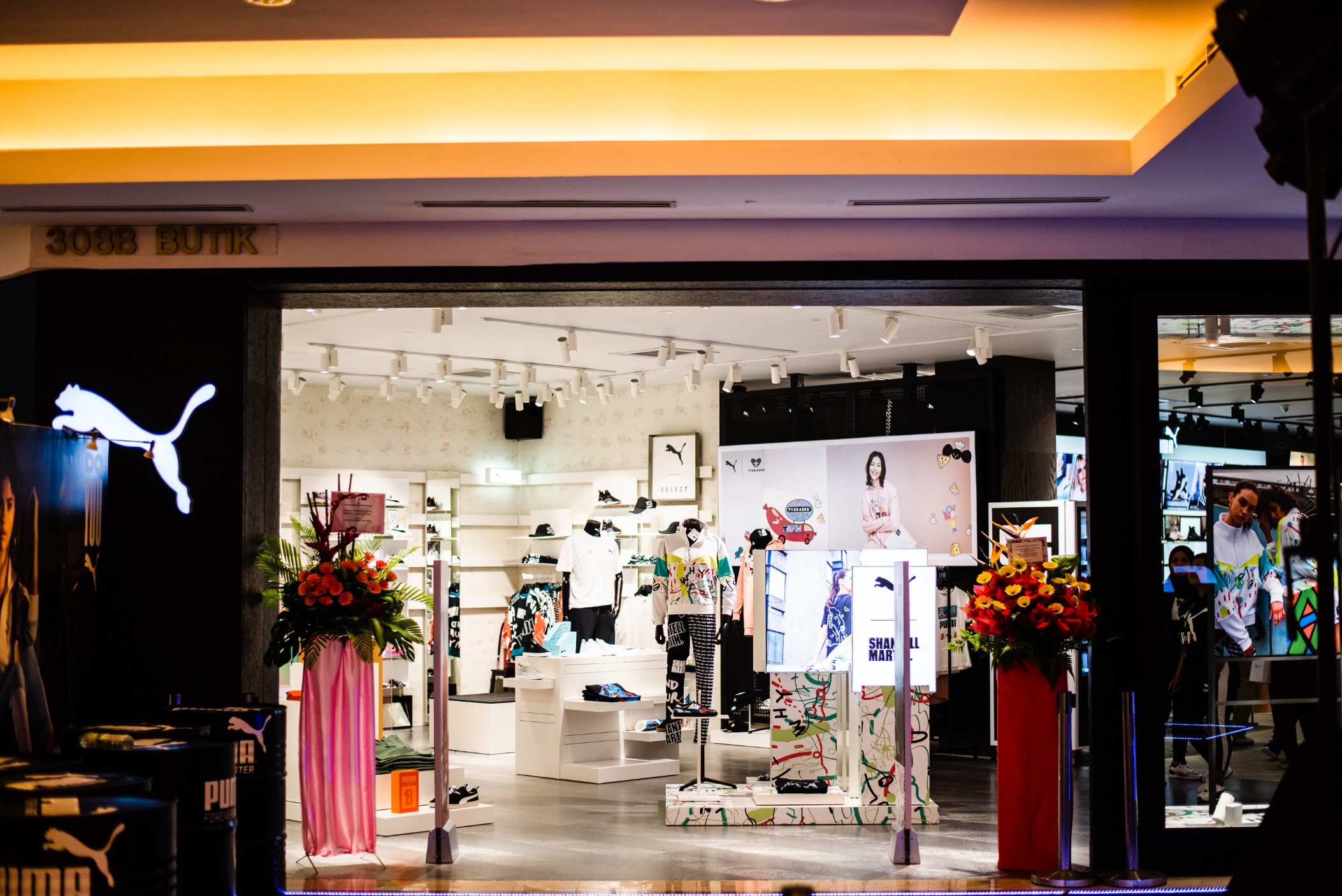 PUMA's new direction when it comes to collaborations is interesting, in that the company brings the collaborations itself direct to consumers via an upmarket subsidiary called PUMA Selects, which mirrors the same model used by another well known retailer, H&M and its sub-brand, COS.
Spanning over 400 square feet, the newly refurbished flagship store is housed in KLCC, right smack in the middle of constant bustling traffic, showcasing the newest collections from the likes of Big Sean, The Weeknd, Shantell Martin, and most recently, Ader Error.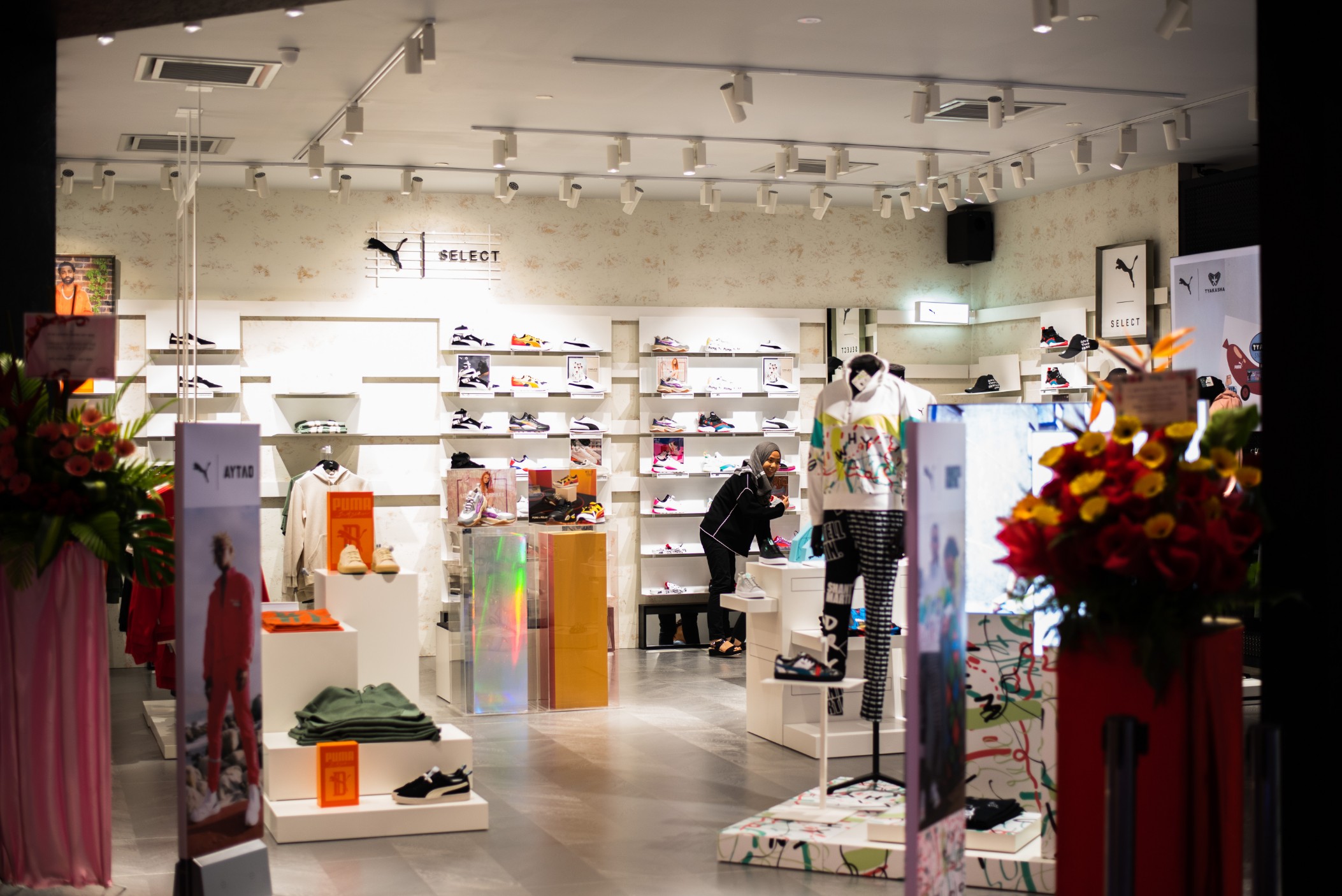 The launching was opened with a fashion show, debuting iconic collections that broadcast women and their individuality echoed by the #DoYou campaign, as well as honouring the 50th anniversary of the Suede silhouette, a hallmark in PUMA's archive that still looks as timeless and elegant as when it first debuted half a century ago.
PUMA's Southeast Asia General Manager also came down to celebrate the occasion. "We are committed to bringing in a new identity for the brand through the introduction of unique concepts that are catered to different consumer segments. We want to be innovative and trendy as we deliver high quality products to the consumers," stated Le-Bretton. "With the launch of Southeast Asia's biggest PUMA concept store, I would like to take this opportunity to thank all of our customers and partners. Without any of you, we would not be celebrating this joyous occasion."
Collections to lookout for would be Ader Error's debut partnership with the brand, executing their vision of future and retro, tied together into one, or if that doesn't suit your fancy, the whole list of collabs from PUMA's roster of celebrities is on offer. All you gotta do is take a look.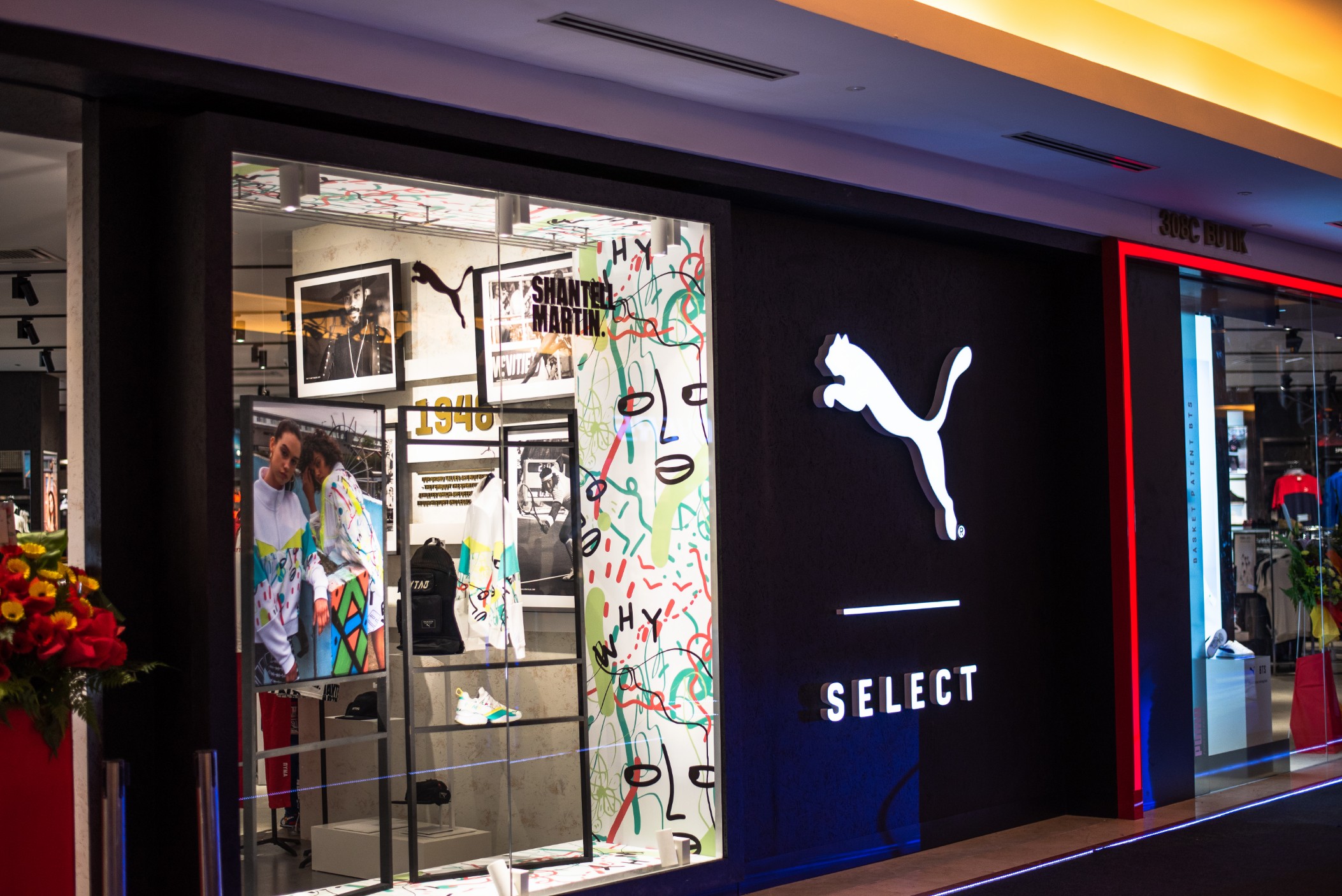 If PUMA doesn't suit your fancy, Timberland recently announced a collaboration with MASTERMIND.